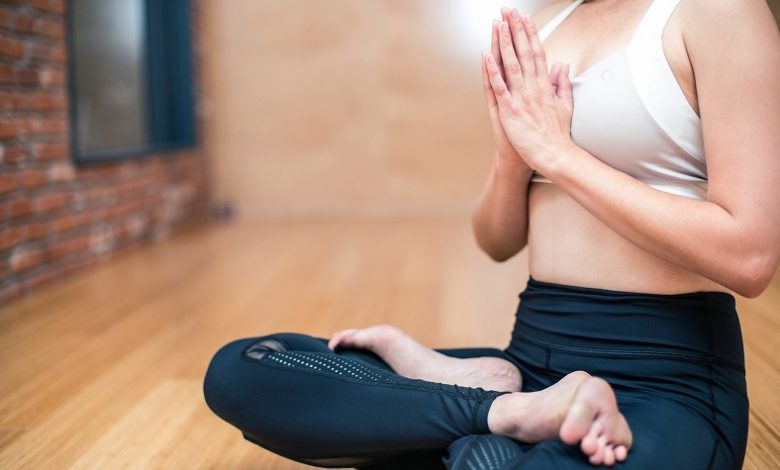 The lockdown means that a lot of us are inevitably getting less exercise. But there are so many online exercise sessions and videos popping up, that it's proving harder to find an excuse not to stay fit! Here, writer and fitness instructor Mish, who has autism, rounds up 8 online exercise videos for disabled people of all ages and abilities.
Regular exercise, whether that be simple movement, stretches or even some aerobic work, tailored to your level of fitness and abilities, is so important.
With the current lockdown conditions, many people are unable to leave the house. Unfortunately, it is not as easy to get your daily dose of movement and exercise when you feel you are trapped inside all day.
So it's great to see so many organisations creating varied, adapted and fun exercises videos to suit a whole range of people and disabilities. I hope some of these will help you, whatever your situation.
1. Joint exercises
It is vital that we maintain healthy use of our joints, to the best of our individual abilities. Even amongst my non-disabled clients, I find that they regularly suffer from joint immobility due to underuse of particular movements.
This video from IvanaExercise really targets all the joints in our body, and is demonstrated by wheelchair users alongside non-disabled people. It'll also give you a good general workout too.
Keep in mind that you can increase the intensity by speeding up the movements, but it is important that you stay safe throughout and stay within your limits.
2. Adapted Yoga
Many of us live mostly sedentary lifestyles, so exercises that encourage different types of movement is useful. Yoga is, therefore, perfect for this, and can be gentle too.
As well as wheelchair users, I have used sitting yoga with elderly clients and those who experience pain when they walk. It is very effective at increasing blood flow, practising flexibility and promoting the healthy movement of the upper body.
There are lots of yoga videos targeted toward wheelchair users, but this video from the Matt Hampson Foundation will work for everyone. It's especially useful if you suffer from compromised mobility.
It's also worth visiting the YouTube channel of Adaptive Yoga. It's been running regular live classes and has already built up quite a library for you to explore.
You could also try joining Access Rating's yoga sessions, on every Sunday from 11 to 11.30 am, by visiting its Facebook page.
3. Wheelchair aerobics
Aerobic workouts can lower your blood pressure, strengthen your immune system and improve your cardiovascular health.
Wheely Good Fitness has been hosting a number of wheelchair-focused videos during this period of lockdown on its Wheely Good Fitness YouTube channel, including great aerobic sessions!
Alternatively, you can also order its home exercise DVDs to choose from its variety of workouts.
And if you do not use a wheelchair, you can still join in! Most videos have a standing variation of the exercises.
At the beginning of last year, Kris from Wheely Good Fitness also filmed six exercises sessions for our DHorizons Tribe members. Visit our DHorizons Tribe Facebook page to view them all.
4. Dance classes for everyone
Whatever your skill level, anybody can dance! I admit, I may not be a very good dancer (at all), but when I am home alone, I love to turn on some music and bust a move. Dancing is an enjoyable, and very effective, way to burn calories.
Infinite Flow Dance, an inclusive dance company, has been showcasing what disabled dancers can do for years. Now, with the current Covid-19 outbreak, it is hosting regular inclusive online dance classes on its Facebook page.
These are ones you do not want to miss, so get involved! Here is an example of one – showing you how to salsa dance.
5. Gentle stretching and movement
Consistent movement is a vital necessity for all of us, but particularly if you're managing the symptoms of Parkinson's disease.
That's why Parkinson's UK has launched a series of online exercise classes, designed using gentle exercises. Although they are targetted at those with Parkinson's, they would also be useful for anyone who would prefer low-intensity exercise.
Developed by specialist Parkinson's physiotherapists, the virtual classes will include cardiovascular exercises, balance exercises and chair-based exercises. They are designed to improve your strength and flexibility.
Here is an example of a simple balancing session, but you can visit the Parkinson's UK YouTube channel for many more.
6. High energy workout
Similar to the aerobic video above, this video from BORP, a not for profit organisation that runs fitness programmes and activities for people with disabilities in the US, is sure to get you both exercising and smiling.
Entitled Move to the Beats, it showcases a number of different wheelchair users doing different intensities of the class, enabling you to join in, no matter what your level of fitness.
You also don't have to be a wheelchair user – these moves can be done just the same from a normal chair.
It's worth also visiting the BORP YouTube channel as it has a couple of strengthening videos as well.
7. Quick seated workout
Even though we're stuck at home, many of us have somehow managed to fill all our time with regular Zoom calls, family quizzes and maybe even crafts or gardening, making fitting in a workout harder.
Many of the videos I have shared here are 20 to 30 minutes long. But this one from fitness trainer Lucy Wyndham-Reed is just four minutes – so there's no excuse to not have a go.
It's a seated video, with clear instructions and additional adaptions, depending on your needs, so should be suitable for lots of people.
If you head to Lucy's YouTube channel, she also has a few other workouts for disabled people or those with injuries or in recovery.
8. Dance Classes for children
It' not just adults that need to keep their fitness levels up during lockdown – it's just as important for kids too.
Flamingo Chicks, a community allowing children with disabilities to enjoy dance and movement, has launched free virtual classes.
They're designed to teach children dance moves at the same time as learning. They cover a range of topics, from science (like the one below) to maths, and can be found on the Flamingo Chicks website.
The classes are specially designed with disabled children in mind, and can be a lifesaver for parents running out of appropriate activities for their kids!
If you're keen to keep your kids active during lockdown, it's also worth visiting the Get Set campaign created by Paralympics GB. It has a whole host of resources and activities for kids and schools.
Check out Mish's previous article, 6 ways to stay fit and healthy during the lockdown.
You can also find out more about Mish and his fitness business, as well as contact him, by visiting his website Build Your Fitness.
By Mish Choudhury
More on Disability Horizons…