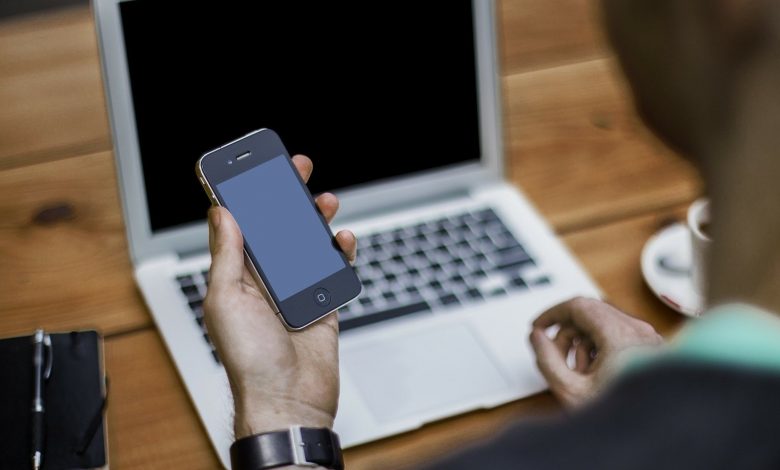 Work & Education
JOB opportunity working from home for a disability-friendly company
Would you like to work from home, talking to clients on the phone for a disability-friendly company doing good in the world, and earn £45,000 to 75,000 per year ($56,000-$93,000)? This is a rare opportunity to work your own hours from home, for a company with a history of supporting disabled employees and earn up to £75,000 a year helping people improve their lives. But you only have until 20th July to apply.
Love and life coaches, Johnny and Lara, are looking for two enrolment coaches to grow their business.
Based in California, they help professional women to find the love of their life through coaching and personal development. 
In an industry filled with frauds, tricksters and rubbish, Johnny and Lara stand out as the real deal. They practice what they preach, having been married for 19 years now. 
Their customers have been so overjoyed with their help that many have invited them to officiate their wedding. Many former clients also volunteer their time, for FREE, to help them run their events. 
What Johnny and Lara are looking for
Johnny and Lara are looking for empathetic, kind-hearted and driven people to join their team of enrolment coaches, and are keen to employ someone with a disability.  
Working from home, you could earn £45,000 to £75,000 a year ($56,000-$93,000), with zero cold calling involved.
You'll instead be speaking to women who've booked a call to see how Johnny and Lara can help them. 
You'll be changing lives every day, with every call, by helping women explore whether the program is right for them.
You'll be explaining what's possible if they try something new and, if it genuinely seems that they are a good fit you'll invite them to join. No hard sales or pushiness is allowed.
If you take pride in your work, are always looking to improve and take personal responsibility for your results, this is the right job for you.  
You'll be given full and comprehensive training on how to help those who are a good fit to move forward without any pushiness or hard sales. 
Why Johnny and Lara are open to employing someone with a disability
Lara and Johnny have worked with George Baker, who has congenital muscular dystrophy and founded the Accessible Media Agency, for more than 8 years.
In that time, they have seen first-hand how disabled people can have valuable skills that many employers are missing out on. It makes business sense not to ignore that.
In addition, the skills needed for this job – empathy, compassion, determination and drive – are those often fostered by disabled people, and therefore ideally suited for this role and company.
Watch this quick video from Johnny to find out more about his company's mission and keep reading for more on who should apply and how to do so.
Who should apply 
If you genuinely care about seeing others have breakthroughs and aren't afraid to call things as they are, then you should apply.

If you are a hard worker with high standards for yourself, you should apply.

If you can receive feedback and pivot accordingly and quickly, you should apply.

If you believe integrity comes first, you should apply. Doing the right thing and saying NO when someone is not a fit has to be more important to you than making a sale.

If you are committed to excellence in everything you do, with proof in your ACTIONS, not just words, you should apply.
Who shouldn't apply
If you like to take shortcuts and do 'just enough' to get by, this job isn't for you.

If you own your own business, it isn't the job for you.

If you are easily hurt, angered or judgmental toward others, it is absolutely not the job for you.

If you have a full-time focus and are just looking for a little "side hustle," it isn't the job for you. This is a full-time, commission-only position.
As the salesperson, the ENTIRE client experience starts with YOU. It's your job to pull people out of mediocrity and introduce them to a bigger, better, more wonderful vision for their life.
You'll be given full and comprehensive training, so no experience in this area is necessary. The only requirements are that you are empathetic, kind-hearted and driven.
The people you enrol will likely have their lives changed in profound ways. Many will end up in the happiest relationship of their lives, and nearly all will experience personal growth that will stay with them forever.
Among other things, they will have increased confidence, more self-awareness and better boundaries. 
If that sounds like something you want to be a part of, fill out the application. The closing date is Monday 20th July.
Once you fill in the form, George, who is running the recruitment process, will be in touch within 48 hours to arrange a chat with you about the role.
It's important to us that you have the support you need to do the job well, so he will explain the job further, talk through disability issues, any reasonable adjustments and have an honest discussion about what Johnny and Lara are like to work with. 
If everything is good after that we'll organise a time for you go 'meet' them for a video interview
We look forward to hearing from you 😊
By George with Johnny and Lara