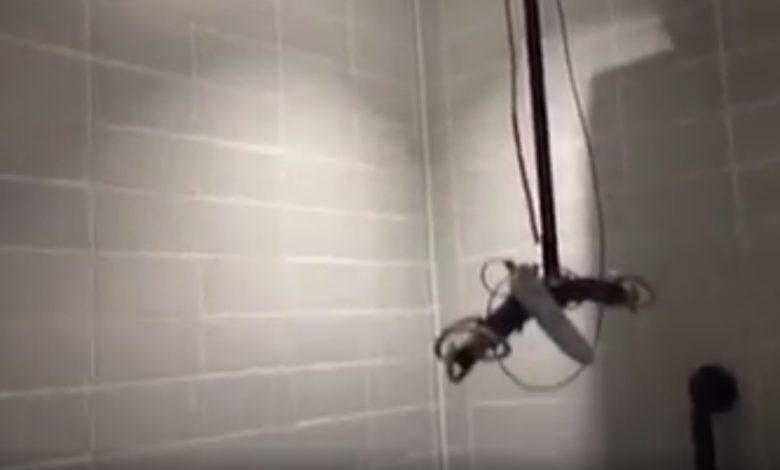 The Department of Health and Social Care (DHSC) has announced that 10 NHS hospital trusts in England will receive a share of £500,000 to install 16 new Changing Places toilets.
This is part of DHSC's pledge to provide £2 million for Changing Places toilets to be installed in NHS trusts across England and marks the first round of successful bids.
The importance of Changing Places toilets in hospitals
There are currently just 55 hospitals in England with a registered Changing Places toilet. Alder Hey Hospital in Liverpool and Great Ormand Street Hospital in London are the only two with more than one.
A Changing Places toilet is equipped with a ceiling hoist and adult-sized changing table, which is used by people with more complex disabilities.
The majority of disabled people have to visit a hospital frequently for appointments or treatments, with many having to travel further away from their home town for specialist healthcare. This means they could be at the hospital for several hours or overnight, and will require access to the toilet during their visit.
Therefore it is vital for the 250,000 disabled people who rely on these facilities to be able to access a Changing Places toilet while in hospital.
Zack Kerr, a wheelchair user and Changing Places campaigner, has welcomed the news from DHSC. Talking to ITV News, he said:
"When I was younger, my mum often had to change me on a toilet floor, and so many other parents of disabled children are still in the same position today.
"Everyone is entitled to dignity and privacy when using a toilet. None of us know whether we might become disabled at some point in our lives."
10 successful hospital trusts that have applied for Changing Places toilets
The hospital trusts that have successfully applied for funding will install their facilities, which will then be registered and listed on the map. Some trusts have been successful in applying for more than one Changing Places toilet to be installed:
Hull University Teaching Hospitals NHS Trust
University Hospitals Birmingham NHS Foundation Trust
Royal National Orthopaedic Hospital NHS Trust
Ashford and St Peter's Hospitals NHS Foundation Trust
Gloucestershire Hospitals NHS Foundation Trust
Salisbury NHS Foundation Trust
United Lincolnshire Hospitals NHS Trust
West Suffolk NHS Foundation Trust
Lancashire Teaching Hospitals
Bradford Teaching Hospitals NHS Foundation Trust
Applications are now open for the next round of funding, with nearly £1.5 million still available to NHS Trusts. If you know of a hospital that could benefit from the funding please encourage them to apply for a Changing Places toilet.
By Emma Purcell
Image credit: Emma Purcell
Radar Keys for UK accessible toilets are available on our shop
More on Disability Horizons…