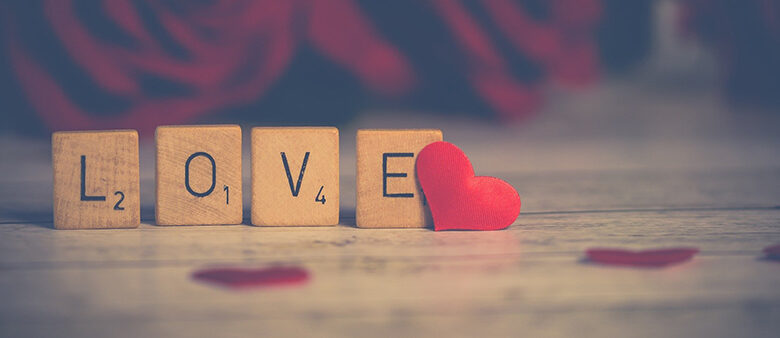 Dating someone with a disability is no different from dating a non-disabled person. If there is one thing the entire human race has in common, it is the ability to love and want to be loved. So, what makes disabled people any different? Absolutely nothing, and this article, along with the others in our series ahead of Valentine's Day, will help to remove the misconceptions around dating someone with a disability.  
Sam Harris, a freelance journalist who has cerebral palsy, talks about his experience dating with a disability. Sam has been in a long-distance relationship for seven years and beautifully illustrates that dating someone with a disability has enriched his life. Sam wants to address the common misconceptions and show the reality of dating with a disability.
I have often heard the question asked: "Can you date someone with cerebral palsy?" From my own experience, I can confirm that you absolutely can. There are many relationships, including my own, where both people are disabled.
For disabled people, comments don't end there. Another  common one is, "Are you his carer?"
Comments such as these can be very degrading, as it implies that a person accompanying someone with a disability is there purely to look after them. Many people can't see past this and understand that the person's relationship may be deeper.
Building relationships using social media
At school, I was often shy in social situations but I still had a tight-knit group of friends. Some of my friends were in relationships, but by the time I was nearing the end of my school days, I still hadn't had a serious long-term one.
In 2010, I joined HemiHelp, a Facebook group for people like myself with hemiplegia to talk about situations they had encountered.
The group was useful as it gave me a chance to meet people with similar conditions as me and share experiences. Many of the posts were relatable, from not hitting milestones to struggling to function in the cold weather.
During this time, I met a girl called Ella and I suddenly learnt we had lots in common – not just our disability.
Like me, she was also a twin and loved football. Strangely enough, she was born just two days before me, so naturally, we hit it off from the start.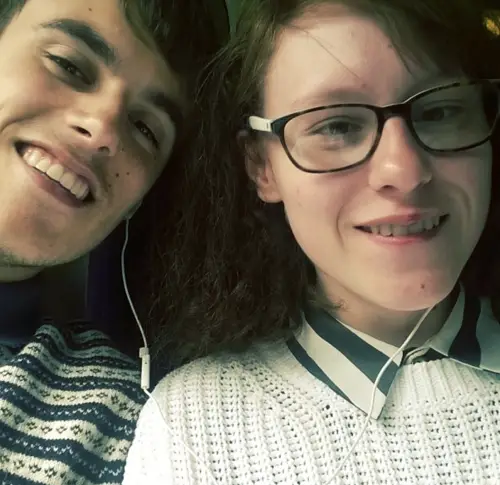 Online dating with a disability
When I started online dating, talking to strangers online was quite unusual. I also had plenty of friends and family who were wary of my decision. But, I knew from our conversations that we would be great in each other's company.
However, there was just one problem – she lived over three hours away from me, but that didn't faze us. In the early days, we would speak endlessly on the phone or on social media until the early hours.
After two years of talking to each other online, we decided to meet up for the first time. Rather fittingly, our first date was a football match between our favourite teams, Leeds and Watford. Overall, I think it worked out well that it finished as a dramatic 3-3 draw!
That first night we stayed up until 4 am just chatting, as though we had known each other our whole lives. It felt natural for us to start our relationship officially the week after.
My first serious relationship being long-distance was a challenge, particularly as I didn't know anyone in the same situation. At times, it was difficult not being able to help each other in person.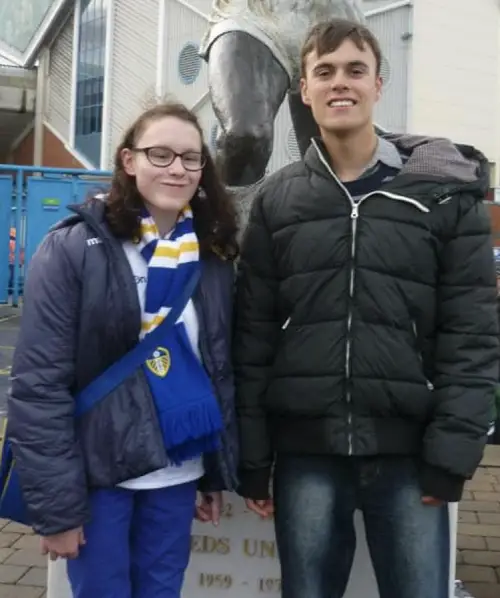 Maintaining a healthy long-distance relationship
It's been seven years since Ella I started our relationship and although we still haven't managed to close the distance, our relationship is stronger than ever.
We have had some amazing experiences together, including holidays in Barcelona and Berlin. We also attended the 2019 Para-swimming World Championships in London.
It has been difficult at times not knowing when we will see each next. The lockdown has made it very difficult to meet up, but we usually plan to see each once a month over a weekend.
With Ella being visually impaired coupled with her anxiety and depression, this means she does often have down days. But, it is really comforting that we have always been able to tell each other how we feel without the fear of being judged.
Since being together, we have learnt so much about our disabilities. I feel that our relationship has been strengthened by our disabilities, which has brought us closer together.
I have also learnt more about myself during this time, and how to adapt to others. For example, it has taught me how to guide someone who is visually impaired, including what not to say, for example: "It's over there" and simply pointing.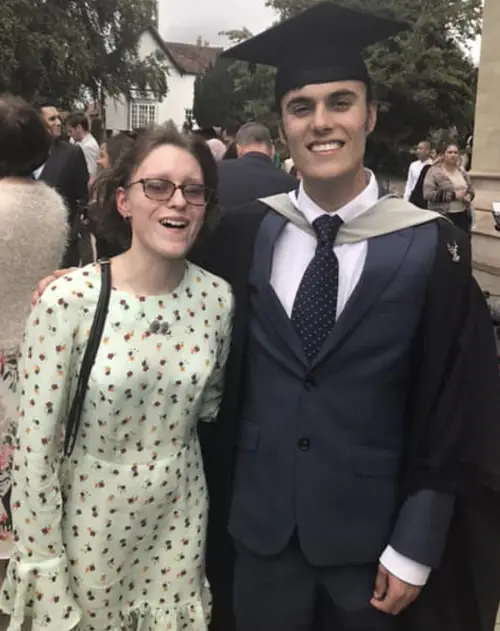 Top tips for dating someone with a disability
Be honest with each other and always be open about how you are feeling.
Make sure you help each other equally so that there is not a situation where one of you feels like a burden and feels bad for their other half needing to help them so much.
Be understanding. It is perfectly okay to have rest days and sometimes just being together watching Netflix is an acceptable way to spend the day.
Ask how you can help your partner and be respectful if they don't always want to talk about what is on their mind.
Be aware that the nature of some disabilities/conditions means that people can be full of energy one day and lethargic the next. Complete understanding and compassion showing that this is not their fault are crucial in maintaining a healthy relationship.
By Sam Harris
More on Disability Horizons…