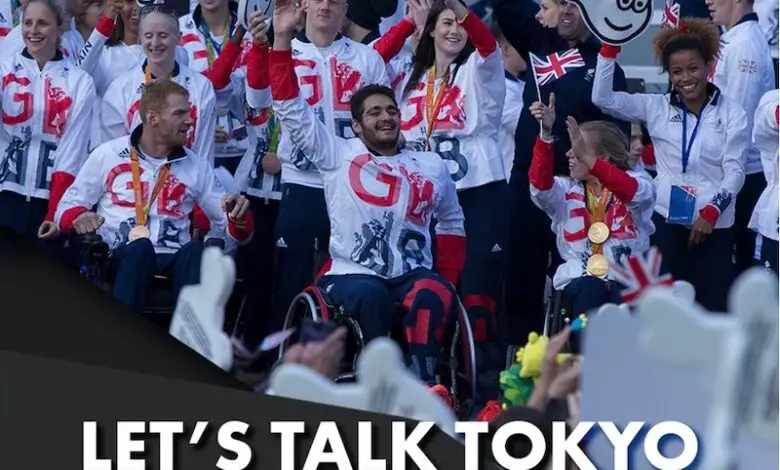 To mark 100 days to go until the Tokyo 2020 Paralympic Games, Levy UK will be hosting a virtual event called Let's Talk Tokyo: An Evening with Adam Hills and ParalympicsGB, celebrating athletes' achievements, looking ahead to Tokyo and raising money for ParalympicsGB.
On Thursday 13th May, the online fundraiser, hosted by Last Leg comedian Adam Hills, will welcome a host of ParalympicsGB athletes. Guests will experience an evening of comedy, entertainment and music live from their living room.
Who is Adam Hills?
Adam Hills is an Australian stand-up comedian and television presenter, best known for hosting the Channel 4 satirical comedy show The Last Leg, which first aired as an alternative highlight show for the London 2012 Paralympic Games, and has now been running for almost nine years.
Adam was born without his right foot and uses a prosthetic to walk. He also plays for the Warrington Wolves Physical Disability Rugby League team.
Let's Talk Tokyo
The Let's Talk Tokyo event will be an evening of entertainment, special guests and inspiring stories. Plus, you can be in with a chance of winning incredible prizes in a silent auction and raffle.
This event will be about celebrating the amazing Paralympian's journeys and looking ahead to a summer of sport in Tokyo.
Adam Hills will be going behind the scenes with the athletes, setting himself a humiliating challenge and trying to raise as much money as possible for ParalympicsGB.
The importance of supporting and fundraising for ParalympicsGB
Knowledge and appreciation of disabled people in society remain low. 49% of disabled people in the UK feel excluded from mainstream society.
ParalympicsGB wants to use the power of sport and its incredible Paralympic athletes to change that, and Tokyo 2020 will be the perfect platform to start a much greater conversation and drive real change.
ParalympicsGB is working to turn the nation's cheers into change and medals into a movement.
Tickets can be purchased for Let's Talk Tokyo, starting from £25, and proceeds will support ParalympicsGB's goal of making all disabled people Impossible to Ignore.
The postponement of Tokyo 2020 means ParalympicsGB needs your support now more than ever, to get behind their incredible Paralympians as they break down barriers on the world stage.
Research from ComRes suggests that the success of these athletes may have a direct impact on breaking down barriers, shifting perceptions and increasing opportunities for all disabled people.
84% of UK adults say the achievements of ParalympicsGB athletes have a positive impact on society overall
74% of UK adults perceive ParalympicsGB to be an inspirational sports team – more than any of the other teams listed
82% of disabled UK adults believe the Paralympic Games provides positive media coverage of disabled people
So, to help make all disabled people Impossible to Ignore, purchase your Let's Talk Tokyo tickets now!
The virtual event will be on Thursday 13th May 2021 from 7.30pm until 9pm.
By Emma Purcell 
More on Disability Horizons…