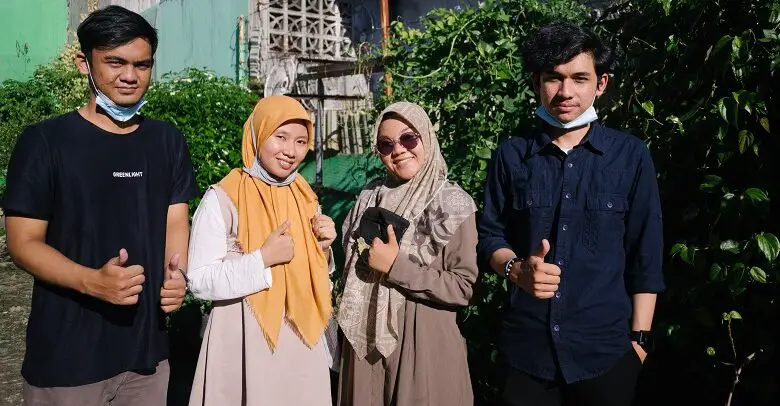 Work & Education
Why we need to put young disabled people at the heart of the response to Covid
Phil Hanks from Leonard Cheshire, Partnerships Manager and Youth Technical Lead, explains how young disabled people across the world have been disadvantaged and ostracised during the Covid-19 pandemic, despite having helped their communities, and what needs to be done to rectify this.
In June, we released some research that confirmed what many of us suspected – that we really, on a global scale, need to put youth with disabilities at the heart of our response to Covid-19.
For our report Crisis Talks: Raising the global voice of youth with disabilities on the COVID-19 pandemic, we gathered the views of 545 young people age 15 to 35 with disabilities from Indonesia, India, Kenya, South Sudan and Zambia about their experiences during the pandemic.
Similar themes emerged in every country we surveyed. There was increased discrimination against young people with disabilities arising from the pandemic.
They were often the first to be furloughed or lose their jobs, felt excluded when trying to access remote education, lost access to medications, and had little access to information about healthcare.
I remember one quote really stood out for me. A respondent from India said: "Due to financial constraints and unavailability of transport, they could not avail their regular medication. As a result, the frequency of seizures increased and she was sacked from her job."
But here's the thing, the same people telling us things like this had often played leading roles in protecting their communities from the pandemic.
Young people with disabilities had helped distribute PPE or spread public health information using local radio stations. They are challenging the narrative that young people with disabilities are a burden to communities – when in fact they are resilient, innovative and demanding to be involved.
A young person from Indonesia summed up the determination many felt to be part of an inclusive recovery, telling the team: "We, together, must curb and prevent Covid-19."
A young person from South Sudan added: "We need to be better involved in COVID-19 programmes. [But] when programmes are organised we are often not invited, despite many issues being related to us."
Creating change for young disabled people
An important principle in our approach to this action research was to ensure co-creation with, and leadership by, young people with disabilities. 84% of the global research team were young people, and 61% had a disability.
We make more than 45 recommendations to national governments in the report, each one of them informed by the views of the young people we spoke to.
These outline many ways governments and organisations can be more inclusive as they recover from the pandemic. It boils down to one key message – that we make the strongest progress when we work together.
We've presented these findings at a side event for the Conference of State Parties, as part of our ongoing efforts to raise the profile of disability after G7. But ultimately it's down to all of us to listen to what youth with disabilities are telling us.
The full report is now available on Leonard Cheshire's website.
By Leonard Cheshire
More on Disability Horizons…