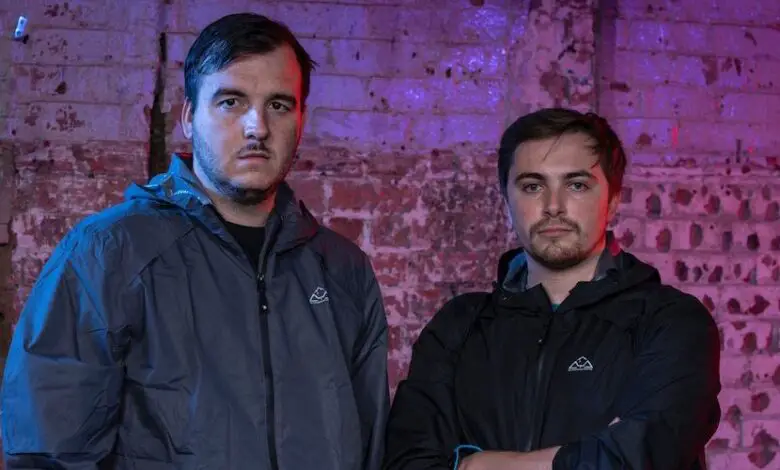 Following the success of deaf actress Rose Ayling-Ellis winning Strictly Come Dancing last year and her continuous awareness of deaf representation, reality shows Hunted and Love Island have confirmed deaf contestants will be competing in this year's series.
UPDATED 14/06/2022
Best friends James and Nathan, who are both profoundly deaf, are taking part in the Channel 4 reality show Hunted, which follows contestants as they attempt to evade capture while being pursued by a team of experts.
ITV's Love Island has also announced its first-ever deaf contestant. Dancer and model Natasha Ghouri, who was born deaf and uses cochlear implants, will enter the villa on the eighth series of the dating show.
Deaf friends attempt to escape capture in Hunted
Two deaf friends from West Yorkshire take on the challenge to go on the run and to drop off the grid for up to 28 days in the hope of winning a share of £100,000. The fugitives are sent to the Isle of Wight and they simply have to get off the island without being caught by the Hunters.
The Hunters include professional investigators, hackers, profilers and ex-police officers who can use simulated "state" tracking.
Postman James and graphic designer Nathan from Castleford became best friends since meeting at a New Year's Eve party in 2013, moving in together a year later
They are both profoundly deaf – James was diagnosed deaf shortly after birth and Nathan lost his hearing aged two after contracting meningitis.
As a deaf person, James says that they face communication barriers every day and the housemates want to prove by going on the run that deaf people can succeed in facing adversity.
The pair have some sneaky plans to outwit the hunters, which involve using their extensive deaf network and a big dose of cheek. They also appear favourites among the audience watching.
However, there has been some criticism by viewers as to whether the two deaf contestants are being treated fairly.
During one episode, the team of Hunters used a British Sign Language interpreter to reveal what James and Nathan were saying to one another via CCTV, despite the fact they are not supposed to know what they're saying. Plus, with other fugitives, the Hunters are never provided with lip-reading translations.
On the 6th June, Nathan won a share of £100,000 after he successfully evaded capture from the surveillance experts for 23 days.
Unfortunately, James missed out on the win after he was caught by the hunters when the pair opted to go to a football match. Nathan, however, was able to get away on foot.
Speaking about their reasons for taking part in the show, Nathan said: "There are loads of barriers for deaf people, and I want to prove that you can break down the barriers and overcome the challenges. I want to let hearing people who watch on national TV see how hard it is for deaf people living through daily life."
James added: "I'd like people within the deaf community to see me doing this on TV and feel confident enough to do what I'm doing. When they see me I hope that it will motivate them to think, 'well, I can do that. He can't talk. He's profoundly deaf. I could do that.'"
At the end of the final episode, which aired on Channel 4, Nathan said he wished his teammate "was with me on the helicopter" as he was "gutted we didn't finish together".
"I'm still splitting the money with [James]. I'm glad I didn't let him down," he said.
Nathan previously said he would spend his share of the cash on a deposit for a house, while James revealed he would use some of the money to pay off his mortgage and another sum on decorating around the house.
You can catch up on the full series of Hunted on All4.
Deaf model seeks romance on Love Island
Dancer and model Natasha Ghouri (Tasha) will be the first-ever deaf contestant to join the line-up of the new series of Love Island.
The 23-year-old has already proved to be an inspiration for the deaf community after appearing in an earring advert for the clothing giant ASOS, showing off her cochlear implant.
The campaign went viral in April 2021 with shoppers praising the brand for its inclusivity.
Under a picture of the advert, Londoner Natasha, who was born deaf, tweeted: "That's me! Also just for confusion – this is a cochlear implant, which is more advanced than hearing aids."
She said that she was proud to prove that "no matter what disability you've got, you can do it".
Last year the ITV2 series, which is TV's biggest show for 16 to 34-year-olds, included PE teacher Hugo Hammond, 25, who was born with a club foot. And Niall Aslam, who has autism, appeared in the fourth series of the show.
The new series of Love Island airs every night at 9pm on ITV2 and you can catch up on the ITV Hub.
By Emma Purcell 
More on Disability Horizons…