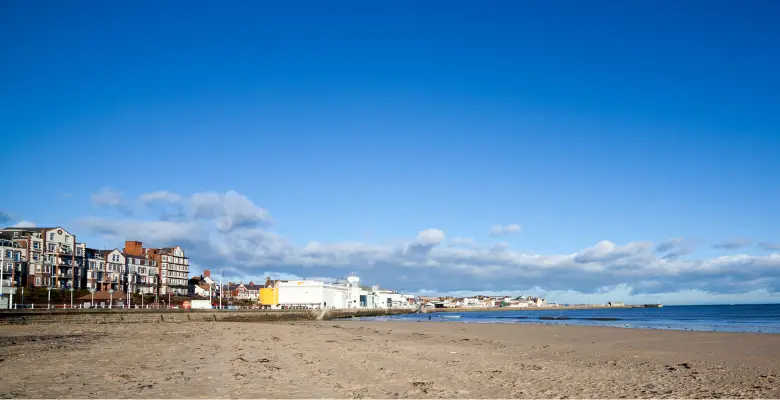 These last couple of years have shown us all how much value there is in a holiday in our own fair country – the beautiful UK. But where is accessible? Where is suitable if you have a neuro-difference? Where is truly accessible for wheelchair users? Where can you find facilities if you're visually or hearing impaired?
That's why we've partnered with Starling Bank, to bring you a travel series that will help you plan an exciting break from day-to-day life, and avoid some of the common pitfalls that can come with travel spending and saving.
We'll be highlighting accessible holiday escapes and offering advice on how to manage your money on holiday with Starling Bank's personal current account, which has NO FEES when you spend or withdraw money abroad. Plus, find out more about Starling's outstanding customer service and easy-to-use banking app for all disabilities that can even help you to save for that all-important holiday.
In part three of our series, we've brought blogger Pippa Stacey, who has myalgic encephalomyelitis/chronic fatigue syndrome (ME/CFS), on board to recommend 5 accessible holiday destinations in the UK, to suit everyone's needs, whatever your disability or health condition.
Check out our previous two articles on accessible destinations in Europe and across the world.
Accessible holidays in England
Bridlington, East Yorkshire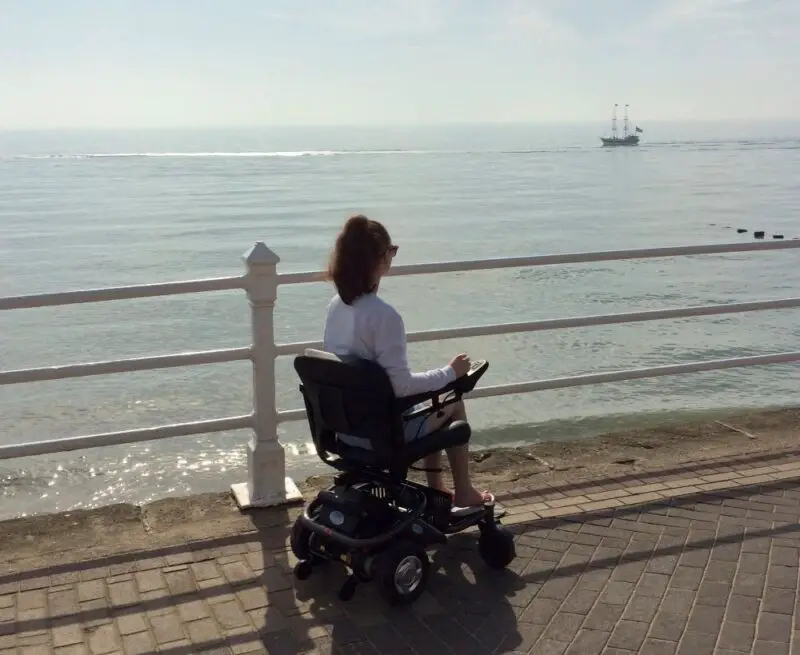 Ah, Bridlington. Brid-bados, if you will. Located along the coast in East Yorkshire, here you'll find all the components of a traditional seaside holiday: long stretches of sandy beaches, amusements and arcades, and award-winning fish and chips at every corner.
If you're searching for wheelchair accessible holidays, Bridlington's seafront promenade (pictured at the top and just above) is lovely and smooth if you use mobility aids, and there are also plenty of benches available for whenever you're ready for a sit down.
If you head to Bridlington South Beach, you can even hire all-terrain wheelchairs to use on the sand and in the sea.
The bright and busy funfair and amusements give the seafront a wonderful holiday atmosphere, but if you're chronically ill or neurodivergent and in need of some quiet, there is plenty of peace to be found elsewhere.
Bempton Cliffs are just a short drive away from Bridlington, and home to one of Yorkshire's most beautiful RSPB reserves. There, you can follow the paths around the clifftops looking for puffins and other wildlife and taking in the stunning views.
Having tested these pathways myself, I can confirm they're surprisingly easy to navigate using a power-chair, and there are even bespoke viewing platforms with bays for wheelchair users.
Bridlington and the surrounding Yorkshire coast host many styles of holiday home, so whether you're looking for an accessible caravan (there are also plenty of these in nearby Scarborough), a hotel run by staff with disability awareness training, or a picturesque, adapted cottage overlooking the sea, the region offers everybody a base from which to have their ideal holiday.

Alnmouth, Northumberland
As somebody who doesn't drive, I'm always on the lookout for accessible holiday escapes that have a quaint and rural feel about them and yet can easily be reached on public transport.
For me, the coastal village of Alnmouth, situated in Northumberland, is one of those hidden gems. There are many regular train services that take you directly to the local train station, and just a short walk downhill from there will bring you to a gorgeous coastal village.
It's clear to see why Alnmouth has been named as one of Northumberland's Areas of Outstanding Beauty. A gentle slope will take you down to the beach (ideal if you're an ambulant wheelchair user!), and the sand and sea stretch out as far as your eye can see.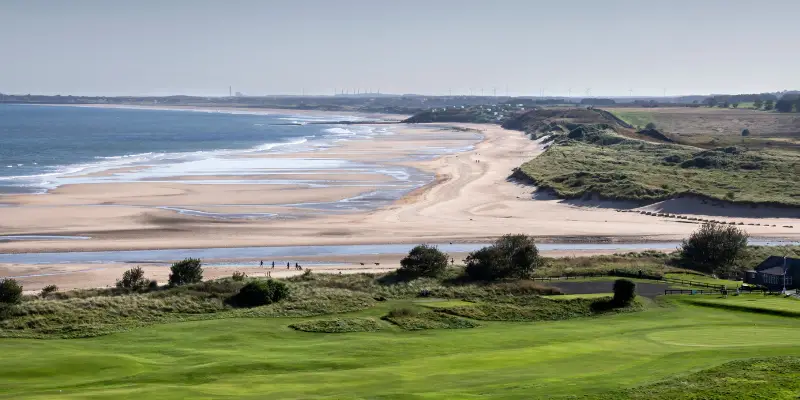 Rather than being a tourist hotspot buzzing with activity, the paths are instead lined with pastel-coloured houses and small independent businesses, where you'll find chilled out holidaymakers and friendly locals always ready to welcome you with a smile.
The area's most popular kind of accommodation is B&Bs, where you'll find options to suit everybody. You'll want to book at least two or three nights as just a short drive away is the town of Alnwick, home to some wonderful attractions that are also welcoming for all.
The Alnwick Garden, in particular, makes for a brilliant day out. It offers a calm but stimulating environment, good for if you have sensory conditions, the on-site cafes and restaurants can accommodate a range of dietary requirements, and you can even hire mobility aids during your visit.
Bumbling through the forest towards a beautiful treehouse restaurant on a mobility scooter has to be one of my favourite holiday memories from recent years!
Pippa Stacey – Why I love using Starling Bank
When you're planning accessible holidays, it's so important to manage your money and accumulate your savings. I switched to Starling Bank just over a year ago, and as a disabled freelancer doing their best to explore the UK on a fluctuating income and the additional costs of having a disability, the Starling app has genuinely transformed the way I manage my money…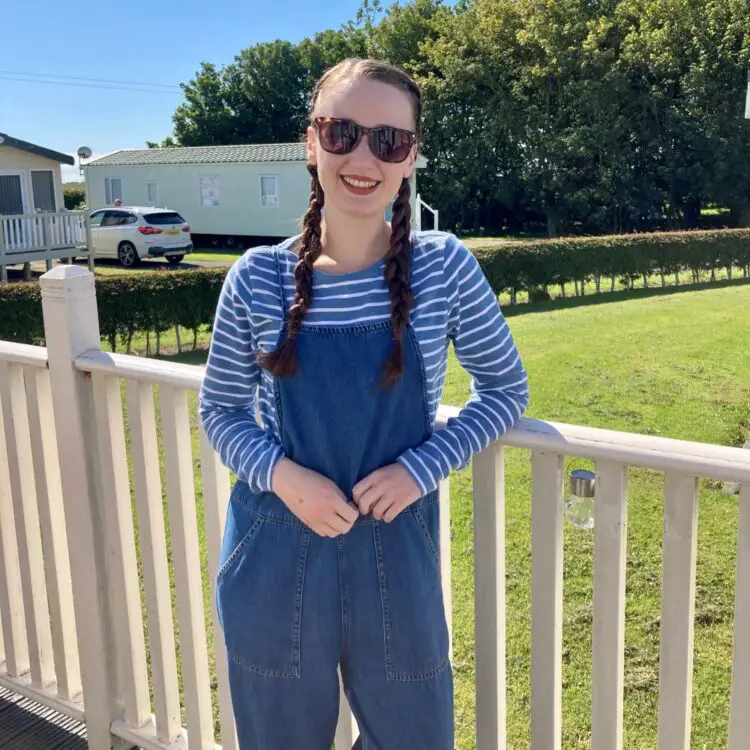 It's incredibly accessible
Starling allows you to do everything online, from home or wherever you're most comfortable. The sign-up process is 100% digital and takes only minutes to complete.
Online customer services are available 24/7, where you can use the chat feature to speak with real human beings (no more of those pesky, energy-draining phone queues with questionable music choices).
The app is very user-friendly – disabled people have clearly been kept in mind during the design process.
I know all too well that when you have brain fog, even simple administrative tasks can feel beyond you – but even on my foggiest days, I've never had difficulty using the app.
I can also receive instant notifications when I've been paid, which means I can easily keep tabs on my budgeting and saving progress.
I can even view my monthly spending analytics… just to really drive home how much sooner I could be booking my next accessible trip (if I wasn't buying so many free-from cookies from the corner shop. You live and you learn).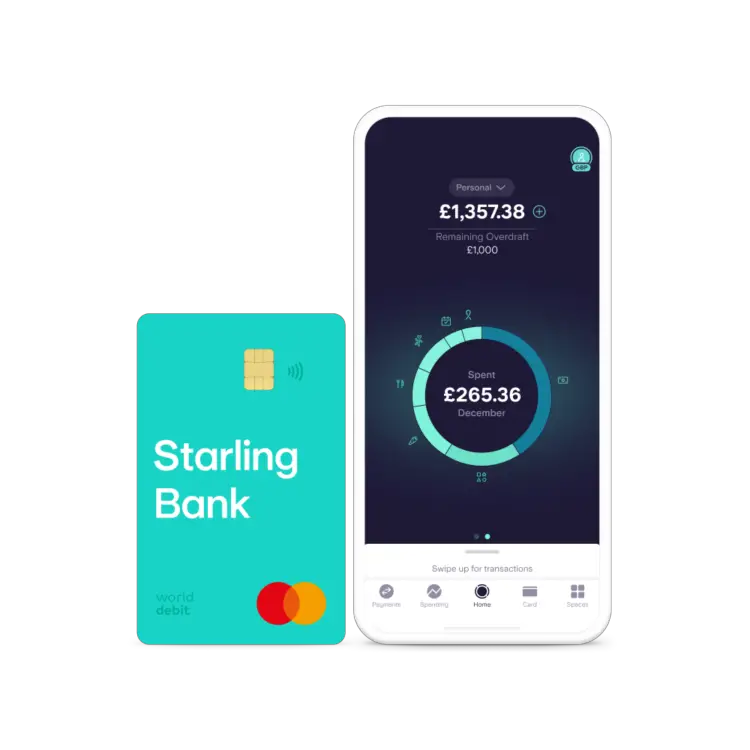 Saving is made easy
For me, the best part of Starling Bank is the 'Spaces' feature on the app. Consider them as digital saving pots – you can create as many as you like, customise their appearance, and set yourself a saving goal to make your plans a reality.
Each time you receive income, you can easily split and transfer this between your different spaces, and it's incredibly satisfying to watch those numbers steadily grow.
Some of these Spaces I use for less-exciting, everyday expenses… but there's usually another pot on the go for my next adventure.
Not only does this provide me with a dollop of motivation to keep on saving and inch closer to my goal, but having a visual representation of my savings also helps me to cognitively process my hard-earned income and make good choices about how and where I'm spending my money. The only question left is… where to next?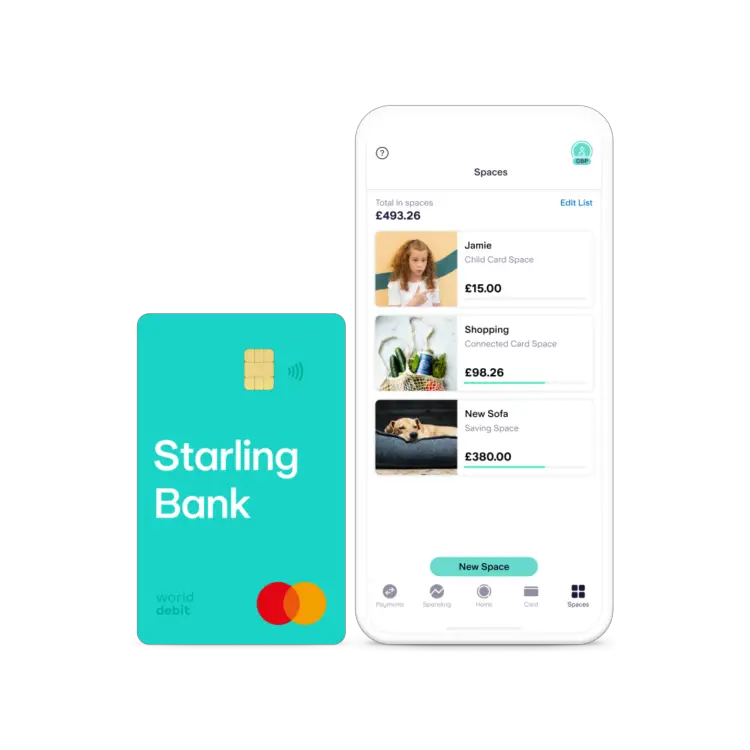 It's a more ethical choice
When you do intend to travel, with or without a disability, there are often thoughts about the environmental impact in the back of your mind.
For me, it's all about finding the balance – considering how you can go about things as sustainably as possible during your trip, as well as making ethical decisions in your wider life.
One of the reasons I was drawn to Starling was because it's one of the more sustainable banks in the UK.
It was the first UK bank to introduce Mastercard™ cards made from recycled plastic and is on its way to becoming a net zero carbon emissions company.
It feels good to be supporting a bank where you can see its visible commitment and action toward combatting climate change.
Accessible holiday in Wales – Cardiff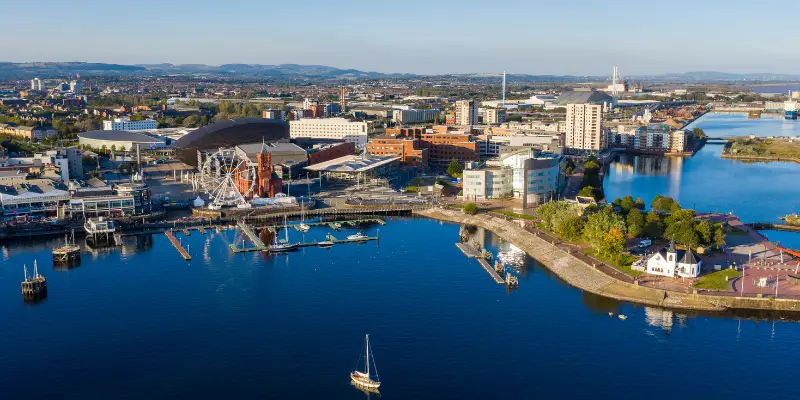 If you're searching for an accessible holiday as a wheelchair user, I have it on good authority that Cardiff is the place to be.
It's no secret that Wales is full of beautiful areas for retreats into nature, but the bustling city of Cardiff really has earned its reputation of being inclusive for all.
Cardiff City Centre is pedestrianised, and many wheelchair users have reported being surprised at how accessible they found the streets.
There are smooth surfaces, plenty of space to walk side by side, and enough dropped curbs to not have to reroute your journey every five minutes simply to get from A to B. Trust me, that's the last thing you want to be eating into your precious holiday time.
There's even a free mobility buggy service that can seat up to three people and take you to wherever you want to go.
Alternatively, you could also explore Cardiff via the City Sightseeing Bus or Cardiff Bay Aquabus – it's safe to say the city boasts plenty of creative ways to take in all of the sights!
Often, there is only so much that historical architecture can do to make itself accessible. However, almost all of Cardiff Castle is accessible by wheelchair, and the team also offers free downloadable BSL tours.
If cinema is more of your thing, Cardiff is also home to Chapter, an ambitious multi-form art venue. Among its shows and exhibitions, Chapter offers a variety of inclusive cinema experiences.
As well as subtitled and audio described screenings, there are also relaxed performances, ideal if you have learning differences, and 'dementia-friendly' screenings with additional accommodations. A must-see venue for film and music lovers!
---
Set up visual savings goals to save for your trip and maximise your enjoyment.
Easily access the app and keep tabs on your spending wherever you are.
Be assured by knowing there is 24/7 human customer service support at your fingertips.
Spend and withdraw cash with your Starling card anywhere in the world, for FREE.  
---
Accessible holiday in Scotland – Dundee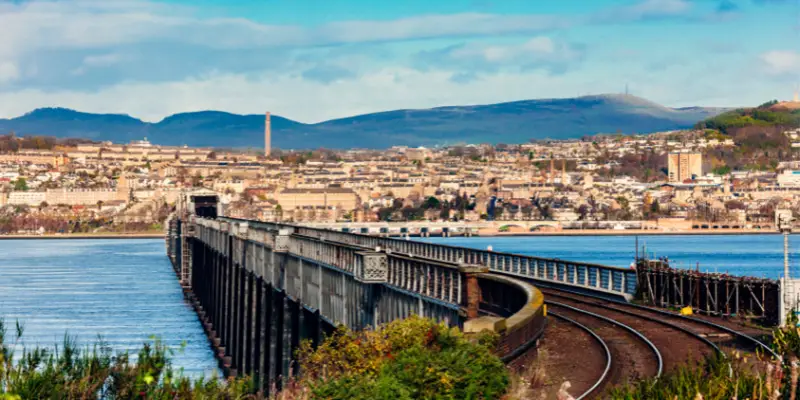 Although your first thought when visiting Scotland might be to head to Edinburgh or Glasgow, Dundee has more than proven itself as a welcoming destination for disabled visitors.
Known as 'Scotland's sunniest city', Dundee is a scenic area found in the East of the country and gives you the best of both worlds: a gorgeous coastline for relaxing days at the beach, alongside a vibrant city centre offering plenty to see and do.
If you're into arts and culture, Dundee has everything you need for a memorable accessible holiday. Here you'll find the world's only V&A museum outside of London, where disabled visitors are warmly welcomed.
The museum offers BSL and live described tours if you have visual and hearing impairments, and if you are autistic or neurodivergent, you can access a virtual tour if you'd like to familiarise yourself with the environment before your visit.
Dundee is also home to many other museums, as well as historic castles, shops and theatres, many of which have their own accessibility policies and adaptations in place.
If you have difficulties with walking or standing, you can hire mobility aids nearby for the duration of your stay, enabling you to really make the most of the city.
There are also 13 Changing Places toilets located throughout the area, and clear information on disabled parking bays is easy to find online.
There are a range of accessible accommodation options in and around the city, so whether you're on a backpacker's budget or indulging in a luxury stay, Dundee has something for everybody.
Accessible holiday in Northern Ireland – Belfast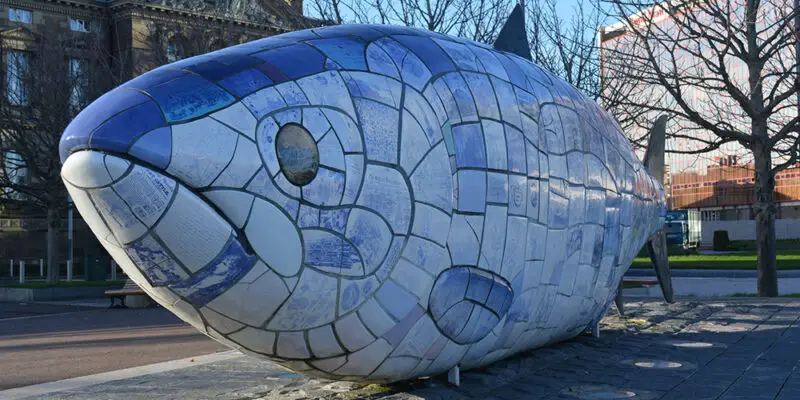 The capital of Northern Ireland, Belfast, is brimming with history. Whether you catch a ferry from Liverpool or fly into the local airport, travelling into and around the city has never been easier.
Most of the buses are wheelchair accessible, complete with ramps, non-slip surfaces and colour contrasting design. There are also a good number of accessible taxis, and you can hire mobility equipment to help you explore the city.
Belfast is the birthplace of the RMS Titanic, which tragically sunk in 1912. The Titanic Belfast visitor attraction tells this story from beginning to end.
As well as the self-guided galleries, the venue offers plenty of interactive elements – visitors can touch, smell, and experience the Titanic in a way that nowhere else in the world can offer.
The company is a recognised industry leader in accessibility, and offers adjustments if you're autistic or neurodivergent (such as ear defenders and black-out tents), ensures all circulation spaces are wheelchair accessible, and provides free multimedia guides, including BSL and audio description.
The location even has its own hotel with accessible rooms, and there are plenty of alternative accommodation options scattered around the city too.
If you're looking for outdoor attractions because you're still socially distancing, the Belfast Botanic Gardens, which is home to a beautiful collection of exotic tree species and plants, creates a peaceful environment to explore and relax in.
Another feature of interest is The Big Fish – a monument by John Kindness with each individual scale made of ceramic tiles capturing different times in the city's turbulent history (see the image above).
Did I know before now that I wanted to travel to another country to see a statue of a big fish? Nope. Is it now firmly on my bucket list? Absolutely.
Enjoy the travel benefits of Starling's award-winning current account on your next holiday and apply for an account in minutes today.
And make sure you read our first two articles on accessible destinations in Europe and across the world.
By Pippa Stacey in partnership with Disability Horizons and Starling Bank
More on Disability Horizons…