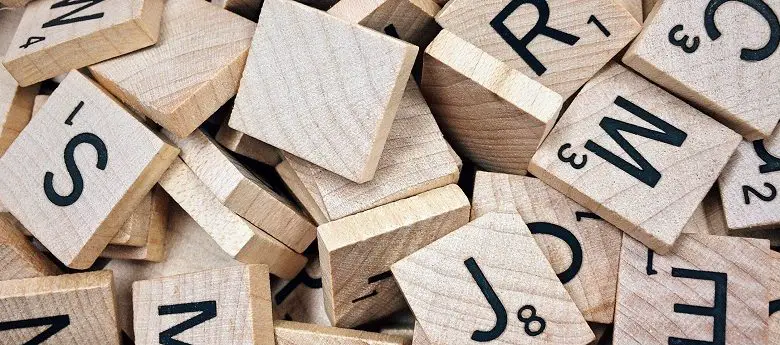 Dyslexia is a common learning difference that mainly causes problems with reading, writing and spelling. It's estimated up to 1 in every 10 people worldwide has some degree of dyslexia. To mark Dyslexia Awareness Week, which takes place from the 3rd to 9th of October, we share 10 celebrities with dyslexia from the world of television, film, music, comedy, sport, science and business. 
Shaun Ryder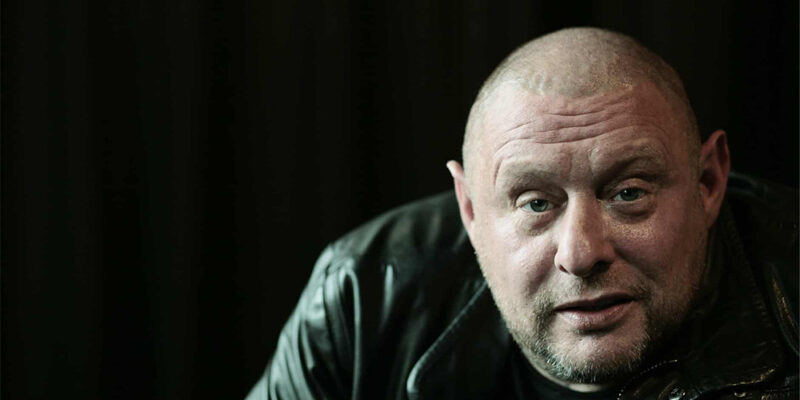 Shaun Ryder, who is best known for being the lead singer in the bands Happy Mondays and Black Grape, was diagnosed with Attention Deficit Hyperactive Disorder (ADHD) and dyslexia in 2020.
Speaking to Disability Horizons in May 2022, Shaun discussed the challenges he faces in reading, spelling and counting:
"I didn't learn the alphabet until I was 28. At the time, someone suggested singing it and I sang it and got it. But even to this day, after 40 years, I still can't do it without singing it.
Also, if I'm spelling anything, I still have to make the letter sounds rather than saying A, B and C.
I went to a Catholic school in the sixties where if you picked a pen up with your left hand, you got hit with a ruler or a stick. Therefore, I had to pass it over to my right hand and ended up writing in circles. So that affected my education and going to school but I just dealt with it."
He added: "I've also got dyscalculia, which is dyslexia with numbers. The only times tables I can manage are the twos, fives and tens but anything more than that gets complicated and numbers make me dizzy."
Read our full interview with Shaun Ryder on Disability Horizons.
Follow Shaun Ryder on Twitter and Instagram.
Whoopi Goldberg
 

View this post on Instagram

 
Whoopi Goldberg is an American actor, comedian, author and television personality. She is best known for playing roles in films including Ghost, The Colour Purple and Sister Act, and was at one point the highest-paid female actor in Hollywood. 
Whoopi had difficulties reading and writing at school and eventually dropped out. She wasn't diagnosed as dyslexic until adulthood.
Throughout her life, she has developed tricks to work around her dyslexia. For instance, she found that having someone read the script to her meant she could memorise her lines. For her books, she likes to dictate instead of write and then sits down with an editor to tweak the spelling and grammar.
While talking about her dyslexia to childmind.org, Whoopi said:
"I think perhaps it made me more introspective. Made me more thoughtful, maybe slightly slower in how I do things because it takes me a minute sometimes to figure things out."
Follow Whoopi Goldberg on Twitter and Instagram.
Richard Branson
 

View this post on Instagram

 
Sir Richard Branson is a billionaire entrepreneur who founded Virgin Group, which today controls more than 400 companies in various fields including music, media and communications, railway services, aviation and even spaceflight corporation.
He is severely dyslexic but was not diagnosed until his twenties, long after he had left school. He remembers the frustration of struggling to read and write. This was the late 50s before dyslexia was widely recognised.
Speaking to robbreport.com, Richard said: "I would jumble things up. People just assumed that we [dyslexics] were stupid. I was definitely bottom of the class."
For years, Richard believed that his differently wired brain was a disadvantage but now he sees his dyslexia as a "superpower" that has given him an edge in business and in life.
He added: "If something really interests me, I can excel at it," he says. "The fact that I was dyslexic meant that, from a very young age, I found fantastic people to surround myself with. It taught me to delegate. I think that, by and large, dyslexics are more creative and good at seeing the bigger picture. We do think slightly differently to other people."
As an employer, Richard actively seeks out other dyslexics and he is working with the charity Made By Dyslexia to encourage other businesses to understand the benefits of neurodiversity.
Around 40% of top-earning CEOs are dyslexic, according to a 2019 survey, and LinkedIn recently added "dyslexic thinking" to its recognised list of skills. Within days, more than 10,000 people had included it in their profiles.
Follow Richard Branson on Twitter and Instagram.
Jennifer Aniston
 

View this post on Instagram

 
Jennifer Aniston is an award-winning actress who rose to international stardom as Rachel Green in the hit 90s sitcom Friends. Growing up, she thought she wasn't very clever and only got her dyslexic diagnosis in early adulthood.
Speaking to the Hollywood Reporter in 2015, Jennifer said: "The only reason I knew [that I had dyslexia] was because I went to get a prescription for glasses,
I had to wear these Buddy Holly glasses. One had a blue lens and one had a red lens. And I had to read a paragraph, and they gave me a quiz, gave me 10 questions based on what I'd just read, and I think I got three right.
Then they put a computer on my eyes, showing where my eyes went when I read. My eyes would jump four words and go back two words, and I also had a little bit of a lazy eye, like a crossed eye, which they always have to correct in photos."
The revelation that she had dyslexia was life-changing. Until then, "I thought I wasn't smart. I just couldn't retain anything," she says. "Now I had this great discovery. I felt like all of my childhood trauma-dies, tragedies, dramas were explained."
Follow Jennifer Aniston on Instagram.
Tom Cruise
 

View this post on Instagram

 
Tom Cruise is a Hollywood actor best known for his roles in Top Gun, Mission Impossible, War of the Worlds, Rain Man and Rock of Ages, plus many more.
Tom was diagnosed with dyslexia at the age of seven and faced struggles reading throughout his school years. Quoted on The Reading Well website, Tom said:
"When I was about 7 years old, I had been labelled dyslexic. I'd try to concentrate on what I was reading, then I'd get to the end of the page and have very little memory of anything I'd read.
I would go blank, feel anxious, nervous, bored, frustrated, dumb. I would get angry. My legs would actually hurt when I was studying. My head ached.
All through school and well into my career, I felt like I had a secret. When I'd go to a new school, I wouldn't want the other kids to know about my learning disability, but then I'd be sent off to remedial reading.
I had to train myself to focus my attention. I became very visual and learned how to create mental images in order to comprehend what I read.
I love what I do. I take great pride in what I do. And I can't do something halfway, three-quarters, nine-tenths. If I'm going to do something, I go all the way"
Follow Tom Cruise on Twitter and Instagram.
Holly Willoughby
 

View this post on Instagram

 
Holly Willoughby is a 41-year-old television presenter, best known for hosting programmes including This Morning, Dancing on Ice and Freeze the Fear with Wim Hof.
Holly opened up about her dyslexia in 2021 saying she only got diagnosed at secondary school when doing her GCSEs. She admitted she was "embarrassed" reading aloud in class because she got words mixed up.
Nowadays, Holly has pride in her dyslexia and says it is her favourite trait. Whilst discussing it on This Morning, she said:
"I don't see it as a disability at all, I see it as a real feather in my cap."
She continued: "I'm very proud of being dyslexic, I think it makes me who I am. I think half of the things I think that I'm actually quite good at in life are because I'm dyslexic."
Speaking previously to Red magazine, Holly admitted that most of her mistakes on This Morning are because of her dyslexia:
"It still happens now – most of the mistakes I make on This Morning are because of it, but it doesn't do what it did to me back then because I don't let it have power. I now know that it's all about how you package it in your head."
Follow Holly Willoughby on Twitter and Instagram.
Jimmy Carr
 

View this post on Instagram

 
Jimmy Carr is a stand-up comedian, presenter, writer and actor. He is known for his deadpan delivery of controversial one-liners, for which he has been both praised and criticised. He also hosts comedy panel shows and quiz shows including 8 Out Of 10 Cats Does Countdown, The Big Fat Quiz and I Literally Just Told You.  
Jimmy mentioned he is dyslexic in his memoir Before & Laughter, which he released in 2021. In an interview with Chortle when promoting his book, Jimmy said:
"Dyslexia is a way of putting a label on the 10 per cent of society whose minds work in a very slightly different way. I don't think it's a particularly helpful label because it makes people feel like they're learning disabled. We should celebrate differences.
I think dyslexia does help the creative process. But you know, there are a lot of creative people that are dyslexic, there are lots that aren't. It not mattering is the key thing.
If anyone's reading this and thinking, 'oh, I could never do that, because …', there are great stand-up comics with stutters. The thing you might think is a disadvantage is sometimes your edge."
Follow Jimmy Carr on Twitter and Instagram.
Rachel Yankey
 

View this post on Instagram

 
Rachel Yankey is a former professional footballer who played for Arsenal from 2005 to 2016 and has 129 caps for England. She made history by becoming the first signed professional female footballer in England. Nowadays, she is a coach and TV presenter on CBeebies kid's sports show Footy Pups.
Rachel was diagnosed with dyslexia at secondary school just before taking her GCSEs and is an ambassador for Dyslexia Action.
Talking about it on The Codcast podcast, she shared her challenges as a child and embarrassment highlighting her learning difficulties to her peers and teachers:
"In school, I did struggle with reading and writing. I found myself slower than other people just doing, I suppose, everyday academical work. Everybody in the class has really nice handwriting and mine just looked all scruffy.
I was very shy of what I was doing. But then if there was an answer to be given, I was confident enough to stand up and say the answer if I felt I knew it but didn't want to write it down or read anything out loud."
She went on to say how she still faces difficulties with her dyslexia as an adult: "In team meetings at football, I get nervous when people write things on the board. We had a manager a few years ago who liked to get players to stand up and read different paragraphs and be inspired. I would sit there and think 'please don't ask me'.
For me, those things I still struggle with in everyday life but I manage it and get around things in different ways."
Follow Rachel Yankey on Twitter and Instagram.
Lewis Hamilton
 

View this post on Instagram

 
Lewis Hamilton is a British racing driver currently competing in Formula One for Mercedes and has won seven World Championship titles.
Back in 2020, Lewis revealed he wasn't aware he was dyslexic until the age of 17. He shared his struggles with pupils at a school in north-west London. Reported in The Sun, Lewis said to the children:
"I had a difficult time at school. It wasn't the easiest. My dad really drilled into me that 'never giving up' kind of mentality.
I still have failures today and you're constantly going to be learning so don't be phased by that. It's a part of the necessary journey to success.
I just encourage you guys just to never give up… …I didn't realise that I was dyslexic until I was 17 and I just struggled so much. I was always playing catch-up. Education was the most important always."
He added: "I think we can all be great at something. It's down to you and to your families to help you find what that is. When you find it, grab onto it, enjoy it and work your backside off."
Follow Lewis Hamilton on Twitter and Instagram.
Maggie Aderin-Pocock
Dr Maggie Aderin-Pocock is a space scientist, mechanical engineer and science communicator, with hopes of going into space one day. She is best known for making appearances on documentaries like the BBC's Do We Really Need the Moon?  and The Sky at Night.
Diagnosed with dyslexia at the age of eight, young Maggie started out hating school. "It didn't agree with me," she tells a group of teens at the Royal Institute's Unconference. "I used to sit at the back of the classroom and sort of skulk a bit.  Because of my dyslexia, my reading and writing weren't very good at all."
Fortunately, Maggie went on to have a successful career, which included working on the Gemini Telescope in Chile.  She managed a team of 17 people to build a spectrograph for the telescope and then she spent six months putting it together in the foothills of the Andes.
"To work on a telescope like this was just fantastic," she said. "As a child growing up, I wanted to reach the stars, but by making this instrument, I was doing the next best thing. I could look into the hearts of stars."
Follow Maggie Aderin-Pocock on Facebook.
By Emma Purcell 
More on Disability Horizons…