Just 1.6% of characters in the top UK TV shows are disabled compared to more than 21% in society, according to streaming advice service WatchTVAbroad.com and its Diversity in the UK study.
It found that a number of popular, prime-time programmes, such as Eastenders, Coronation Street and Killing Eve, fall woefully short when it comes to disability representation.
Our Diversity in the UK study analysed the main casts of 10 of the most popular shows on terrestrial channels to see how closely they reflect British society.
The shows were: Eastenders, Coronation Street, All Creatures Great and Small, Killing Eve, Line of Duty, Vigil, Gavin and Stacey, Peaky Blinders, Derry Girls and Mrs Brown's Boys.
Six of the 10 programmes we looked at had no disabled characters in their regular cast and only Coronation Street had more than one. An average of 1.6% of the characters had a disability, compared with 21.7% of the UK population.
Furthermore, the underrepresentation of disabled people is made all the more apparent by the abundance of people in other communities, such as ethnic groups and those who identify as LGBTQ+, on popular UK TV shows.
Disability diversity on UK TV
In our study, we considered the make-up of disabled characters on UK TV compared to the UK as a whole. We looked at characters that are classified as 'disabled' rather than the actors playing them.
This is much harder to quantify than the other demographics as disability comes in many forms, is not always visible and can also manifest itself in different ways.
People who don't appear to have a disability can still be disabled and this wouldn't necessarily be reflected on screen. Nevertheless, our disability representation findings are stark.
In the UK, 14.6 million people are classified as having a disability of some kind. That is around 21.7% of the total population.
Of the 309 TV characters we looked at, just 5 could be considered to be disabled.
This is, by some distance, the biggest discrepancy we found between representation on our screens and the UK population as a whole.
The disabled characters identified in our research are:
Frankie Lewis in EastEnders – played by deaf actor Rose Ayling-Ellis
Izzy Armstrong in Coronation Street – played by Cherylee Houston, who is a wheelchair user
Alex Warner in Coronation Street – played by Liam Bairstow, who has Down's syndrome
Terry Boyle in Line of Duty – played by Tommy Jessop, who has Down's syndrome

Curly in Peaky Blinders (neurodivergent) – played by Ian Peak
We readily accept that not all disabilities are visible and it may be the case that characters are living with a disability without it being apparent to viewers, as many people do in real life.
But the fact that there are 10 times as many people in the UK population who consider themselves disabled compared to characters on screen suggests that when it comes to on-screen diversity, it is disability representation where TV producers and writers still have to make real improvements.
---
Travelling or moving abroad and don't want to miss the latest UK TV shows? Check out WatchTVAbroad.com's comprehensive advice guides on how to watch UK TV from any country.
---
Disability charities and disabled celebrities say the industry has to wake up amid an 'appalling' lack of representation
We presented the findings to a number of disabled celebrities and disability charities and organisations, who work day-to-day in the industry and with disabled people.
Comedian and actress Rosie Jones, who has cerebral palsy, said: "Considering that disabled people make up nearly 22% of the population, I find these statistics very shocking. As a person with a disability in 2022, I still do not feel that I am represented in the media appropriately.
We are still yet to see the depiction of people with disabilities regularly having healthy, romantic relationships and living "normal" lives. Unfortunately, a lot of tv programmes still follow the narrative that a person with a disability is a victim and somebody that should be pitied.
Saying that though, in recent years I have been lucky enough to play three dimensional characters who just happen to be disabled. We are going in the right direction in terms of positive representation of characters with disabilities – but we still have a long way to go."
Louise Dyson, the founder of VisABLE People, a talent agency promoting diverse talent, commented: "It's hard to believe it is heading towards 29 years since VisABLE was founded to change the mindset towards disabled people by first changing the media mindset.
Although there is no doubt that we have come a very long way, there is so much work to do still and the process was inevitably slow… I have remained the lone voice on the media industry side for the vast majority of those years.
Progress has recently accelerated somewhat but despite giving talks to casting directors and other industry movers… the default tends to be the easy option for most castings, unless specific instructions are given by producers and directors in advance.
Perhaps, unsurprisingly, I have found that influential individuals willing to use their power to demand diverse casting include artists with disabilities, who often turn out to have a close relative with a disability."
UK disability charities Scope and Disability Rights UK say the research should be a wake-up call for the TV industry and that better representation of disabled people is needed to help challenge stigma and negative stereotypes.
Fazilet Hadi, Head of Policy at Disability Rights UK, said: "We've always known that disabled people aren't sufficiently visible on UK TV but this analysis of high-profile popular programmes, shines a light on this appalling state of affairs.
The richness in the life experience of disabled people, the challenges we encounter, the different ways in which we approach and tackle life, all provide amazing content for TV. Let's hope this study acts as a wake-up call for TV executives."
Warren Kirwan, Media Manager at disability equality charity Scope, said: "Good representation has the power to challenge stigma and stereotypes around disability and recognise disabled talent and potential.
Scope's research shows that three in four disabled people experienced negative attitudes or behaviours in the past five years and they have a significant impact on people's lives. The media and popular TV shows could be at the forefront of social change."
Disability representation over the past decade
Our study highlights the problem within popular shows watched by millions. But away from the top 10 popular terrestrial shows we analysed, there are many more programmes on multiple platforms, a number of which do include disabled characters.
Having formed more than 11 years ago, Disability Horizons has seen an increase in disability representation – both in volume and variety – across all types of shows and channels.
"We've seen the growth of disability portrayed on our screens in all manner of programmes," says Disability Horizons.
"Popular series, such as Casualty, Holby City, Doctors, Hollyoaks, Emmerdale, Silent Witness, Game of Thrones, Breaking Bad, Stranger Things, Sex Education, Raising Dion, Grantchester, Years and Years and many more have featured disabled characters.
Many of these shows have or had reoccurring disabled characters and some in cameo roles. Almost all of them are/were played by disabled actors, includingJ to name a few.
This highlights the desire to not only include disabled characters but to value disabled talent too. These actors have played out a mixture of disabled and non-disabled storylines.
There is also a selection of TV series that specifically include characters and storylines based on disability, and use disabled actors. For example, the Netflix series Special was written by and starred Ryan O'Connell, who has cerebral palsy. The show is based on his memoir.
The recent comedy Jerk, written by and featuring Tim Renkow, who has cerebral palsy, highlights the dark humour of disability and illustrates how disabled people can be rebels too."
As well as fictional programmes, Disability Horizons has also seen that disabled people and real-life disability stories are now featured more commonly in documentaries, factual dramas and reality TV.
"We've reported on some programmes that are based on and document real-life events within disability history. Crip Camp is a documentary film about the creation of the Americans with Disabilities Act (ADA), which has footage from the summer camps and protests by disabled people.
Rising Phoenix is a documentary about the Paralympic Games movement, which features clips and interviews with athletes, including British sprinter Jonnie Peacock.
In March 2022, the BBC released a factual drama film called Then Barbara Met Alan, which is about the disability activism that led to the creation of the Disability Discrimination Act (DDA) in Britain.
There has also been a raft of entertainment and reality shows with disabled people taking part, such as Strictly Come Dancing, Celebrity MasterChef, I'm a Celebrity, Love Island and The Great British Bake Off.
And we've seen disabled comedians and presenters featuring more and more, including Adam Hills and Alex Brooker on The Last Leg, Ade Adepitan and Sophie Morgan on sporting programmes and their own documentaries, and George Webster and Cerrie Burnell on children's TV."
When interviewing a disabled celebrity, Disability Horizons always asks for their thoughts on disability representation in the media and whether it has improved over the last decade.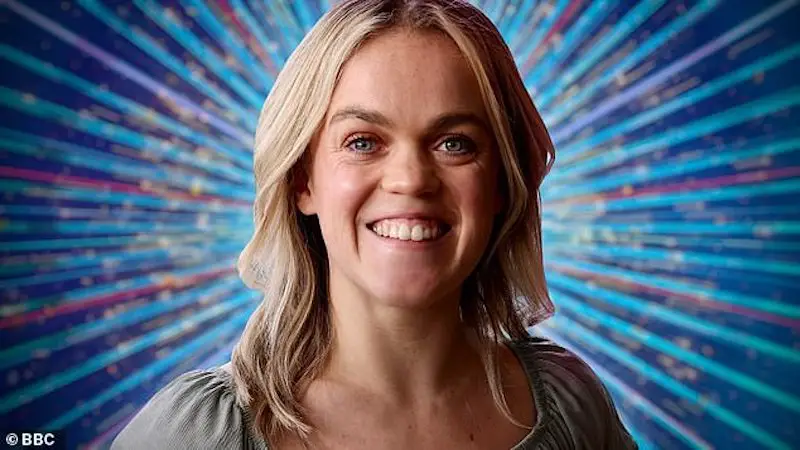 Amy Conachan, who plays Courtney in Hollyoaks and is a wheelchair user, believes that there have been improvements: "Not only do we see much more diversity on our screens, but we also see different kinds of stories being told.
We're not always the victim anymore. I see characters and stories that are representative of the kind of life that I'm living as a disabled person in a modern society. It's not always doom and gloom.
Of course, I think we still have a way to go. I would like to see more disabled characters in positions of power. More disabled actors in lead roles, and more stories of interesting people who just happen to be disabled."
BAFTA-nominated actor Ruth Madeley, who played the lead in Then Barbra Met Alan and has spina bifida, has seen steps in the right direction, but knows there is more to be done:
"We need to recognise and celebrate positive changes that have been made. But we can't stop here. There is still a long way to go.
Disability is still the most underrepresented group in the industry and we need more commissioners and production companies to make accessible and inclusive spaces for disabled creatives both on and off screen."
Sam Barnard, an actor with Down's syndrome who has appeared in Casualty, Silent Witness, and Grantchester, said: "It has got better since I started acting professionally in 2008, but there is still a long way to go both in TV, film, and also in the theatre."
Disability Horizons concluded: "We've come a long way, but that doesn't mean we're where we should be. In a number of cases, featuring disability is still a 'token' gesture, something to be added to tick a box.
And that's without examining how disabled people are portrayed on TV. At the end of the day, disabled people are people, just like anyone else, with dreams, desires, emotions and above all, value.
We need to get to a point where disability, like other aspects of our diverse world, are included without it even being thought about by the production companies or viewers."
LGBTQI+ and minority ethnic groups more prevalent in TV casts than in society
We also researched the representation of other minority groups and, by comparison, the shows revealed far more diversity in the ethnicity and sexuality of their cast than disability.
Ethnic minority characters made up 16.5% of the roles depicted, slightly above the 13% of the UK population who identify as being from this background.
Crime drama Line of Duty had the highest proportion of characters from an ethnic minority background – at 28.1% – while comedies Gavin and Stacey, Derry Girlsand Mrs Brown's Boys all featured an all-white main cast.
Across the shows, 6.5% of the characters were part of the LGBTQI+ community, more than twice the 3.1% of people who openly identify as these sexual and gender identities in the UK.
Nearly a quarter (22.2%) of the characters in the hit drama Killing Eve were explicitly LGBTQI+, while All Creatures Great and Small and Peaky Blinders featured no characters from this community.
These figures make the underrepresentation of disability on TV much starker and highlight the problem further.
Males still outnumber females to a slight percentage on TV
As for gender, of the 309 characters we analysed, 155 (50.2% ) were male and 154 (49.8%) were female, with EastEnders and Coronation Street having the most female characters.
So, while there is a very slight skew in favour of male characters, it is fair to conclude that the gender diversity shown on TV in the UK is broadly in line with the gender make-up of the wider UK population (50.5% female and 49.3% male).
Research shows more needs to be done to represent disability on screen
After finalising our research we're confident in saying that in the past five years, TV shows in the UK have made significant improvements in how minorities are represented across our screens.
However, there is much work left to be done in getting the balance correct.
Some would argue more representation is needed beyond demographic figures to improve daily relations between all groups, although more work is needed in all areas, such as culture and education and not simply left for TV shows to resolve.
Just because you have a certain percentage of any one group in a demographic does not mean this is simple enough if met on our TV screens.
While there is a definite improvement in the balance of UK TV shows, disability is massively underrepresented and direct action needs to address the lack of both visual and non-visual disabilities.
Carolina Beltramo, TV analyst at WatchTVAbroad.com comments: "While UK TV shows have improved the representation of minorities on our screens, this research shows a glaring diversity gap around the portrayal of disabled people.
As great strides have been made on sexuality and ethnicity, those with a disability have been kept away from the stalls of Albert Square, hidden from Mrs Brown's house, and excluded completely from Gavin and Stacey's friends in Billericay and Barry Island.
While we accept that not all disabilities are visible, the fact ten times more people in the UK consider themselves disabled than are seen in these influential hit shows is a huge and damning discrepancy.
TV producers and writers should be doing more to address this issue. Only then can they claim to make programmes truly representative of their viewers."
How the research was done
We examined the most popular British TV shows of the past five years between 2017 to 2022 to determine just how diverse they are in terms of gender, ethnicity, LGBTQI+ and disability.
The shows we selected were the 10 most popular by viewing figures.
Our research did not include reality TV, game shows, and televised events as these shows rotate participants regularly and are therefore impossible to quantify in any meaningful way.
We also just focused on TV shows on terrestrial TV channels (the BBC, ITV, Channel 4 and Channel 5) rather than streaming services, such as Netflix, Amazon Prime Video and Disney+.
The TV shows that we looked at have been scripted, made by a production company and performed by actors, and all go through a conscious process to create characters and cast actors.
Having identified these 10 shows, we then looked at the demographics of the main casts. By the main cast, we mean characters that appear regularly throughout the series rather than guest stars and cameo appearances.
We then compared those figures to the most recent demographic data about the UK population as a whole.
Original data sources for our research included Scope and the Government's Family Resources Survey.
Take a look at WatchTVAbroad.com's comprehensive guides to watching UK TV shows from a range of different networks – including Netflix, iPlayer, Disney+ and Amazon Prime – in any country across the world.
By Watch TV Abroad
More on Disability Horizons…