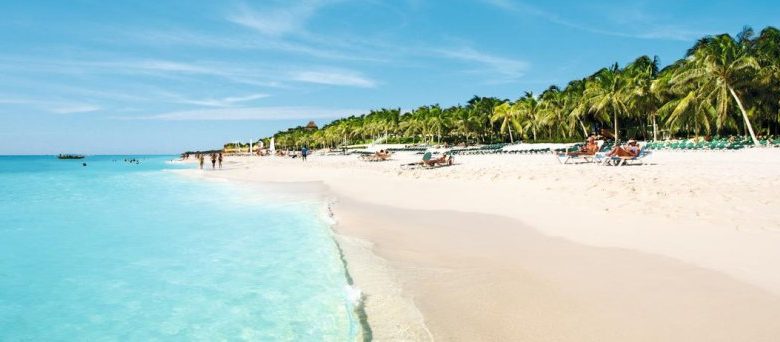 Have you ever wanted to go to Mexico but wondered whether it's accessible? Read about wheelchair user Laurie Young's experience of travelling there and the accessible resort in 'paradise'.

My husband Tim is always generous around Christmas time. I have received such things as diamond earrings and designer clothes. But, he really outdid himself in 2008. We went out for a special dinner alone on Christmas Eve, at which time he presented me with a card from one of his co-workers. I didn't pay too much attention to what the card said because I was more interested in the Starbucks gift certificate inside.
Tim insisted that I give it a second look and to my surprise it said something to the effect of "enjoy your trip." I thought this was a little odd because, as far as I knew, the only trip we would be taking would be back to the office after the holidays. Tim then presented me with a card of his own which included an itinerary for a trip to Mexico. Like I said, he really outdid himself! Once the excitement wore off, the reality of whether there would be suitable wheelchair access in Mexico became a concern.
When my husband booked the vacation package he was told that it included a transfer from the Cancun airport to the resort. Being a little neurotic about such things, I decided to follow-up with the airline to ensure that the shuttle was wheelchair accessible. Sure enough, it was not.
The thought of being stuck at the airport for a week did not appeal, so we had to make other plans. The resort that we were booked to stay at was almost an hour away so I reluctantly cancelled the trip because I did not want to be stuck. But, the day after cancelling the trip, I received a call from WestJet vacations, the company we were travelling with. The representative advised me that they did not cancel the trip after all because they found wheelchair accessible transportation for me. Not only did they do this, they decided to cover the cost. It was a very merry Christmas indeed!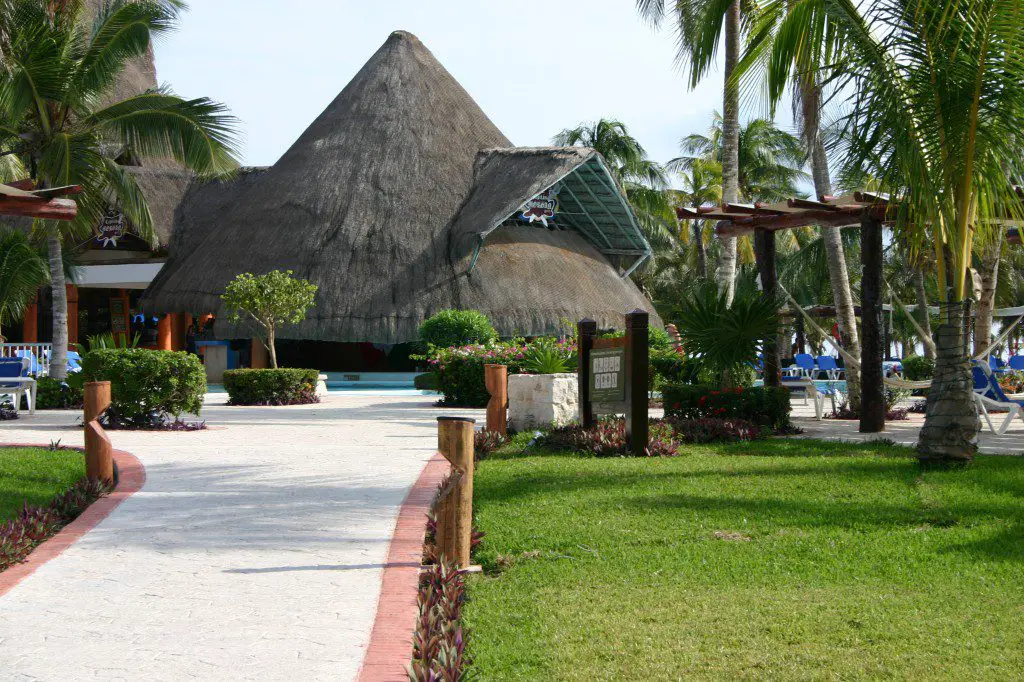 Getting to Mexico

We were booked on a direct flight with WestJet in Canada. It'd been a long time since I hand flown, so I was nervous about the logistics of getting on the plane. Previously, when I had flown, I was able to sit at the front, by the aisle and in the bulkhead seat (one that is directly behind the partition separating the classes). Tim usually carries me from outside the plane to my seat.
When we went to check in and had our seats assigned, I was concerned that I was put in the middle seat as opposed to the aisle. Apparently Transport Canada regulations had changed since the last time I'd flown. The row of bulkhead seats are now also considered an emergency exit row and whoever is sitting there has to be physically capable to assist in the event of an emergency.
I understood the reasons, but I was unsure whether Tim would be able to safely place me in the seat without hurting the both of us. The pilot came out to discuss this with me and allowed Tim to go in and take a peek to see if we could manage. My ever confident husband gave the thumbs up and we were ready to go.
I was particularly impressed with the pilot. He was aware that it would take us additional time to get me settled on the plane and he advised me that he was willing to wait however long it took. Not only was he concerned about my safety, he was also concerned about my dignity.
The six-hour flight went by really quickly. I find sitting in an airplane seat is particularly difficult on my back. However, I have learned for future trips to have the seat cushion from my wheelchair on the place making the ride more comfortable.
Hola Mexico!
With the flight being over, our concern turned to whether my power wheelchair had been safely transported, and whether our ride to the resort would be there. As there are stairs leading up to the gate from where the plane landed, they were not able to bring my power wheelchair directly to me. So, instead, I had to use an airport wheelchair.
No sooner were we out of the terminal when my power wheelchair arrived. This was my first experience with Mexican hospitality, as airport staff took us to customs to gather our luggage and then out of the airport to our fully adapted van that was waiting for us.
Our ride was booked through Cancun Accessible, who not only provide transportation to and from the airport, but also do private tours and medical equipment rental. After almost an hour's ride we had arrived at the Barceló Caribe resort.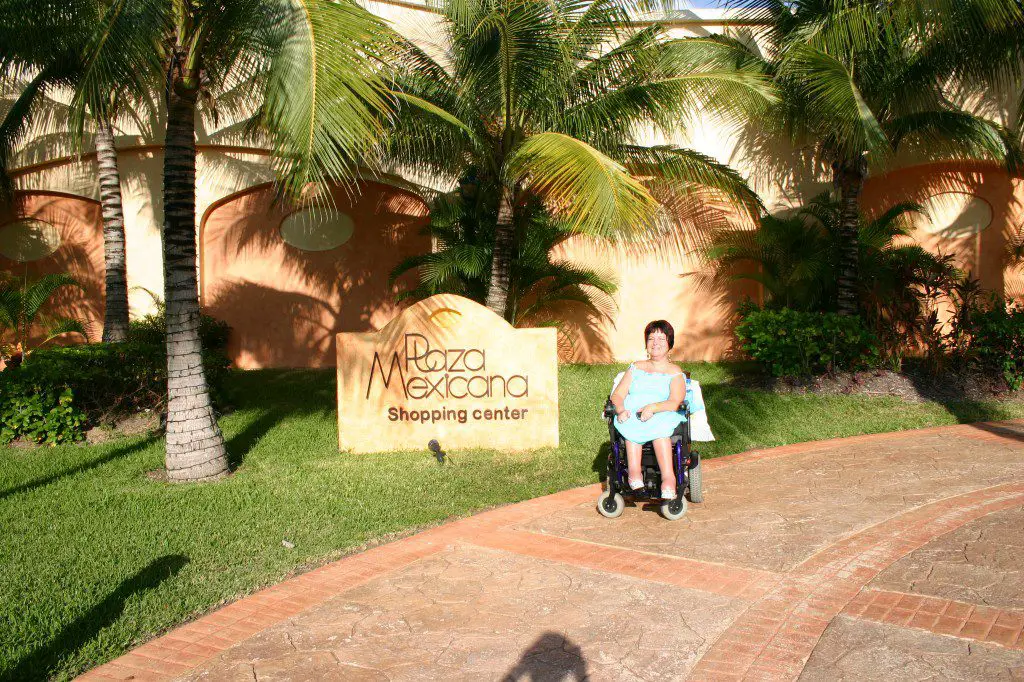 Welcome to paradise
Upon our arrival we were quickly checked in to our room. The room was very spacious and had an excellent bathroom with a roll-in shower. We were on the ground floor so we also had a small patio which I could easily wheel onto.
With the exception of the spa that had stairs to get in, the rest of the resort was completely accessible. It was very large and consisted of three buildings, which had paved sidewalks all the way around. However, it was difficult accessing the beach with my chair as I would get stuck in the sand.
There was plenty to do at the Resort, including theatre shows on every night. On my first day I discovered that there was a full shopping centre in the resort. Being a shopaholic, that was a dream come true!
The staff was incredibly friendly and they quickly learned what I liked to drink and always remembered to bring a straw. We never went hungry and the food was delicious.
Being on vacation and not eating properly and consuming too much tequila, I came down with a bit of a sore throat. Gladly, the resort had a medical facility and a pharmacy on site. The care was excellent, albeit a little bit expensive, but thankfully I have health insurance through work.
The absolute best part of our trip was the people that we met. The lobby bar, where we spent our evenings, was always very busy. We had the opportunity to meet people from all over the world, including a lady from France who also has Spinal Muscular Atrophy. It was great to share our travelling stories.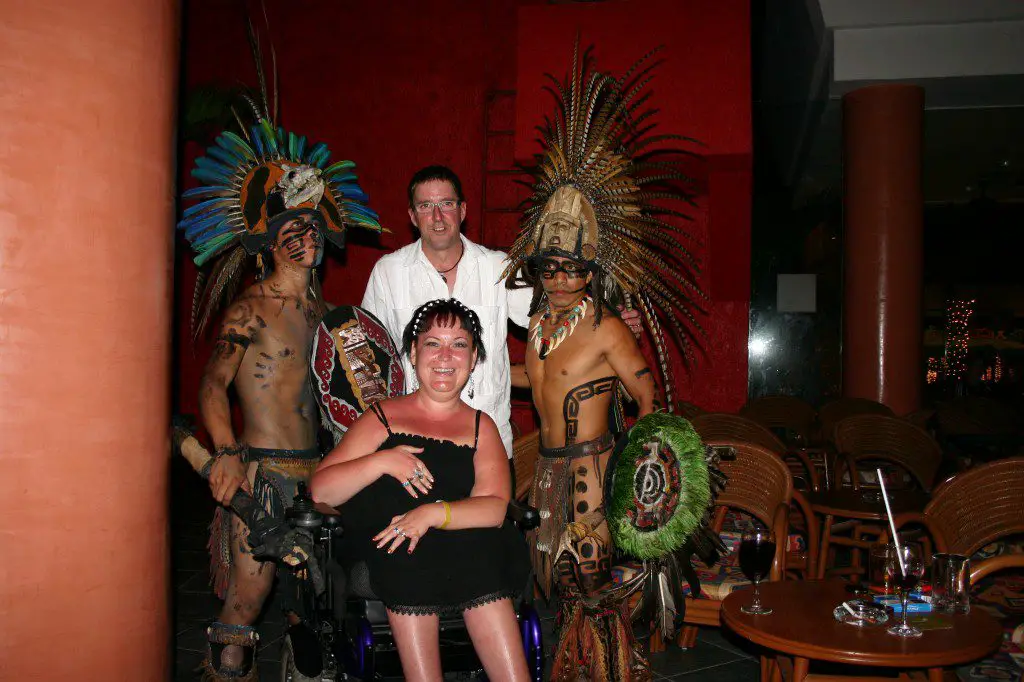 Despedida Mexico
Our wonderful week in Mexico went by way too quickly. We left with new friends and a full suitcase from all of my shopping. The van from Cancun Accessible returned us to the airport in plenty of time. We had over three hours to spend at the airport, as we had checked in early to ensure that I got the seat that I require in the airplane.
This gave us an opportunity to explore the Cancun airport, which has an abundance of shopping and dining options. It is also fully wheelchair accessible and has a private family washroom.
We enjoyed our trip to Mexico so much that we went back the following year and this Christmas just gone!
By Laurie Young
Check out…
• G'day to accessible New Zealand: part 1.
• Greek Islands: sun and stony beaches.
• Accessible New York City.
Recently been on holiday and would like to share your experience with Disability Horizons' readers? Get in touch by emailing us at editor@disabilityhorizons.com, tweeting us at @DHorizons or messaging us on Facebook.