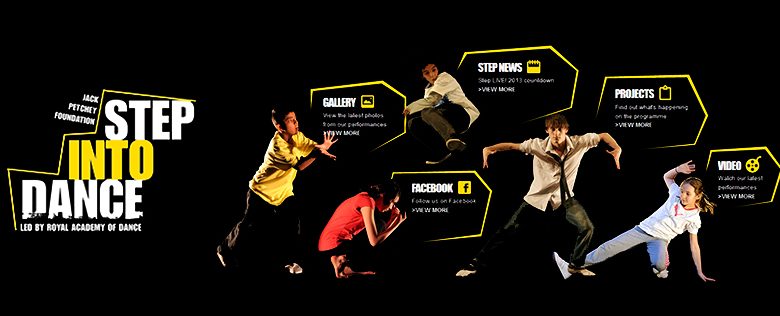 Disabilities are not a barrier to dance or working with a variety of people – as the Jack Petchey Foundation mantra goes: if you think you can, you can! Here, Gemma Coldicott (from Step into Dance) tells us all about how dance can bring people together.
Step into Dance is the largest community dance programme in the UK, providing free, quality dance teaching to students of all abilities aged 11 to 18 years old. Operating in 200 schools throughout London and Essex, some 6,000 students are taking part in the 2012/2013 programme, of which 1,137 have a disability. The programme is a partnership between the Jack Petchey Foundation and the Royal Academy of Dance.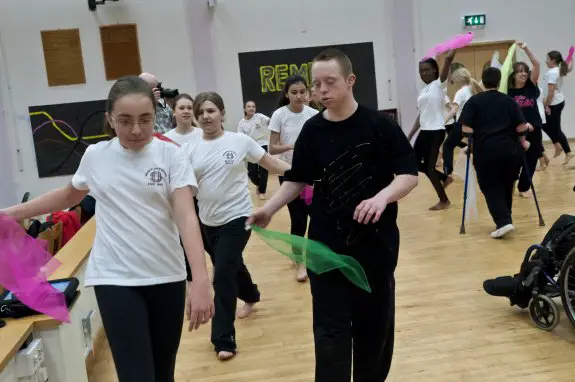 Last month, students from Marjorie McClure Special School and mainstream Bromley High School came together to dance through the Step into Dance programme. The event was instigated by myself, the Inclusive Dance Development Officer for Step into Dance, as I have a firm belief that everyone should have the chance to dance together.
One of the students, 17-year-old Josh who has cerebral palsy, was very apprehensive, especially about leading a workshop with participants from a mainstream school. But he needn't have worried as they understood him perfectly. He commented:
I gained confidence, demonstrated the dance moves to the students clearly, which they copied brilliantly. Out of everything we did, I liked leading the most and I would like to do it again. We even taught the Bromley students some Makaton
He feels that this sort of positive interaction will help him make new friends in a mainstream school, something he would very much like to do. I am really proud of the students' achievements; Bromley High welcomed us and future collaborations are being discussed.
The inclusive policy of the Step into Dance programme has been active for 6 years now and is clearly baring fruit. As Sue Goodman, the programme's artistic director says:
Our special needs students have always participated in all our events, including our celebratory Step LIVE!, which this year will be on Sadler's Wells main stage on Sunday July 14. They so much enjoy being part of something with other teenagers and the curtain call is always a real highlight.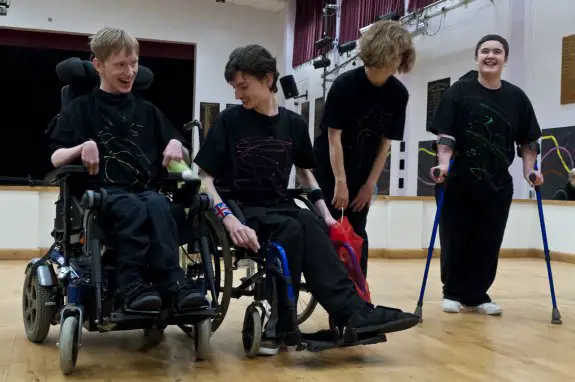 This sharing of common experiences results in a positive learning process between special needs and mainstream dancers. Mainstream student Gemma comments:
Differences and barriers disappear once the music starts and everyone gets moving. Everyone gains from integrated work. When mainstream young people are faced with the enthusiasm, joy and energy from those with disabilities, they lose their fears and anxieties. Both groups increased in confidence and self-assurance. Dance has once again worked its magic.
Step into Dance will be rolling out integrated leadership projects across the 53 special schools currently on the programme, in the coming academic year.
Whether a teacher or student, if you would like to get the Step into Dance progamme into your school, contact Gemma Coldicott via email or call 07887 78136.
By Gemma Coldicott
Check out…
Get in touch by messaging us on Facebook, tweeting us @DHorizons, emailing us at editor@disabilityhorizons.com or leaving your comments below.