Every week, we'll be posting a selection of holiday rentals that have been posted to our new listing service, Accomable. So if you're looking for that perfect place to get away and have a break, take a look at some of these…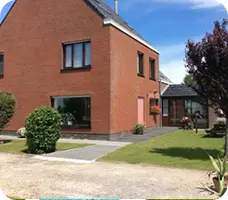 An oasis of greenery and tranquility experience in Flemish fields
In 't Lappersfort for eight people you find a complete, beautiful and clean house with a Flemish accent to the interior.
Everything needed for daily comfort is present and the ground floor is accessible for people with disabilities, the house received 3 stars. This house has a beautifully tended garden with garden furniture and a barbecue.
The host will welcome you and is also a nurse, if you need medical help, she can provide this for you.
—————————————————————————————————————————————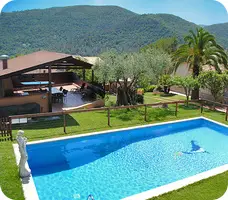 Villa with amazing mountain views with private pool
The house has got a capacity from 6 up to 12 people. It's a spacious house with four bedrooms (one is adapted for handicapped people), three bathrooms, a fully equipped kitchen (dishwasher, microwave, coffee machine, juicer, toaster…), a large living room – dining room with TV, TV satellite, DVD, radio-CD, air conditioning, fireplace, internet access…
—————————————————————————————————————————————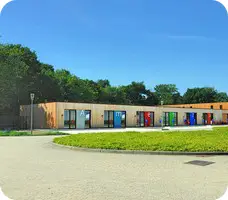 CASA AMETZA: 6 brand new accessible apartments with 2 bedrooms
We offer 6 different apartments, all accessible for people in a wheelchair. Furthermore, we have given attention to the needs of people with visual and sensory disabilities. Each apartment has its own kitchen, dining room, living room, two bedrooms (for 2 or 4 persons) and a bathroom. The apartments have a surface of 70m² and a private terrace of 20m². Behind the garden you can find a joint garden, the ideal place to meet your neighbours!
—————————————————————————————————————————————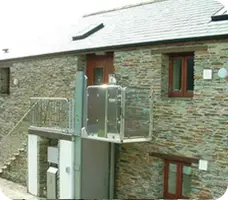 Two fully accessible studio apartments on a working farm in Cornwall
We have developed a large old barn into two self catering studio apartments which have been finished to a very high standard. These apartments have been specifically designed and built for people with any disabilities and their families or carers. They are fully compliant with the English Tourism Council's National Accessibility Scheme to top level standards.
Whether you're on your own for some peace and quiet, coming with carers or on holiday with your family you will always be welcome at a little bit of heaven.
—————————————————————————————————————————————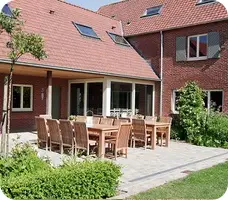 An oasis of peace and quiet 12km from Bruges
This old farm was complety renovated and equipped with modern facilities in 2008. The 350m² large farm numbers 7 bedrooms and can accomadate up to 18 people. Respect for the genuine atmosphere and a careful choice of colours and materials will ensure a perfect stay in this cosy country home. The nicely laid garden with grassland, the open view of the fields and meadows, and the rural character create an oasis of peace and quiet.
—————————————————————————————————————————————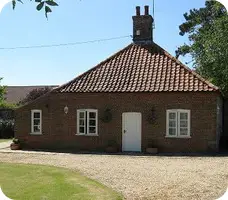 Two bedroom cosy accessible cottage, Norfolk
Stable cottage is a level access property which sits in it's own private walled garden. It has 2 bedrooms, 1 twin room and 1 double. Both have ensuite roll in shower room with toilet and wash basin. It has a cosy, traditional layout so may not be suited to those with large electric wheelchairs. The sitting room is complete with TV and DVD player. The kitchen is joined to the dining area and has a low level hob unit and some low level units integrated with normal height work surfaces. There is also a fridge and microwave. There is a washing machine/tumble drier in the cottage and it is fully centrally heated.
—————————————————————————————————————————————
By Disability Horizons/Accomable
If you'd like to post a property, you can do this for free at Accomable.com.