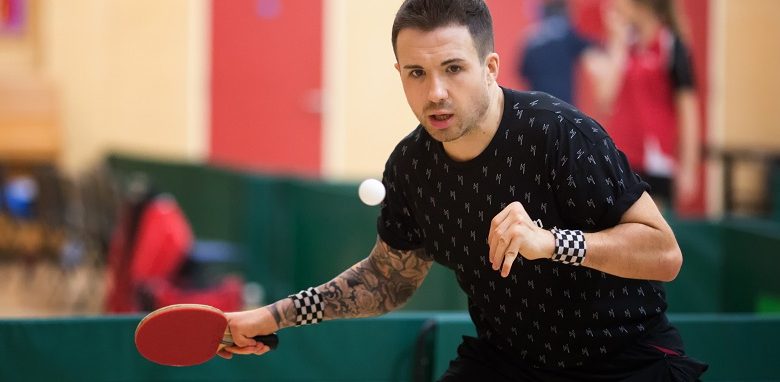 Wellbeing & Fitness
Rio 2016 Paralympics: table tennis Paralympian Will Bayley in the spotlight
To celebrate the Rio 2016 Paralympics we have been interviewing Paralympians set to compete for Team GB in the 2016 games in Rio Brazil. This week we talk to Paralympic table tennis star Will Bayley, to find out about his passion for the sport.
Sport: World's No. 1 in Paralympic table tennis, class C7
Time competing: 2004-present. Will's first Paralympic Games were in Beijing 2008
Biggest achievement to date: Winning the World Championship in 2014 in China
Time spent on training: 6 hours per day
Ambition:  To keep playing tennis as long as I can and win the Gold medal in Rio2016.
William Bayley was born on 17th January 1988 in Royal Tunbridge Wells, Kent, England. He has arthrogryposis – Greek for curved limbs – which affects all of his four limbs, but particularly his feet. Will also contracted non-Hodgkin lymphoma (a type of cancer) at the age of 7.
Will's disability means he is slower than others and his range of movement is impaired, in particular with regard to the use of his wrist. He also cannot walk for as long as others or as far. But despite this, today Will feels that his condition doesn't affect him very much.
During his childhood, Will spent much of his time in hospital for, among others, 12 operations. When he was treated at a young age for cancer his grandmother bought him a table tennis set to aid his rehabilitation. Will has been playing table tennis ever since.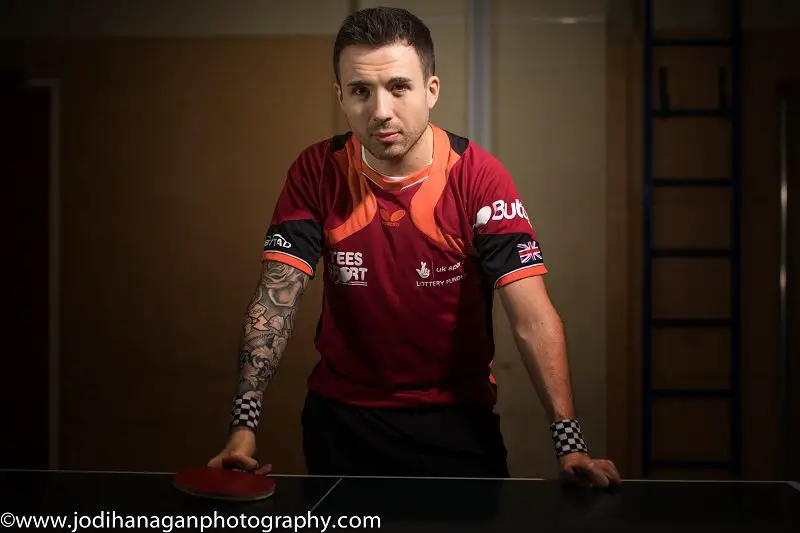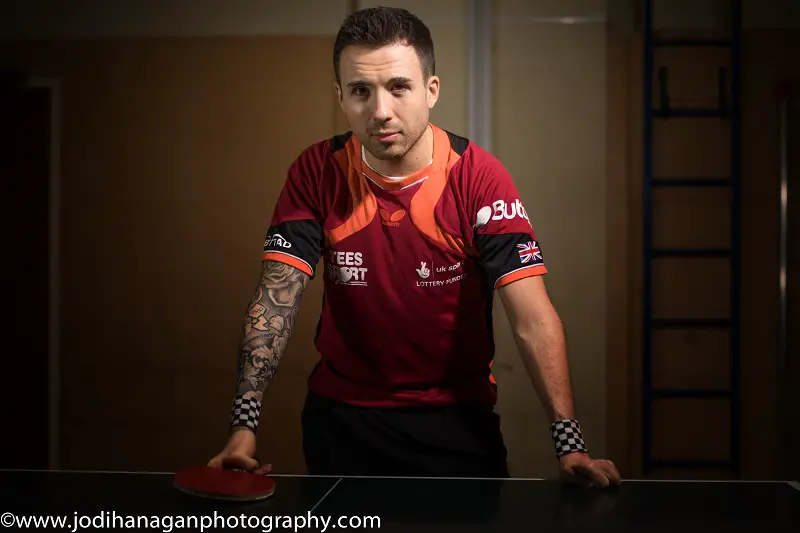 How did you go from playing table tennis for fun to competing at a professional level?
For years I did it for fun, as a hobby. But I got better and better and started winning games. It's then that I discovered that I not only like the game, but I like winning even more. And because of that, I trained even harder to get better and stronger and win even more.
What is the best thing about being a Paralympian?
The best thing is that I get to compete for Great Britain, that I get to represent my country. It gives me such a great sense of pride.
What is the downside of being a Paralympian/professional sportsman?
As an athlete, you don't see your family much. You miss important events, like weddings, because you are competing or at training camp. Everything revolves around your training schedule, so, your social life is very limited.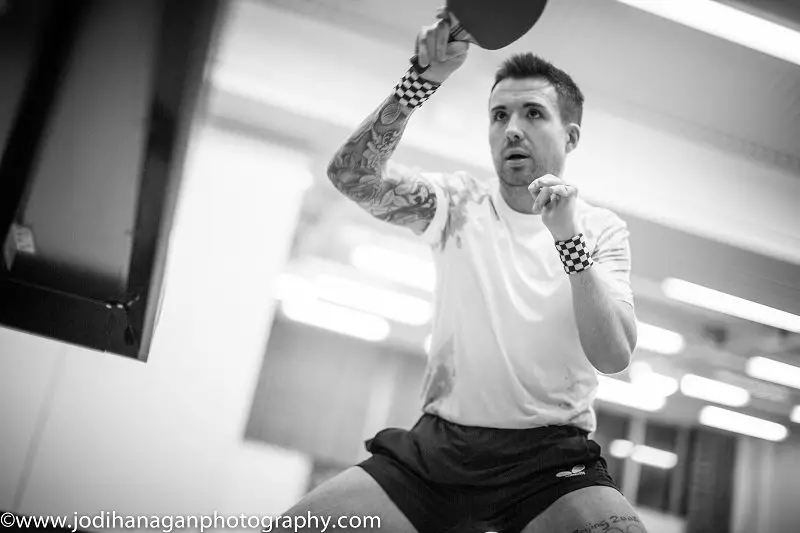 What disabilities is Paralympic table tennis right for?
Paralympic table tennis is a very accessible sport. It is one of the traditional Paralympic sports and one of the largest. People with a range of disabilities, in particular, cerebral palsy, can compete in it [there are 11 different classifications].
What are your tips for disabled people who want to start playing table tennis for fun?
I'd suggest going to a local club first and foremost. You can visit Table Tennis England's website to find somewhere near you. If you have already found a club you like and have started to play, just be patient. It is difficult at the beginning to get the hang of the game. You shouldn't give up too easily.
Do you think that Paralympic athletes can help to fight negative images of disabled people?
Certainly. You can inspire people and change their perception. As a sportsman, you show that you can be active and successful with a serious condition. People are sometimes surprised at what I can do.
I don't particularly aim for it, but people have said to me: "You inspired me. I know now what you can do with your impairments and if you can do it, I may be able to do a lot more than people expect, too."

Paralympic table tennis rules: what you need to know
Table tennis is a traditional Paralympic sport and has been included in the Paralympic Games since the inaugural Games in Rome in 1960. Standing players were included for the first time in 1976 in Toronto and athletes with a learning disability for the first time in 1980 in Arnhem, The Netherlands. Table tennis is the fourth largest Paralympic sport. It is played in over 50 countries.
Paralympic table tennis follows the laws set by the International Table Tennis Federation (ITTF). Each player aims to hit the ball over the net on to the opponent's half of the table and wins the point if they fail to return it successfully. Competitions consist of five sets or rounds followed by knockout stages. A set is won by the first player who reaches 11 points with a two-point margin. The server changes every two points.
Para table tennis classifications: what does C7 mean?
Classifications serve to ensure that the game is fair and competitive: athletes with the same classification have a comparable level of functional ability relevant to the sport. Functional ability includes: reach, muscle strength, locomotive restrictions, balance and ability to grip the bat.
There are 11 different classifications in Paralympic table tennis: 1-5 for those competing in wheelchairs, 6-10 for those who play standing, and 11 for standing athletes with a learning disability. The lower the number in a subcategory the higher the level of impairment of the athlete is.
By Karen Mogendorff
You can follow Will Bayley on Twitter @WillBayleytt in the run-up to Rio 2016 and during the Paralympic Games. We too will be watching the games like a hawk, so follow us @DHorizons and on Facebook.
Check out…