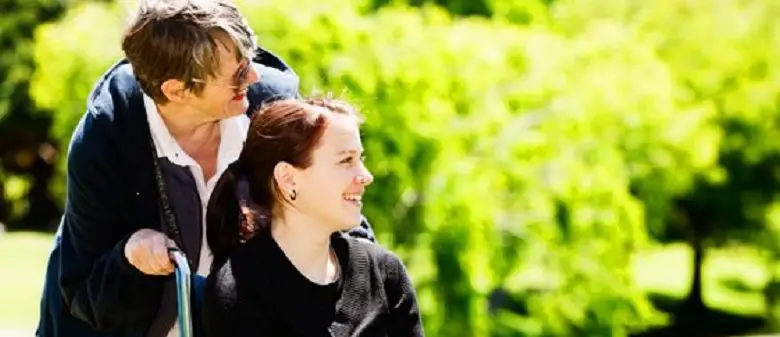 Lifestyle
Top 10 tips to finding the right personal assistant
We all want to be able to find reliable personal assistants that we can trust to help us live our lives as independently as possible. So to help you do that, we've asked HomeTouch, an online care service listing hundreds of vetted personal assistants, for the top 10 tips to finding the right personal assistant for you.
1. Know your needs
Before you start your search, it's a good idea to consider exactly what help would be most useful. What activities do you need support with? At what time of day do you struggle the most? Realistically, how many hours would you need assistance for? Would you like someone to come in for a short time or do they need to live in?
Armed with the answer to these questions, it's easier to find the person with the right combination of skills and experience to help you live in comfort and dignity.
2. Be honest and open
It's vital that you're completely honest about the level of assistance you need from a PA. Don't be embarrassed or worried about admitting to complex issues, such as incontinence or sometimes disruptive or difficult behaviour. It is only by being completely clear about the role's requirements that you can find a personal assistant that best suits your needs.
3. Be clear on your budget
It's important to calculate how much you and your family can afford, and to investigate any financial support that may be available. If you haven't already had a care needs assessment, then contact your local social services department to arrange one. You may be entitled to local authority support, or you could choose to use a personal budget or direct payment to access the care that you choose.
4. Make the right checks
There are some practical checks that you should always perform before employing someone. If you are hiring a personal assistant privately, from a personal ad or recommendation, then you will need to do these yourself. Here's what you should be checking:
What are their qualifications? There are a number of common care credentials as well nursing or NVQ qualifications. But remember that certificates aren't everything, there are many fantastic carers that have learned through experience.
Are they entitled to work in the UK? Try to make sure that any personal assistant you consider is to legally allowed to work in this country. Check their passports and any other documentation to prove they're either from the EEC or have a visa to work here.
Read the references. Hearing testimonials from previous employers is incredible valuable. So, as well as looking at written references, it's also sensible to dig a little deeper. Follow up with a phone call, so that you can be certain that there's nothing's been forged or hidden.
Police and criminal record checks. Remember, if you employ or even interview someone, you are putting yourself at potential risk. They are a stranger. Get a copy of the DBS (Disclosure and Barring Service) police and criminal record check before you allow anyone into your home.
At HomeTouch, all our personal assistants are vetted and have to pass a three-stage interview process.
5. Check experience and expertise
It's crucial that a personal assistant has the skills to attend to your specific needs. Consider what practical experience they have. Examine their background. Ideally they should have had a history of helping individuals with similar requirements to your own, this is particularly important if you have complex needs.
6. Accept testing times
The truth is, however perfect a person looks on paper, they may not be right for you in practice. It can just be a personality clash, or you may find that the way they work doesn't feel right for you. Think about running a trial session, so you can see how they react and respond to your needs, before committing to using them full-time. It's all about finding someone with whom you gel and feel comfortable.
7. Trust your instincts
You can tick the boxes and do the checks, but finding the right person is more of an art than a science. It's not all about the facts and figures, in the end you have to rely on your own instincts.
8. Have fair terms and conditions
Working as a personal assistant can be difficult and demanding, and all too often the conditions and pay are poor. Many personal assistants  are highly motivated and committed. But the truth is, if someone is treated and paid fairly, they will do a better job.
Hometouch is an introductory service that matches those in need with local, self-employed caregivers. This innovative new approach means that the personal assistants have a much better working environment. They have greater control over their schedule and work choices, as well as significantly better pay, typically over £12 an hour. This means that you have choice and control and that the personal assistant  is rewarded for a job well done.
9. Consider your responsibilities
When you hire a personal assistant privately, you automatically become their employer. This role brings with it legal and financial responsibilities.
You should provide a written employment contract specifying the tasks the required, their place of work, working hours and the details of their salary, proposed employment duration and holiday entitlement.
You will need to pay at least the National Living wage and deduct tax and National Insurance. You will also be responsible for statutory sick and holiday pay as well as providing employer's liability insurance and access to a pension. If this sounds intimidating then it might be better to consider a care service like HomeTouch.
10. Keep communicating
The best way to make sure you and your personal assistant are both satisfied is to keep the lines of communication open. Make sure you feed back the good stuff, as well as any problems, and listen to any concerns that they have about their role and the working environment. That way you can improve your relationship and get the very best out of your care time.
What is HomeTouch?
HomeTouch was founded by NHS dementia physician, Dr Jamie Wilson, to raise the standard of home-based care. HomeTouch provides choice, transparency and control to families looking for care at an affordable price whilst ensuring personal assistants earn a Living Wage.
People in need of hourly and live-in care can select their own personal assistant by searching on the HomeTouch website (www.myhometouch.com). They can also view videos of personal assistants and read reviews from previous clients.
Depending on your preferred approach, you can either message the personal assistant directly or speak to the HomeTouch team by phone before interviewing them to decide whether they are the right match.
HomeTouch is supported by leading healthcare organisations, such as BUPA and Guys and St Thomas' Charity, and is a Living Wage accredited employer.
By HomeTouch
Check out…
Get in touch by messaging us on Facebook, tweeting us @DHorizons, emailing us at editor@disabilityhorizons.com or leaving your comments below.