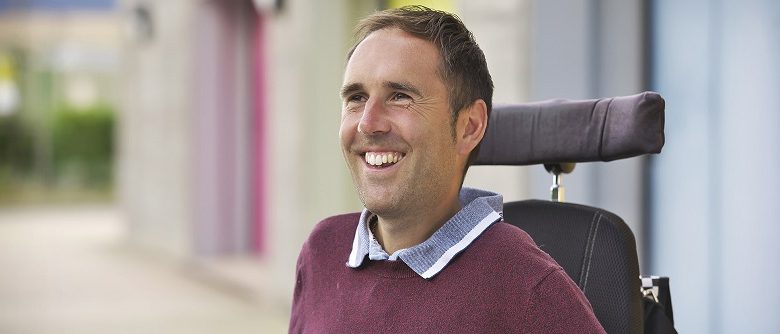 News
Martyn Sibley makes it into the Power 100 list 2019
Disability Horizons Co-founder Martyn Sibley has been recognised for the third year in a row in The Shaw Trust Power 100 list 2019.
The Shaw Trust Power 100 is an annual publication containing the 100 most influential disabled people in the UK. It celebrates the achievements of disabled people in arts, media, sport, business and politics.
Martyn attended the event at the House of Lords on Tuesday the 8th of October.
His successes recognised include his disability travel blog, keynote speaking, social change coaching and launching Disability Horizons.
Martyn said: "One of the most important things for inclusion is an optimistic and capable next generation. How better to nurture the next change-makers than by showcasing disabled role models."
Top 10 of the Power 100 list 2019
This year's top 10 influential disabled people are:
1. Baroness Jane Campbell – Equal rights activist
2. Kush Kanodia – Social Entrepreneur
3. Lee Ridley – Comedian
4. Andrew Bright – Head of Development, Thera Trust
5. Caroline Casey – Social Entrepreneur, Valuable 500
6. Dr Gregory Burke – Founder of AccessAble
7. Jane Hatton – Founder of Evenbreak
8. Justin Levene – Activist and Wheelchair Athlete
9. Lucy Watts – Health Advocate and Activist
10. Paul Smyth – Barclays' Head of Digital Accessibility
Other well known disabled people to be on the list include Sophie Morgan, Frank Gardener OBE, Ellie Robinson MBE, Emily White, Baroness Tanni Grey-Thompson, Anne Hegerty, Ade Adepitan, Warwick Davis and Mik Scarlet.
In addition, many disabled bloggers and vloggers were also recognised including Carrie-Ann Lightley, Heather Lacey, Chloe Tear, Holly Tuke, Kat Pemberton and Kerry Thompson.
To see the full Power 100 list 2019, visit The Shaw Trust website.
By Emma Purcell
More on Disability Horizons…