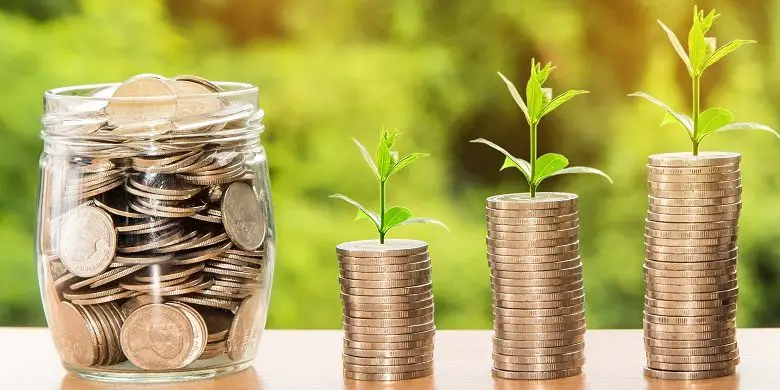 Lifestyle
Top tips for finding disability benefits, grants and funding
Being disabled can account for extra living costs connected with purchasing equipment, limited travel options or needing to keep the heating on for longer than other people do. Fortunately, funding and grants are available for eligible disabled people. Here, Able Magazine takes you through the ways in which you can help boost your finances.
Extra costs if you're disabled
There's no question that disability is more expensive than people realise. Added to that, many disabled people either cannot work or struggle to find suitable employment. With both combined. it becomes clear that many will have problems making ends meet.
Disability charity, Scope, put together the Extra Costs Commission (published 2016), an independent inquiry into the extra costs faced by disabled people and their families.
The final report highlighted that being disabled can add hundreds of pounds to household outgoings.
Another charity, Contact a Family, conducted similar research with its Counting the Costs survey. It discovered that 25% of the 3,500 parents who took part said that every month they face £300 or more in extra costs relating to their child's disability or health condition.
Look at your disability benefit entitlement
The first port of call is to establish what benefits and local authority support you might be entitled to. The fact is that there are plenty of disabled people that don't know what the full range of benefits are and what they're eligible for.
The good news is that it costs nothing but a little time to make sure you're not missing out on something you might have a perfect right to claim.
It's also worth mentioning that if you are considering applying for further grants or funding from a charitable organisation (more on this below), they will undoubtedly expect you to have fully explored these options first.
A number of organisations offer benefit calculators that are easy to find online. Or you could speak with somebody at the Citizen's Advice Bureau, for example, if it would help you to understand how it all works.
A tip to keep in mind, particularly if searching for yourself online, is that where you live in the UK may determine what's available to you.
Arguably, benefits don't go far enough to support people who through no fault of their own, find themselves struggling financially because, in part, of their disability. This is where charity grants and funds could help to plug the gap in some way.
Consider charity grants and funds
Before we get too deep into the detail, let's shuffle the elephant in the room out of sight. As already mentioned, most charities will expect you to have explored your eligibility for state benefits, local authority support and other help you are legally entitled to before approaching them.
If you've done that and you still require further support, you should feel free to apply for charitable support.
We'd suggest you start by asking any charities you're signed up to or know about what options they have available. You could also look in local papers and on notice boards to see if there is anything near you.
The internet is, of course, an ever-expanding resource, particularly if you're looking for something specific, such as a charity geared to your disability or helping with a specific type of funding. It's also worth searching 'disability grants' online to see what is available.
Find specialist disability support
Charitable organisations are often quite specific about the people they help. For instance, as you might expect, the Cystic Fibrosis Trust angles its support entirely towards people with Cystic Fibrosis.
This is because they have a genuine understanding of the condition they cover. It means that, when approached, they can often provide support that is valuable in different ways. This could include local contacts to networks it works with as well as advice based on real-life experience and expertise.
It's also worth noting that lots of specific organisations only meet monthly or quarterly to review applications for annual grants, so applications may take time. You may also need to provide a statement from a healthcare professional to support your application.
Explore the range of support charities offers
If you didn't already know that charitable grants and other support is available to you, there's a good chance that you won't realise that such funding is available to suit a variety of needs.
Not only are there charitable organisations that will help you to fund large mobility equipment purchases, but also other expenses, such as replacement white goods and even holidays and respite care.
Revitalise is a well-known national charity that has been providing respite care in a holiday setting for disabled people and carers for more than 50 years. It currently runs three-holiday centres in Chigwell in Essex, Southampton and Southport, providing nearly 5,000 breaks each year.
Similarly, the Family Holiday Association provides breaks for families struggling with issues, including disability. The charity was founded on the belief that holidays are a lifeline, not a luxury.
Often when it comes to other financial support outside of the obvious, it needs to be directly related to helping your condition.
For example, lots of people require their medicine to be kept refrigerated. So, if your fridge looks as if it's about to pack-in, they may be able to help you in purchasing a new one, up to a certain value.
The reasoning behind this would be that although your fridge doesn't directly help or relate to your disability, it's vital in the preservation of your drugs, which are a necessity. Keep this in mind when making applications so that you're clear on why the help is needed for your disability.
Check whether there is support for disabled professionals
Disability can affect anyone and you'll also find that bodies, such as trades unions or organisations, formed to support ex-colleagues can also help.
It may take a bit of homework to find these benevolent funds, or you could contact the national charity, Turn2us. It helps people in financial need gain access to welfare benefits, charitable grants and other financial help – online, by phone and face-to-face through partner organisations. Its knowledge is encyclopaedic!
See if there is help to complete applications
Naturally, charitable support is angled to those people that need it most. You should, therefore, expect to provide evidence outlining your financial position – especially if you are claiming to fund based on low income.
Items such as photocopies of utility bills and recent bank statements are usually required. The forms can be quite daunting and can take a while to fill in.
The organisation you're applying to might be able to provide help for you to fill in the forms correctly. It's a good idea to keep financial evidence in order, ready for these processes.
It's definitely worth contacting experts to establish which organisations may be able to help you. Healthcare professionals can also be plugged into what's available to you and are worth chatting with. Indeed, many doctor's surgeries and hospitals have staff that specialise in arranging support.
Disability can lead to other financial issues, such as debt or fuel poverty. For broader financial advice, visit the Money Advice Service website.
By Able Magazine