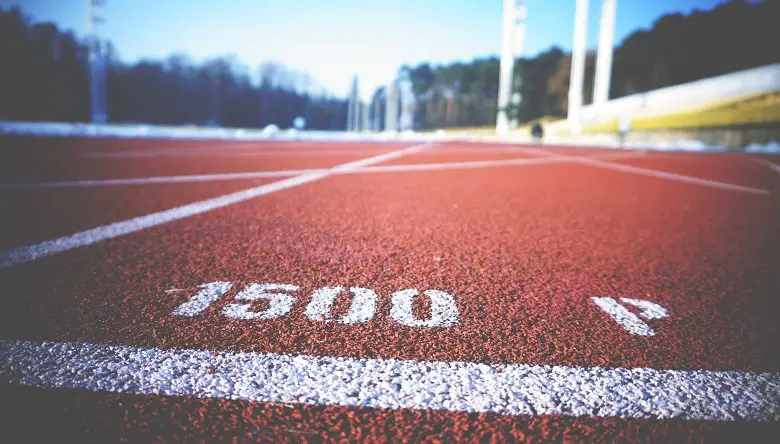 Para-athlete Victoria Baskett, who has a club foot, classified as a T44 para-athlete more than two years ago. But, despite being an athlete, keeping fit and training isn't easy, even for her. She explains the 5 ways in which you can keep fit, even in your busy day-to-day life and with certain limitations.
Keeping fit as an adult can be difficult. Finding the time to exercise amongst day-to-day responsibilities is increasingly difficult, especially when a disability makes things even harder.
I am a PhD student with club foot (Talipes Cavus, to be specific) training as a para sprinter and I understand the struggle.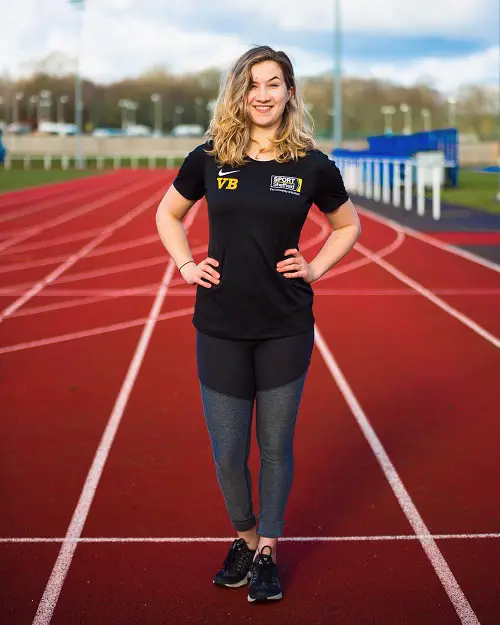 Though being a student allows for more flexibility with my time, I find myself challenged every day by my disability. I often have to adapt training sessions on the spot (or drop them entirely) to be able to continue to train in general.
Increased demand on my foot to do well in the sport has its consequences. I enter each session with an awareness of how it may affect future training sessions during the week.
However, I also don't let my disability stop me from doing what I love – running fast! In fact, exercise is the one thing that I will absolutely make time for, simply adapting my sessions should I feel discomfort in the foot.
In my opinion, exercise shouldn't be seen as a chore and can be an opportunity to meet new people, socialise, and forget about those responsibilities for a while.
If you're looking to get started with a new sport or want to improve your fitness, here are a few tips to help you along the way.
1. Fitness doesn't just mean going to the gym.
These days social media has us thinking that in order to be fit and healthy we need to hit the gym in the latest leisurewear. But that simply isn't true.
Taking up a sport and joining a sports club is a great way to get fit, meet new people, and learn a new skill. There are lots of websites that list sports clubs in your local area, including disability-specific sports, such as wheelchair basketball or blind football.
But don't be put off by clubs that seemingly don't offer specific alternatives. Many sports can be adapted for those with disabilities. Simply get in touch with the club to check, even if nothing is mentioned on their site. Chances are, alternatives can be made and they'd be more than happy to have a new member.
If you want to compete as a para-athlete, it's worth keeping in mind that you usually need to have been participating in a sport (regardless of whether you've been training with other paras) for a few months in order to be eligible for classification.
2. Don't be intimidated by professionals – they all started somewhere!
Starting a new sport or fitness regime can be scary, not least because of the potential for experienced or fitter people turning up and making us feel inferior. But, remember, everybody (even that super-fit guy with the six-pack) started somewhere.
It's easier said than done, but don't be intimidated by your peers, take inspiration from them and believe in yourself. Trust in the process.
It's not quick and it's not easy, but if you find the right sport or regime you'll forget about everyone around you and look forward to turning up for more than just fitness.
You'll know when you've found the right sport for you because you'll miss it after a week away!
3. Don't use your disability is not an excuse but know when to stop
Having a disability may limit you in some ways, but it shouldn't be a reason for you to not do anything. In fact, if anything, it should be the reason for you to see what you're capable of! There are always ways to do things if you come at it from a different angle.
However, remember that only you know your body and if it tells you to stop, then stop. If you push yourself that bit too far today, you might not be able to train tomorrow. Knowing when to stop is as important as knowing when to motivate yourself to try.
4. Believe in yourself – mindset is 80% of the work
If you go into a sport thinking, "I'm going to be rubbish at this," chances are you've lost half the battle already.
A positive mindset can make a huge difference to what you can achieve. Believe in yourself and you can do anything. After all, the only person stopping you is you! So what're you waiting for? You got this.
5. Have a healthy diet to help with more than just your fitness
I know, I know. You're tired of hearing about 5-a-day, calories limits and juice cleanses blah blah blah. But there really is truth in the saying 'abs are made in the kitchen'.
I strongly believe that sport should be about more than just your appearance. To me, it is about pushing yourself to your limits and utilising that awesome body of yours to see what you *can* do, rather than what you can't.
But a healthy diet can really help you get the best out of life – and yourself! Healthy diets don't have to be carrot sticks and protein shakes. In fact, you can still have that spag bol on a Friday night and feel guilt-free!
Because a healthy diet is more about consuming things in moderation and making small changes, such as using wholemeal bread rather than white or swapping a chocolate bar for a banana.
This, alongside sport or exercise, will make a massive difference to your life. I promise you will feel better for it physically and mentally.
All-round Healthy lifestyles are found in small habits and that doesn't just mean swapping chocolate for fruit. It can be about skipping the bus on the way to work or starting a new sport!
Don't be afraid of trying something new to save your ego, give a sport a go and see how much better you feel for it.
By Victoria Baskett
More on Disability Horizons…