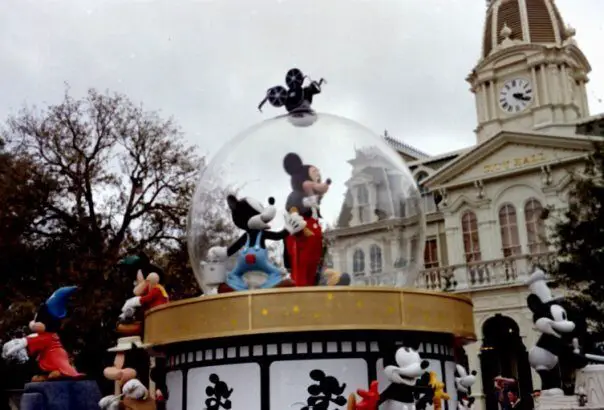 A lawsuit has been made against Disney Parks over disability access violations, which has stopped people with autism and learning disabilities having front-of-line status as part of its disability policies.
The lawsuit against Disney Parks
The lawsuit was initially filed more than five years ago by Donna Lorman, who has a 27- year-old son with autism and is the president of the Autism Society of Greater Orlando.
She claims that Disney violated the Americans with Disabilities Act when changing its disability policies in 2013 to no longer allow people with autism and other neurological conditions to go to the front of the line for rides and other attractions.
There were more than 20 other people on the lawsuit, but the suits were separated and Donna's case is the first to go to trial.
The case first went to trial in 2016 and the outcome went in Disney's favour, but an appeal process has led to this recent trial.
If the case is successful, Donna is not seeking financial compensation but changes to Disney's disability policies.
The trial began on Tuesday 18th February at federal court in Orlando, Florida and lasted three days.
U.S. District Court Judge Anne Conway, who oversaw the three-day bench trial, didn't immediately make a decision in the case. Both sides have 30 days to file briefs since the attorneys did not give closing arguments.
Disney's Disability Access Service Card
With Disney's current accessibility facilities, disabled people can receive a Disability Access Service Card, which allows visitors to reserve a ride at a later time, similar to a FastPass. The card is designed for people who have trouble waiting in lines because of their disabilities.
However, claimants, including Donna, have raised concerns that some people with autism rely on routine and consistency, and waiting for reserved ride times can throw them off schedule and cause distress.
Speaking in court, Donna explained how on a visit to Disney World in 2013, the Jungle Cruise attraction posted a 40 minute wait time. Her son froze and blocked the line. Donna was worried he was going to have a meltdown due to the fact he has the developmental capacity of a child.
Disney representatives have expressed the changes were made in response to reports of fraud, including visitors who hired people with disabilities to jump the lines.
In a statement, a Disney spokesperson said: "Disney Parks have an unwavering commitment to providing an inclusive and accessible environment for all our guests."
The Magic Kingdom "not so magical" for disabled guests
As well as people with learning disabilities having difficulties accessing the Disney Parks, many wheelchair users have also expressed their disappointments of poor access at The Magic Kingdom.
Simon Sansome, journalist and disability activist, shared a blog post on his page Ability Accessdescribing about how he visited the park and discovered there were many limitations for wheelchair users accessing rides and attractions.
According to Simon, Disney charges $30 a day to rent a mobility scooter when private hires only cost $10 a day. In addition, on every ride, wheelchair users have to transfer into a company wheelchair, which is said to have caused pain and discomfort for Simon and other disabled visitors.
On another occasion, Simon went to visit Tom Sawyer Island, to discover there was access to the boat but no wheelchair access on the island.
Simon said: "Let's not kid ourselves, Disney is a money-making machine, and the Magic Kingdom is stunning to walk around or in my case roll around.
The size, the layout, the structure, it is very impressive for children and adults alike. But the main problem is not everywhere is disabled friendly, leaving people like myself asking for a refund after being disappointed I could not do the same activities as everyone else, even though we paid the same price."  
Have you visited a Disney Park and experienced accessibility issues because of your disability? Share your stories in the comments box or on Facebook and Twitter.
By Emma Purcell
More on Disability Horizons…