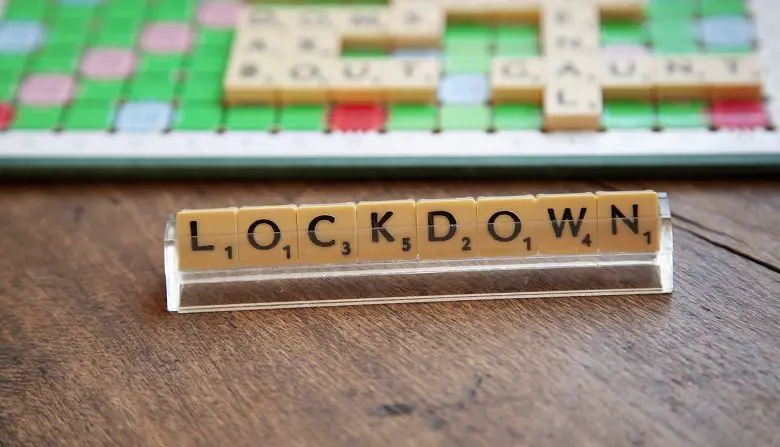 The lockdown is hard for all of us. But for some disabled people, it's proving even harder. To make life that little bit easier for you, we've put together a list of 8 disability living aids and products that will help you relax and enjoy leisure time, as well as complete day-to-day tasks, allowing you to remove some stresses.
All products are available on the Disability Horizons Shop. Prices include VAT and some are VAT exempt for applicable conditions.
1. Grip Tape – £19.95
Issues with strength and dexterity can make holding a whole range of items tricky, risking them slipping from your hand whilst in use – an added frustration you don't need right now. The Cat Tongue Grip Tape solves this.
Self-adhesive and non-abrasive, it can be attached to almost any surface or item. It makes objects, including remote controls, mobile phones and cups, immediately grippable and non-slip, while still comfortable.
Currently only available in the UK via our shop, it's latex-free and can be washed.
Right now we have a special offer of two rolls for £35. Find out more about the Grip Tape, including watching a video to see it in action, on the Disability Horizons Shop.
2. Peta Easi-Grip push-down scissors – £9.25
These push-down scissors, which can be easily used on a table or other stable surface, are perfect for daily tasks around the home, such as opening parcels delivered, as well as any new crafts or hobbies you've taken up during the lockdown.
The large t-shaped handle enables you to use your palm, fingers or fist to gently push-down when cutting paper, card or packaging materials. They're ideal if you have arthritis, tremors, poor fine motor skills, or another similar condition affecting your hands.
They also come with a blade guard and handy zip-case for safe storage with other accessories required at easy-reach.
Buy the Peta Easi-Grip scissors on the Disability Horizons Shop now.
3. S'up Spoon – £9 to £26.40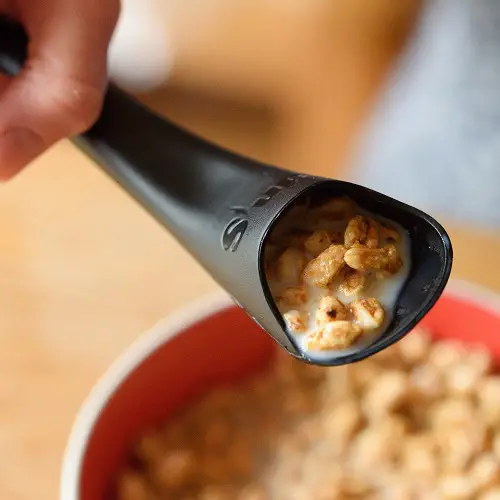 The ergonomic, easy-grip S'up Spoon makes eating anything, from cereal to soup, easier and mess-free, particularly if you have shaky hands.
Traditional spoons require a steady hand and the use your teeth and lips to take food into your mouth. With the S'up Spoon, food can simply be tipped into your mouth. Its clever internal channel also stops food from spilling out over the edge.
The S'up Spoon weights 25g, and the smaller version, S'up Mini, is available for children and those who find dessert spoons too large.
Head to the Disability Horizons Shop to buy the standard S'up Spoon for £15 and S'up Mini for £9. You can also buy two of the standards sizes for £26.40, or one of each size for £21.60.
4. Trabasack Curve Connect lap tray – £44.95
The Trabasack Curve Connect is a wheelchair lap tray and bag in one. It provides a sturdy and steady flat surface, ideal for working from anywhere around your home – something many of us are having to adapt to – or enjoying some leisure time.
Its unique surface is velcro-receptive, which means that everything remains in place, including laptops, tablets, gaming handsets, books, toys, crafting materials and much more. In addition, its removable bean bag insert can be used to help prop up items at the right angle.
The ergonomic padded shape provides a snug and comfy fit around your waist too. Each Trabsack lap tray bag comes in two colour trims and is made from hardwearing, durable fabrics that are both machine washable and shower-proof.
As well as the Curve Connect lap tray, Trabasack also has a whole range of unique wheelchair trays that can also be carried as a bag.
Find out more about the family behind the Trabasack designs in our interview, and head to the shop to buy one. 
5. Knork knife and fork in one – £10.95
Remove the need to struggle with cutting up your dinner by using Knork, is an innovative knife and fork in one. It's ideal for use on a multitude of foods and if you dexterity issues or other disabilities.
Its bevelled edge along one side allows you to use it as a knife by applying a rocking motion. Although it can cut through any food, it isn't as sharp as a standard knife so cannot cut the inside of your mouth when used as a fork.
The Knork is also ideal if you only have one hand available for eating as it totally removes the need for two pieces of cutlery. The symmetrical design also means it can be used in either the left or right hand.
You can either buy the Knork knife and fork in one on its own, or within sets of Knork cutlery.
6. Heated lavender eye mask – £20
Sleep is always important, but right now it's key to helping maintain your mental and physical health while in lockdown.
Filled with natural wheat and lavender grains, this eye masks block out the light and delivers the heavenly and relaxing scent of lavender.
It can also be heated for added relaxation, or cooled in the freezer to relieve the pain of tired or dry eyes.
It has a satin trim, velvet elastic headband and luxury velvet lining, making it soft to the touch for added comfort.
The eye mask comes in either marigold indigo or golden lily – visit the Disability Horizons Shop to buy this heated eye mask.
7. Covid-19 social distancing sign – £1.20 – £2.10
This simple yet light-hearted sign from Stickman Communications will help to remind people to respect the 2m social distancing rule when visiting you at home – particularly important if you're at risk from coronavirus.
We also have a 'poor immune system' sign, which clarifies to people why it's so important to keep their distance.
Stickman Communications, which sells signs, posters, books, notepads and more, was created by Hannah Ensor, who has hypermobility syndrome and Postural Tachycardia Syndrome.
Find out more about Hannah and Stickman Communications by reading our interview with her and head to our shop to buy the social distancing sign and poor immune system sign.
For when you're out and about, you could also buy our social distancing lanyards or shashes to remind people that they need to keep 2 metres away from you.
8. Personal protective equipment
The Covid-19 pandemic means that supplies of personal protective equipment (PPE) can be hard to come by.
But we've managed to source some PPE items for our shop, and all cheaper than they're available on Amazon.
This includes disposable aprons and masks, as well as 70% alcohol hand sanitiser too for £7.99 for a 500ml bottle, or £60 for 12 – down from £89.99.
Head to the Disability Horizons Shop now to buy hand sanitiser and disposable personal protective equipment, now on sale – and lip-reading face masks.
By Disability Horizons
More on Disability Horizons…