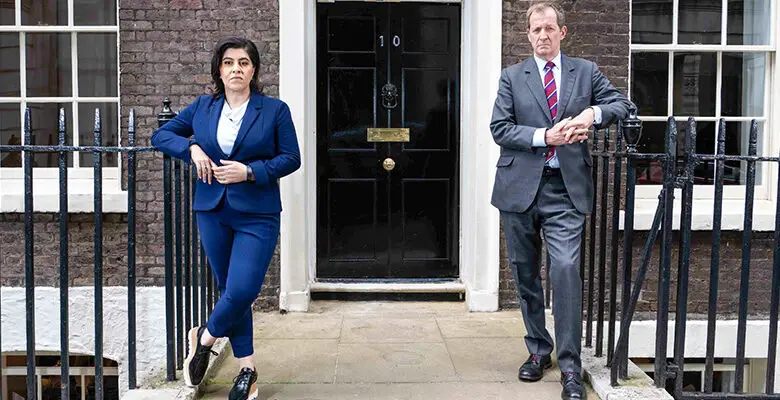 Make Me Prime Minister is a brand new Channel 4 series that is set to lift the lid on what it really takes to be Prime Minister. The alternative political show includes three candidates with hidden disabilities and health conditions.
Make Me Prime Minister summary
12 ambitious candidates with strong views from across the political spectrum will be put through their paces on the campaign trail in a raft of prime ministerial tasks set and adjudicated by political heavyweights Alastair Campbell and Baroness Sayeeda Warsi.
The candidates will need to persuade and convince former politicians, experienced journalists and most importantly the public, that they have the charisma, vision and political acumen to lead.
Across the series, the candidates will be whittled down until just one secures victory to be crowned Channel 4's Alternative Prime Minister.
Two of the country's former Prime Ministers will also appear in the six-part series. Tony Blair and David Cameron have both offered their own candid and personal advice on what it is like to be Prime Minister and advised the candidates taking part in the series.
Disabled candidates taking part in Make Me Prime Minister
Three of the 12 candidates taking part in Make Me Prime Minister identify themselves as having a disability and health condition. One of their political intentions is to support the disability community and improve wellbeing support.
Kelly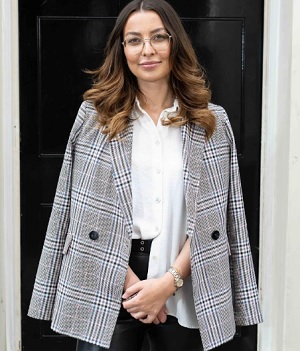 Kelly is a 25-year-old Equality and Diversity Inclusion Manager from Edinburgh. A former Miss Universe Great Britain 2020 finalist, she is passionate about disability rights, inclusion and equality after having been late diagnosed with autism and ADHD last year.
She has been campaigning for the Scottish National Party (SNP) since the age of 16, became an elected member of the Scottish Youth Parliament at 17 and in 2018, was selected to be Nicola Sturgeon's official support at the end-of-year celebration for Scotland's Year of Young People.
Kelly, a Unite 2030 policy intern turned leader, is returning to the UN this year for their Sustainable Development Camp and General Assembly. She has frequently taken part in protests, once shielding a polling station from Spanish police during the Catalonian independence referendum. She feels "the right to protest is necessary for democracy."
Her big Idea is to provide housing security for everyone and abolish homelessness with Housing First. Kelly would like to implement a 20-minute neighbourhood where everyone has a community within 20 minutes of their home.
Kelly said: "[I'm] very much to the left. I think we need to take a more proactive approach to wellbeing. One of the things I've noticed about Britain is that being miserable just has us all in a chokehold. Nobody does anything about it.
We don't have to live like this. We could choose something better. So I'd definitely go down a wellbeing route, but I would like it to be based on neurodivergent inclusion – it's a massive problem."
Natalie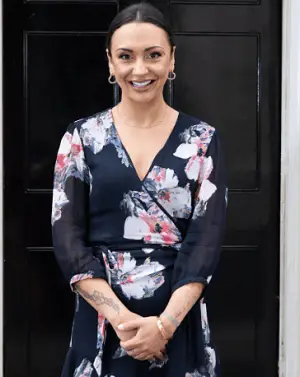 Natalie is a 36-year-old Medical Communications Director from Manchester. The healthcare professional, who has Type 1 diabetes, recently launched a clothing range in 2017 for people who wear insulin pumps or take daily injections.
If she was to become leader, Natalie would love to put "a cap on capitalism" as it would "solve not just economic problems, but problems of corruption, problems of careerists" adding "I would want to see my cabinet act with their heart and not their pocket."
Her big idea is to impose legislation to prevent multinational corporations from using debt-shifting practices to avoid paying taxes. With the money raised, she would propose spending this on improving community infrastructure and facilities.
Natalie also believes the national curriculum is outdated and needs refreshing to suit each child rather than a blanket approach. Hugely passionate about more support for the 'overwhelmed' NHS, she thinks schools should help by offering further mental health and wellbeing support to pupils.
Natalie said: "[I'm an] independent but left-leaning. We must never forget that it's the public who pays politicians' wages. If I were to buy a top from a shop, and I took it home and found that it was too small or exposed my chest or whatever, I would take it back for a refund, because it would not be fit for purpose.
The British taxpayer spends a huge chunk of their monthly income paying for politicians, and I would argue that the service they're providing is not fit for purpose."
Verity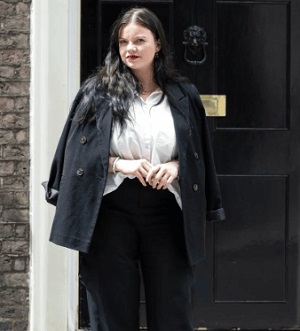 Verity is a Restaurant Supervisor from Brighton who is also a newly diagnosed Type 1 diabetic.
Growing up in a family that loved to debate politics, she is infuriated by the lack of female voices in politics and feels there "still isn't a platform for women to be heard." She is passionate about voting and encourages other women to vote in her local town.
Describing herself as adventurous, spontaneous and independent, Verity has previously campaigned at Black Lives Matter and equality and climate change protests.
She would like the series to show that "women are exactly the same and equal to men" and if she were leader, she wants to change the world, "but not in a power-hungry way."
Her big idea is to "Set The Bar" to ensure politics is about the people and ensure that Parliament has an equal percentage of all different communities within the UK.
Verity said: "I do identify with a certain political party, but I was brought up with the fact that your political view is your own. My political views don't define who I am.
I'm the type of person that, if someone says, "The fence is broken, can you get someone to fix it?" I'll go out of my way to prove that I can fix it myself, and I don't need to do that. If a man says I can't do something, whatever it is, I'll go out of my way to do it."
Other candidates on Make Me Prime Minister
Other candidates taking part include Jackie Weaver, a Chief Officer of the Cheshire Association of Local Councils who shot to virtual fame after angrily being told "you have no authority here!" during a heated Zoom meeting of Handforth Parish Council in December 2020.
She wants to boost local government by focusing funding away from central government and towards local government so that changes you care about can happen.
There is also Danny, an openly pansexual man whose father is legendary music producer and DJ Goldie. He aims to make all big government spending first put through a public assembly that decides whether it's a good use of the public purse.
Another candidate, Darius, would like to be the first British-Afghan refugee leader and is passionate about business, International Trade and attracting investment from overseas.
Plus, Diversity Consultant Rico wants to raise awareness of issues that impact the trans and nonbinary community, starting with access to the Gender Recognition Certificate.
Make Me Prime Minister starts Tuesday 27th September 2022 at 9:15pm on Channel 4 and you can catch up on All4.
By Emma Purcell 
More on Disability Horizons…