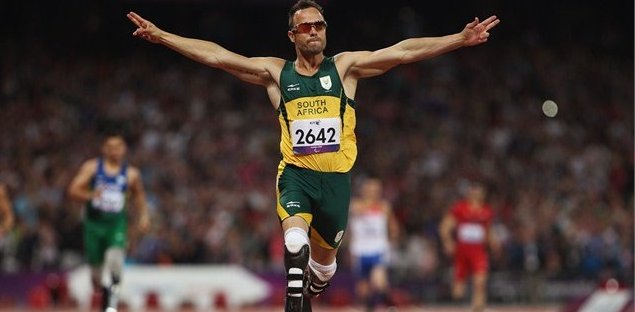 From the very best bits to what you've been talking about, we've got the Paralympic Games 2012 covered!
So, the Paralympic Games are nearly over and, I must say, I will be sad to see it go 🙁 But one thing that I'm sure will stay with me, and I hope many others, is the astonishment at how much the incredible athletes have achieved.
The strength and power that they have has blown me away; watching Wheelchair Basketball last Saturday and seeing the players very cooly just flip their wheelchairs back up when they're toppled to the floor; how the blind runners and jumpers manage to navigate the world without sight, and smashing records in the process; how swimmers with no limbs perform better than most people ever would.
Gaining a deeper understanding of how certain disabilities affect a person, and also seeing the determination they have put into achieving their dreams has been phenomenal. It just shows what, given the right support and willpower, you can achieve.
My top 5 highlights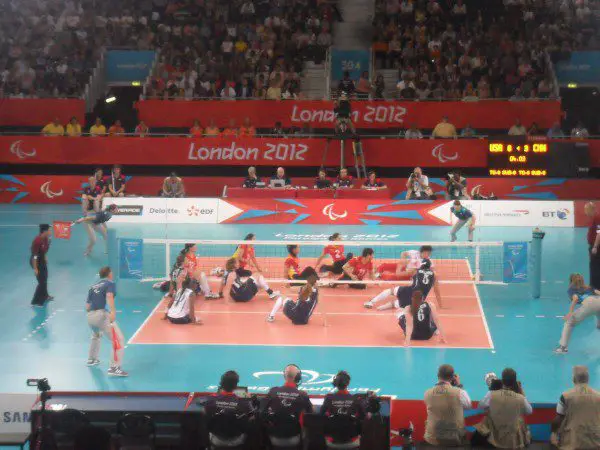 1. Sitting Volleyball – going for gold. Today saw the final gold medal match for the men's Sitting Volleyball, with Bosnia and Herzegovina coming out on top against Iran. Last night I was lucky enough to go to the women's final gold medal match between the People's Republic of China and the USA. It really was a neck and neck match, with a lot of tension and support in the crowd. But the People's Republic of China finally took the gold medal.
2 Boccia – making a name for itself. David Smith, a GB hopeful, lost 7-0 to Thailand's Pattaya Tadtong in the Boccia BC1 individual final, taking home the silver medal. This is a sport that was less well known before these Paralympics, so hopefully this will have opened the door to Boccia for a lot of people. Watch the Boccia final on Channel 4 now.
3. Wheelchair Fencing – China reigns supreme. This is a sport that I admit I knew little about before today. For those who don't know, players use a wheelchair in which they must stay sat in. The wheelchairs are fixed to the floor, positioned to suit right or left handed players. Again, the People's Republic of China came out on top winning gold in both the men's and women's finals overall. Take a look at the Wheelchair Fencing highlights and GB athlete, Craig Mccann.
4. Wheelchair Tennis – beating number 1. There were three finals today; mixed quad singles, men's singles and the women's doubles, where GB won bronze. Israel, Japan, and the Netherlands took the gold medals, with Noam Gershony from Israel beating the number 1 champion David Wagner. Watch the match on the Channel 4 website.
And the highlight taking gold…
5. Athletics – what we've all been waiting for. Yet another highly anticipated race, the men's T44 400m, wowed us all tonight. Everyone was on tenterhooks to see if Alan Oliveira would, once again, beat Oscar Pistorius in what has been Oscar's strongest event. But, of course not! Oscar stormed ahead of all the competition leaving us with no doubt from very early on that he would be the winner. He said earlier: "I'm tired after a long week but I want to come out and do what I need to do. This year's been long but it's been a blessing and hopefully I can end on a high. This crowd has been great, all the time we've been coming out and they have been great. It really helps."
To watch Oscar Pistorius go on Channel 4's website, or check out our photo gallery from his performance in the Olympics.
Athlete in the spotlight…
American swimmer, Victoria Arlen, won gold in the S6 100m freestyle today beating Ellie Simmonds, who took the silver medal. Winning ahead of the champion Simmonds and having overcome controvery over her participation in the Games (the IPC almost ruled that her impairment didn't effect her enough to be classes as a Paralympian)  is achievement enough. But so too is her journey to the Paralympics.
At age of 11, the 17-year-old contracted transverse myelitis. Her parents thought she would never recover from such a trauma. But look at her now! She says: "Surround yourself with family and friends who will believe in you and encourage you to press on. Whatever your obstacle – physical or anything else – face it, embrace it, defy it, and conquer it and 'Rock Your Disability!'"
Take a look at the duel between her and Ellie on the Channel 4 website.
Top 5 tweets
Duende – @duendeblog
"Basically I'm happy for Pistorius, gutted for Oliveira and generally extremely confused right now #paralympics."
Glenn Sebright – @GlennSebright
"Oscar Pistorius changing perceptions in so many ways!"
EFDS – @Eng_Dis_Sport
"@DHorizons We hope media carry on covering success of all disabled people in sport as it continues after the Paralympics #passthebaton."
Diane Morris – @titchtkd
"Already not looking forward to #Olympic + #paralympics hangover+withdrawals which r sure to kick in Mon #c4paralympics."
Jack Joseph – @simplyjackblade
"I've been blown away by the Paralympics. All the athletes and their performances have just left me gobsmacked. @paralympicsgb."
The Last Leg
And of course tonight a lot of the tweets have been about Oscar's win, and the last episode of The Last Leg.
Denise Tansley – @Deniset47
"The Last Leg' @C4insider has done so much for disability acceptance & awareness! Keep it on – they can be a current affairs show #brilliant."
It seems that The Last Leg has been a resounding success. Will Channel 4 carry it on in some way?? Take a look at our reader review and add you comments; maybe Channel 4 will listen to bring it back!
By Liz Ransome
Featured image credited to the London 2012 website.
Check out…
• Paralympic Games 2012: day 9.
• The Last Leg: the alternative Paralympics show.
• Light the flame! A song with a legacy.
And let us know more about Paralympic sports you are involved in – email us at editor@97c.026.myftpupload.com, tweet us @DHorizons or send us a message on Facebook. Share your experiences with our community for a monumental Summer 2012!