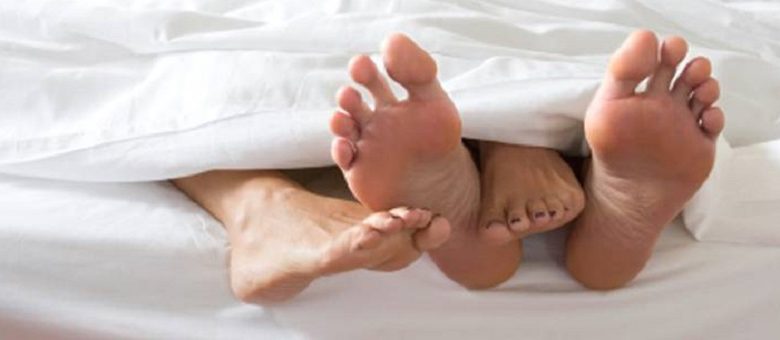 Having sex when you have a disability can have its challenges, depending on the type of disability. But this doesn't mean it's not possible to be intimate and have fun in the bedroom. It's about finding the best ways to make it work for both you. Meet Disabled Singles shares five top tips from one of its users to spice up your relationship and revive your sex life.
When it comes to relationships, it's normal for couples to hit a rut in the bedroom. With some effort, most couples can rekindle the flame once again. But when you're in an interabled relationship, it can be more challenging than that.
Though disabled dating isn't much different from other forms of dating when it comes to sex, it's not always a walk in the park. Of course, it vastly depends on the disability you or your partner has.
My partner suffered a spinal cord accident, resulting in paraplegia. Since he's paralysed from the waist down, he uses a wheelchair. Though he's able to have sex, we're limited in how we can be intimate.
Our limitations usually aren't a problem for us, but sometimes we go through dry spells. Although dry spells are normal, what's important is working on getting out of them. If you're looking for ways to spice up your relationship with your partner, I'm going to give you five tips to put the sexy back in sexy time.
Talk to your partner
Have you spoken to your partner about the rut you two are in? There are two people in a relationship, so communication is key. What's your partner feeling? How do they view your relationship? Is there something missing outside of the bedroom? Communication can help you discover the cause of this rut.
If you don't talk about it, you run the risk of not being able to work through it. If you want to move on, you and your partner need to be on the same page.
Sit down with them and talk about what's been going on in your relationship lately. Maybe your partner is stressed with work or unsure about how you're feeling about the relationship. The reason for this disconnect isn't necessarily a serious one.
Be relaxed to show your emotions
Many couples feel a lack of connection outside of the bedroom, which affects their sex life. To bring back intimacy, be emotional. Tell your partner how much you care about them, surprise them with heart-shaped pancakes in the morning, hold their hand or kiss them unexpectedly.
If you want to bring back the sexiness in your bedroom, you need to rebuild the connection first. Having a deeper emotional connection will make sex even better.
Be spontaneous 
What makes the honeymoon phase so exciting? Everything is spontaneous and relaxed. Yes, you have other responsibilities and obligations now, but who says you can't bring back the spontaneity?
When your partner comes home from work, answer the door completely naked. Have a quickie right before work or decide not to wear any underwear that day. Whatever it is you choose to do, it'll be arousing because it's out of the blue. Spontaneity is what keeps relationships feeling fresh and youthful.
Go back to flirting 
When you're with someone for a while, you forget what it's like to flirt. It's completely understandable – you know everything about them, you're not chasing them. But looking at your partner in that light is wrong.
Flirting is essential in all relationships. Send your partner a dirty text message in the middle of the day, give them compliments, and tease them with touch. Many couples who lose the spark in the bedroom have stopped flirting.
Use sex toys 
You may really love your partner, but after a while, sex can start to feel a little routine and dull. This is something all couples struggle with from time to time.
When you're in a rut, this is the perfect time to start trying new things. Good sex doesn't just happen out of thin air; it's something you need to work on.
If you or your partner have a fantasy or want to experiment, try using sex toys. By using sex toys, you both learn about each other's bodies while experiencing different stimulations. And, for interabled couples, it really helps add more options in the bedroom.
If you and your partner are in a rut, don't worry, you can pull through it. But, keep in mind it is going to require effort from both of you.
By Meet Disabled Singles
More on Disability Horizons…