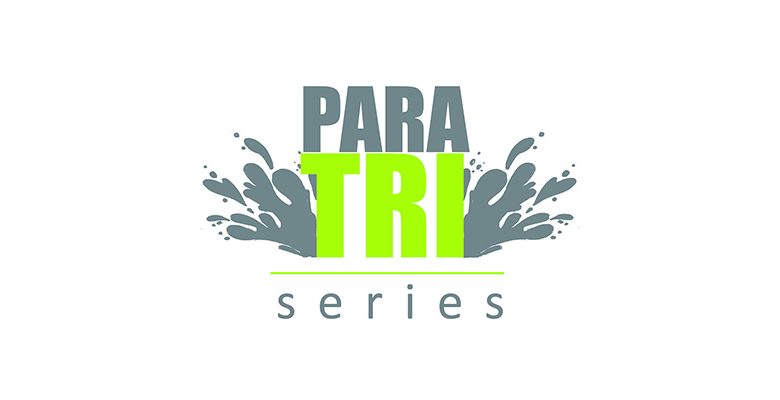 Here we catch up with Paralympian Sophia Warner, who competed in the T35 100m and 200m at London 2012, to find out about a new mass-participation event that she's organising for people with disabilities, Para Tri.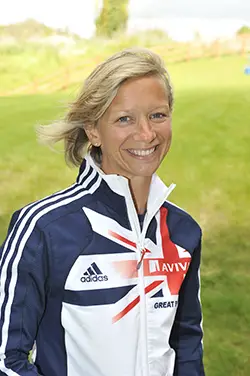 Hi Sophia, can you tell me a bit more about the event you're organising?
I'm organising the UK's first-ever mass-participation sports event dedicated to people with a disability. It's on Sunday 9th August at Dorney Lake in Windsor.
The event offers a series of seven challenges throughout the day. There are three different distances to choose from and you can enter on your own or as part of a relay with other disabled people or with non-disabled family and friends if you wish. So if cycling is not your strong point, you can join forces with someone else who can take the cycling leg for you. It's designed so that anyone and everyone can take part in the event in some way. Entrants can be as young as three years old if they are being pushed around the course by family or friends.
Why did you decide to set up Para Tri?
I absolutely love sport, taking part both competitively and for fun, and I want to carry on enjoying sport all my life. It has been a long-term dream of mine to create an event that gives the 12 million people in the UK with disabilities the opportunity to come together, compete and have fun with sport for the first time.
Events for disabled participants are often 'bolt-ons'. I wanted to create an event specifically for people with disabilities – one that focuses on their different wishes and requirements. Whilst sport participation opportunities are improving, particularly since London 2012, we need more events like this that encourage people to take part in competitive events without feeling they need to be great at sport.
The reason I chose a triathlon was that data from Sport England and EFDS (English Federation of Disability Sport) shows that the most popular activities for disabled people are swimming, cycling and running/walking. A triathlon seemed like the perfect solution! And by having the option to do the event as a relay means that Para Tri opens up four sports not just one.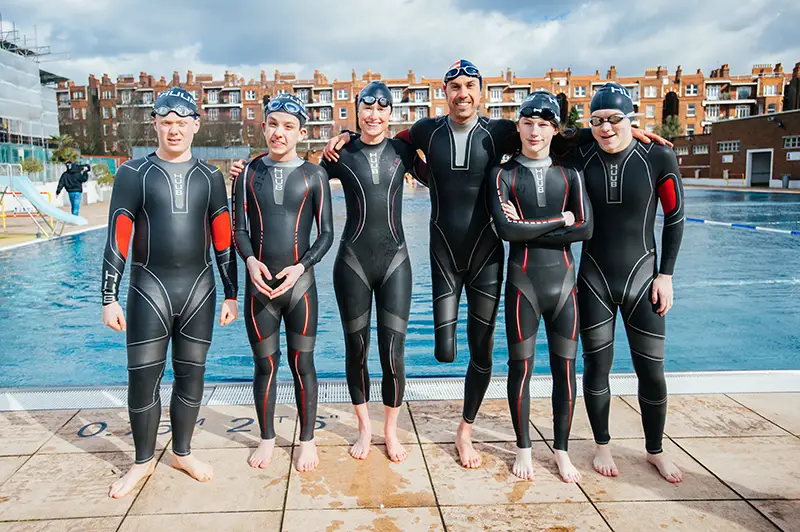 What are the different distances of the events?
The shortest event, the Sprint Para Tri, is a 150m swim, a 3km cycle/push and a 1km run/push. The longest race, our Full Para Tri, is a 750m swim, a 20km cycle/push and a 5km run/push, the same distances our paratriathletes will face at the 2016 Rio de Janeiro Paralympics, where the sport makes its debut. We also have a mid-distance race that is a 400m swim, a 10km cycle/push and a 2.5km run/push.
Are you taking part?
Haha, no unfortunately not. I'll be working on the day making sure that everything runs smoothly. But I have tried out some parts of the course to spot any potential difficulties for participants. From the very beginning my team has based every decision on making the event as accessible as possible and have worked hard to address any concerns that could put people off taking part. We want to make people feel that whatever their ability or fitness level, this is an event for them.
How did Barclays get involved?
We are very lucky to work with a company that is as passionate and forward-thinking about accessibility and inclusivity as we are. Barclays has done some great work in the accessibility sector and Elaine Draper has developed an incredible partnership network that we are very proud to be part of.
What capacity has the event got?
Well I'm hoping that as the event develops over the years, participant numbers will be well into the thousands. For our first year I'm aiming to get at least 500 people signed up to take part and I'm about half way there already. There's no real upper limit at the moment but entries close on August 2nd so people should sign up as soon as possible to make sure they don't miss out.
Why should people take part?
It's going to be a really fun day! We've got some big sporting names coming down, including David 'the Weirwolf' Weir who is taking part in a relay with two teammates who won a competition to join him. The Children's Trust (who I'm an ambassador for) has 10 children taking part in teams with Barclays staff, and we have lots of families and friends who will be facing a challenge like this together for the first time. It's going to be a very memorable occasion. A number of athletes potentially competing at Rio in 2016 will be taking part in the longer event and some elite British athletes will be taking part in some of the shorter events and sprint relays for fun. I want to show that sport is accessible for all and can be fun.
This is also an opportunity to be part of history in the making. Para Tri is the way all participation sports should be going. I can't wait for the day itself to see so many people enjoying sports in this way for the first time.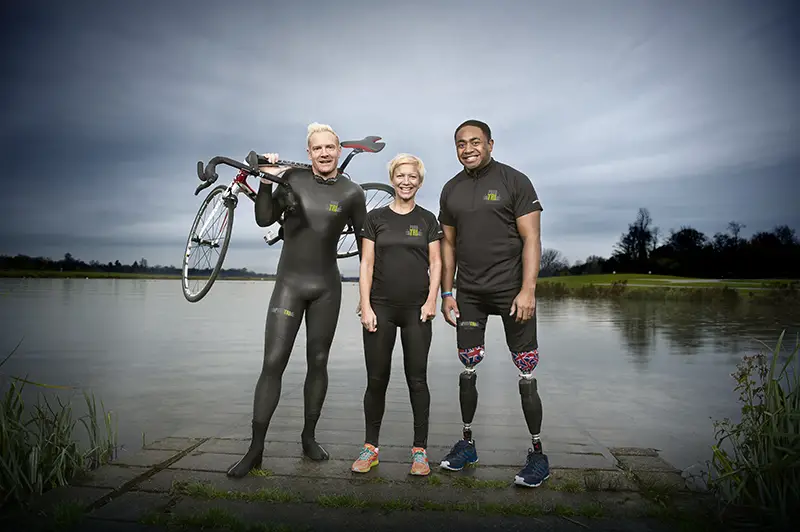 How can people get involved?
You can sign up at our Para Tri website. Entries close at midnight on August 2nd so make sure you get them in soon! We're also looking for spectators to come along and cheer our first Para Triers over the line and for volunteers to help make the day run as smoothly as possible, so do get in touch at hello@paratri.com if you want to be a part of it.
You can find Para Tri on Facebook and Twitter.
By Shona
Get in touch by messaging us on Facebook, tweeting us @DHorizons, emailing us at editor@disabilityhorizons.com or leaving your comments below.