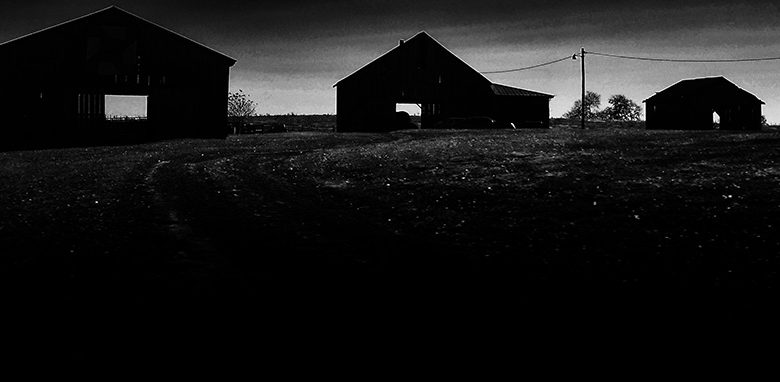 Tammy has always had a passion for all things creative – writing, drawing, and taking photographs. But with a retinal disease, Retinitis Pigmentosa (RP), that causes vision loss over time, she never thought she would be able to make a career out of her hobbies.
I was born an artist, but was also fated to gradually lose my vision. As a little girl, I loved cameras and taking pictures. But my dream of being a serious fine art photographer, like Ansel Adams, appeared to be unreachable.
I could not read settings on a camera, or see in a darkroom, which was due to the night blindness that is associated with my Retinitis Pigmentosa. So I resigned myself to only ever taking family snapshots with disposable cameras.
As a child, even though I wore thick glasses, I still had enough vision to sketch pictures and write stories and poems. Although I was passionate about these, they were just hobbies. I chose social work as my formal career.
I earned two degrees and took numerous art and writing classes as electives. But photography was always, for me, like a high-hanging fruit that I was tempted by but could not reach. So I sat my photography dream aside and concentrated on the things I could do.
[masterslider id="13″]
Being declared legally blind
In 2001 I was declared legally blind by my eye doctor. This meant I had to retire from my social work position. But it also enabled me to turn my hobbies into my career.
Technology made writing possible for me – huge fonts, large screens and the occasional screen reader were all I needed to express my creative nature with words, and that meant a great deal to me. I have been working as a professional freelance writer ever since. At that time I still drew as much as I could, too.
But by 2013 my vision had deteriorated to a point where I could no longer sketch portraits. Everything around me was very blurry. Details were no longer distinguishable. Even though I had to give sketching up, I discovered a new art form – finger painting – at the suggestion of a Facebook friend.
So I exchanged my Sharpie pen for my fingertips and acrylic paint. This opened a new world of artistic expression for me; I'd never been a painter, I had always been a sketcher. The realisation that I could still be an artist – just in a different way – was a very powerful, personal message that I needed.
I was an artist losing vision, but as long as I could find a way to keep practicing art, the vision loss did not seem to matter as much. The paintings mounted up, hundreds of them, because I didn't know how long I could keep painting before I lost that ability too.
Pursuing my dream of photography
After I had a number of paintings that I was happy with, and after some were published in art journals or appeared in local art galleries, my thoughts turned to my old dream again – photography.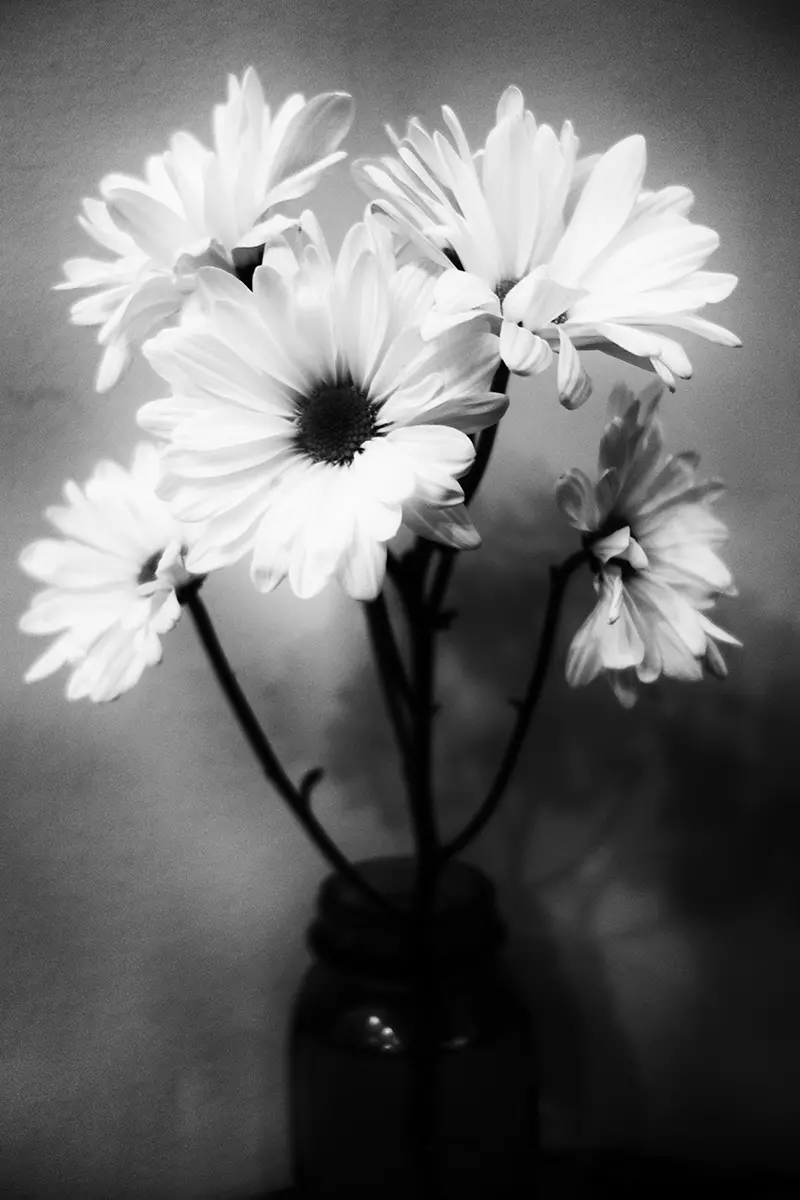 I'd heard how easy it was to use a point-and-shoot digital camera. No darkroom, no settings to read, just aim and click, then view the photos on a computer screen. I had my doubts as to whether this would work, but the desire to make art with photography was stronger, so I purchased my first point-and-shoot digital camera.
I was very apprehensive at first, but I pushed myself to click the shutter for the first time. After getting the hang of my new camera, I transferred my first images to my 47-inch computer monitor.
From then on, fine art photography went from being a forgotten dream to a real life experience. Finally, I could make the kind of pictures I had always imagined. Even though my eyes see everything blurred, the images I capture with my camera appear bigger and clearer to me on the screen when I zoom in. And with the high contrast of black and white, I can see the pictures in a better way.
Working as a blind photographer
With a camera in my hand, I am an artist. My low vision 20/400 eyes can't see my subjects very well, but my camera can see perfectly. When I click away at the landscapes, flowers, farms, and rural scenery I grew up with in Kentucky, I know I can sift through the images on my big screen until I find the ones that I want to keep.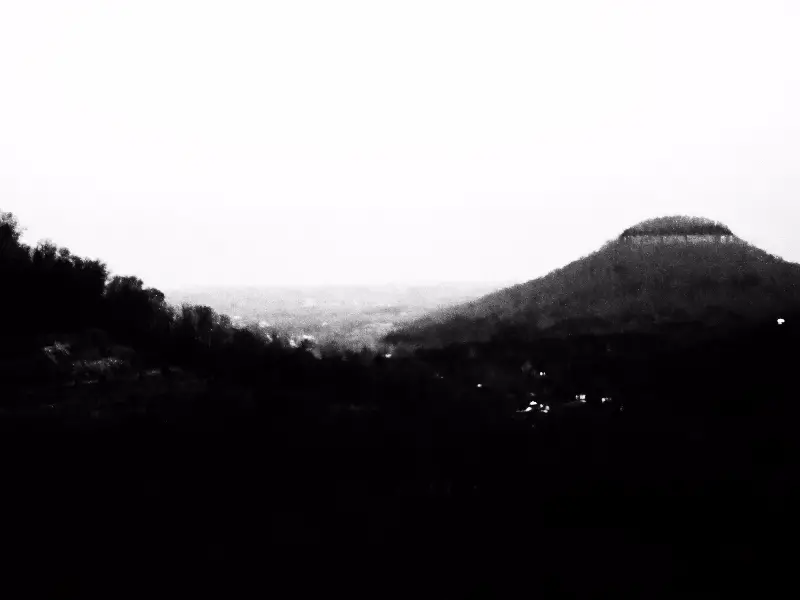 I realise this isn't the 'normal' way to take photos; most photographers see beforehand what they want to shoot. But for me, the selection process afterwards is where the art of photography comes alive. I may take a hundred photos, and keep only a dozen, but I use my former art education and experience to choose the images that express my creative ideas best.
My visual impairment has helped define my style, whatever it may be. I was probably the last person to realise that a legally blind person could become a fine art photographer, but my visual impairment has also taught me that if you push yourself a little, good things can happen.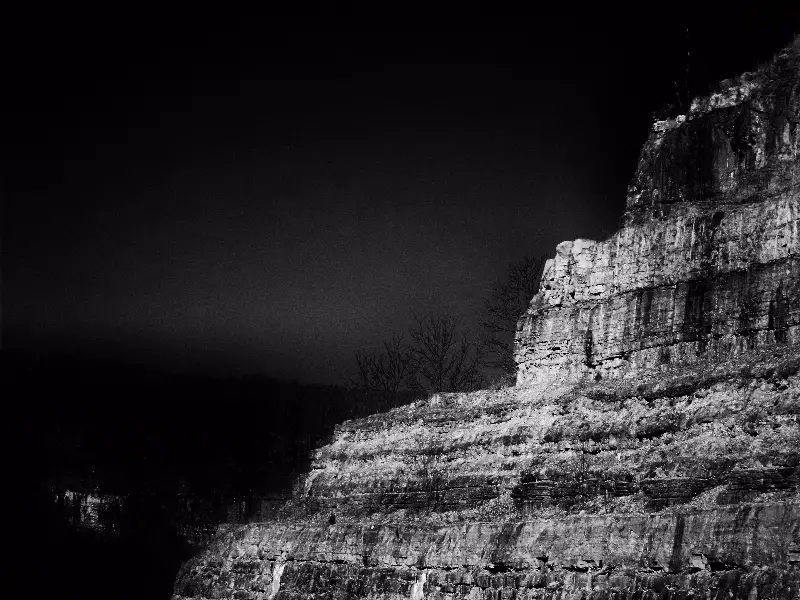 My photos have been featured in literary journals, art magazines, and photography publications; and I hope that this shows how many possibilities exist if you give yourself a chance.
In my experience, a disability may alter a dream, but it doesn't have to ruin it. It could also encourage the beginning of a new dream.
Tips for becoming a photographic artist yourself
I have been asked by people who are visually impaired about how they can become a photographer. I think it is a little different for everyone, but here are some things I can recommend for would-be photographers.
1. Browse cameras before you purchase. My first camera was rather heavy, and had a long lens that I did not need. I finally settled on a lightweight camera that is comfortable to use with one hand. I can't see a preview screen, but some people can.
Try cameras out, and find one that fits your needs. I find a touch-screen a hindrance rather than a help, because I can't see what to touch. I often accidentally touch places on the screen when I don't mean to. A camera with a dedicated dial works for me. I can feel the notches when I turn the dial.
2. Get someone to help you learn the features of your camera, even if you do not use them. I simply leave mine on auto mode, but you may want to change modes to different settings.
3. Learn the basics of photography. Know what kind of pictures you want to take. Know what makes a proper picture in the eyes of most photographers and viewers, and then develop your own style.
4. Think about what you want to accomplish with your photography. Gallery shows or commercial photography? Studio work or product photography? Portraits, landscape or Still life?
5. Learn about what technology or gadgets are available to assist a visually impaired photographer. Besides the camera, is it a big monitor that will help you or something else? Is it photo editing software that can add contrast or saturation to your images? Will a big magnifier or CCTV help?
Talk with other visually impaired photographers to find out how they manage. But remember, no two photographers work the same way. Most of the time the process of finding out what works for you is one of trial- and-error. And remember in the end all the effort is well worth it.
By Tammy Ruggles
Check out…
Are you a budding photographer? Why not show us your photographs by posting them on our Facebook wall, or tweeting us @DHorizons?