If you want to live more independently, Nadiex 2019 is worth a visit. With the latest assistive technology, innovative mobility aids and expert advice to help you choose the right products for you, it'll enable you to live the life you choose. And the best part – Naidex 2019 totally FREE.
UPDATE 2020: Disability Horizons will be at Naidex 2020. You can get your FREE ticket for this year's event NOW.
Accessibility is increasingly becoming a priority in the UK, making being active and getting around a lot easier if you're disabled people. By obstacles to everyday activities being lowered and a series of life-changing innovations, you can benefit from more independence and enjoy a wider range of activities.
To do so, it is worth staying up to date with the latest products, devices and services that can make your life easier and increase your independence. But with so many different options and an ever-increasing industry, it can be hard to know what's out there.
Naidex is here to not only help make your day-to-day life easier, but also help you to avoid hours of research or buying the wrong product for you.
Naidex is a unique opportunity to see all of the latest innovations under one roof. On the 26th and 27th of March at the Birmingham NEC, you will have the opportunity to find everything you need to get active and live more independently. Here is a little sneak peek of some of the most exciting features at this year's show.
Assistive technology at Naidex 2019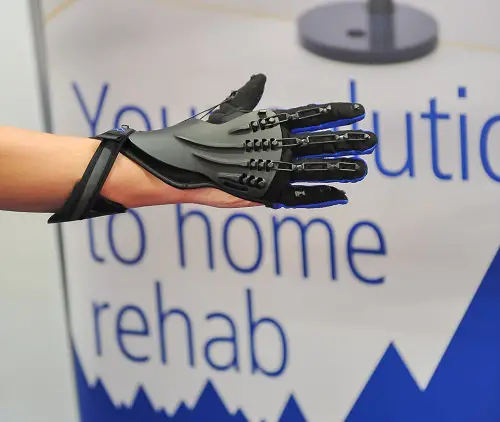 Ever wondered how artificial intelligence (AI) could impact the world of disability? Well, exhibitors like OrCam can show you how AI is used to analyse visual information for people who are blind, visually impaired or have reading difficulties with its brand new OrCam MyEye 2.
It uses AI to instantly communicate the identity of a person or products using the barcode to the user via audio. It attaches magnetically to any pair of glasses, and reads printed or digital text off of any surface. It's the only wearable, artificial-vision technology activated by an intuitive pointing gesture, by following the wearer's gaze, allowing for hands-free use.
Technology is taking over the world, and that also includes the bathroom… TOOaleta will be showcasing its range of electronic bidet seats that help you during your everyday trips to the bathroom, all with style and comfort! It specialises in electronic bidet seats and non-electric bidet attachments that provide add-on functionality to your existing toilet.
The seminar agenda of this year's show will also give you plenty of food for thought about assistive technology and is sure to inspire you when it comes to the future of accessibility. UKTelehealthcare's director Gerry Allmark will be discussing the impact of such technology and how it promotes the concept of independent living.
On the other hand, if you struggling to find a mobility product for you, there's no need to worry anymore. You'll get to meet more than 350 exhibitors – all experts in their own fields, so fully equipped to help you choose the right equipment to suit your needs.
Three examples are Quickie Wheelchair, TGA Mobility and RGK Wheelchairs, who will be showcasing a wide range of the latest mobility innovations that are sure to take your fancy.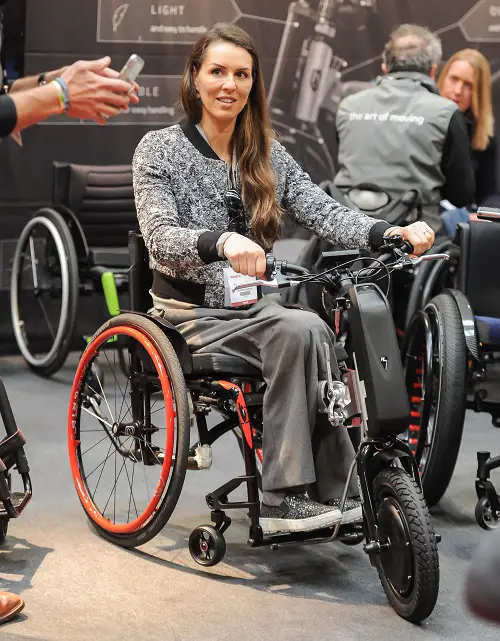 Quickie Wheelchair will be showcasing its latest range of lightweight, stylish and energy-efficient manual wheelchairs. These stylish manual wheelchair solutions are ideal for active users on the go, with lightweight designs that allow for easy propulsion, giving you the stamina to live life on your terms. It also has a comprehensive choice of powered wheelchairs.
TGA Mobility will be displaying its range of award-winning mobility scooters, wheelchairs, wheelchair power packs and powerchairs. TGA is also as leading champion in road safety and will be highlighting its latest training and awareness programmes that aim to increase confidence and awareness of safe mobility scooter and powerchair driving.
RGK Wheelchairs create sport and daily made-to-measure wheelchairs. Every chair is unique to suit the requirements and individuality of its user. They use the highest quality materials and offer the lightest chairs on the market. RGK Wheelchairs team of mobility advisors will take you through the assessment process to create your perfect chair.
Best of all, you can test any wheelchair, powerchair, or scooter on the amazing Mobility Test Track. It is full of ramps and various obstacles so that you can truly test out the fit and manoeuvrability of any mobility product, allowing you to find your exact match before purchase! You can see a picture of it at the top of this article.
Activities to get involved in
If you're looking to live an active lifestyle or discover your next passion, then come and try out an array of accessible and inclusive sports at the Live Sports Arena. It'll help you to find the perfect activity for you. Also, the topic of inclusion in sports will also be discussed in the Sports and Inclusion panel session. So listen in to find out what the future of accessible and inclusive sport holds.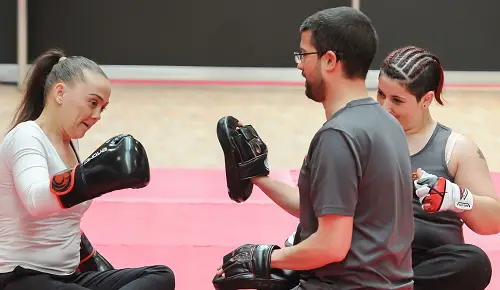 So come and join more than 15,000 visitors at the NEC Birmingham and take advantage of all the show has to offer, including more than 350 exhibitors, 250 seminars, the Mobility Test Track, Design and Build Summit, Live Sports Arena, and much more, providing a truly inspiring couple of days.
Tickets for Naidex are FREE, and you can visit naidex.co.uk to secure your very own.
By Naidex
More on Disability Horizons…