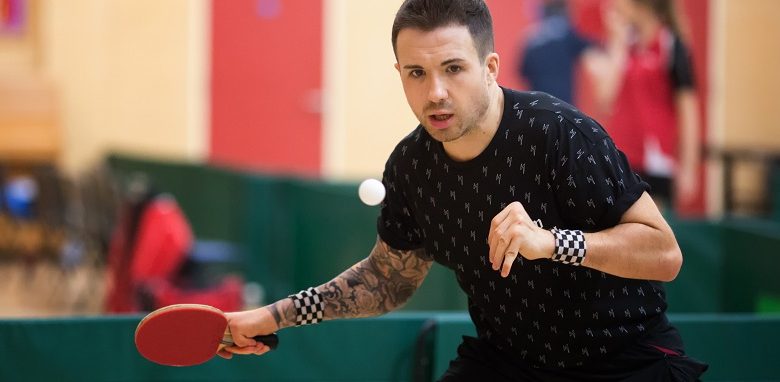 World and Paralympic table tennis champion, Will Bayley, has been confirmed as a contestant on Strictly Come Dancing 2019. Find out more about Will Bayley and his disability, Arthrogryposis, as well as what we learnt about him when we interviewed him in 2016.

Will is the 10th celebrity to be announced on the bill for the new series of Strictly, which returns in the autumn.
Talking to the BBC, Will said: "I have no dance experience at all, but I hope I can do well. I want to inspire people with a disability – that would mean a lot to me. I want to prove to people I can do this."
Will is the fourth concessive disabled contestant to appear on the reality show, following in the footsteps of Jonnie Peacock, Katie Piper and Lauren Steadman.
The other celebrities joining Will Bayley are:
David James

Alex Scott

Chris Ramsey

Dev Griffin

Emma Barton

Saffron Barker

Catherine Tyldesley

Mike Bushell

Karim Zeroual

Viscountess Emma Weymouth

Michelle Visage

Jamie Laing

James Cracknell

Anneka Rice
UPDATE 30 October 2019: Will Bayley has had to leave Strictly Come Dancing after suffering a knee injury.
The problem arose when rehearsing his upcoming jive in the live studio, which would have been performed last weekend.
Contestants are allowed to be absent for one week if they are unable to dance. But Will has had to pull out after discovering that his knee is likely to take six months to heal fully.
Who is Will Bayley and what is his disability?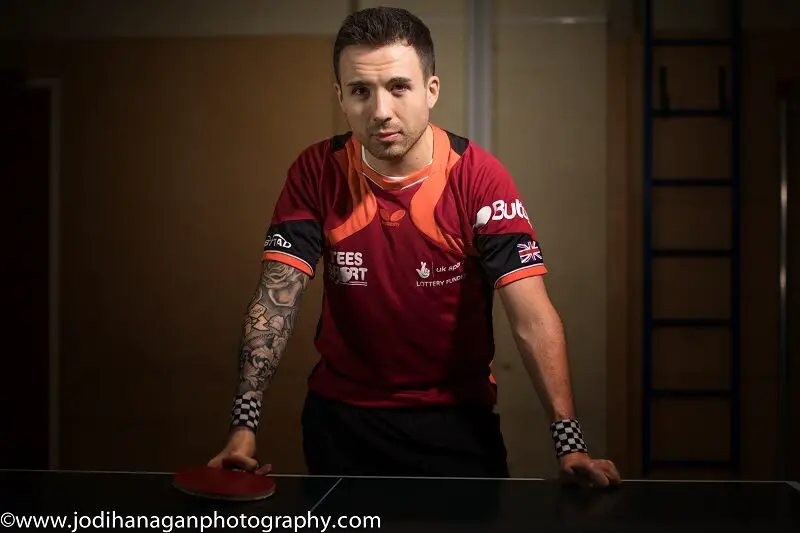 Will Bayley is a disabled table tennis champion, ranked world number one. He took gold for Great Britain at the Rio Paralympics in 2016. He is also aiming to defend his medal at the 2020 Paralympic Games in Tokyo.
He has a condition called arthrogryposis, which affects all of his four limbs, but particularly his feet.
What is arthrogryposis?
Arthrogryposis Multiplex Congenita is an umbrella term used to describe more than 300 conditions that cause curved joints in a number of different areas of the body at birth.
Arthrogryposis is not caused by the joints forming incorrectly, but instead because of the development of the connective tissues around them during early pregnancy.
As Arthrogryposis also means a permanent shortening of joints, it is also sometimes referred to as non-progressive congenital contractures.
Exactly how someone is affected can vary between people, but it commonly causes stiff joints and muscle weakness.
For Will Bayley, he says Arthrogryposis means he is slower than others and that his range of movement is impaired, in particular with regard to the use of his wrist. He also cannot walk for as long as others or as far.
Arthrogryposis is not a degenerative condition, so symptoms won't worsen over time. It can occasionally also affect the central nervous system, but this isn't common.
Despite his disability, Will has said that he is still determined to show what he can do on the dancefloor.
Interview with Will Bayley
In 2016, we interviewed Will ahead of the Paralympic Games in Rio. He shared his tips on getting into disabled table tennis and his thoughts on Paralympians fighting negative stigmas around disability. Here is a snippet of what he said.
How did start playing table tennis at a professional level?
For years I played table tennis for fun, as a hobby. But I got better and better and started winning games. It's then that I discovered that I not only like the game, but I like winning even more. And because of that, I trained even harder to get better and stronger and win even more.
What is the best thing about being a Paralympian?
The best thing is that I get to compete for Great Britain, that I get to represent my country. It gives me such a great sense of pride.
What is the downside of being a Paralympian/professional sportsman?
As an athlete, you don't see your family much. You miss important events, like weddings, because you are competing or at training camp. Everything revolves around your training schedule, so, your social life is very limited.
Do you think that Paralympic athletes can help to fight negative images of disabled people?
Certainly. You can inspire people and change their perception. As a sportsman, you show that you can be active and successful with a serious condition. People are sometimes surprised at what I can do.
I don't particularly aim for it, but people have said to me: "You inspired me. I know now what you can do with your impairments and if you can do it, I may be able to do a lot more than people expect, too."
You can read our full interview with Will Bayley and find out more about his sporting career so far.
Strictly Come Dancing returns to BBC One this autumn.
What are your thoughts on Will Bayley becoming a Strictly contestant? Who do you think will be his dance partner and how far can he go in the competition? Share what you think in the comments box or on Facebook and Twitter.
By Emma Purcell
More on Disability Horizons…