Soap fan and Disability Horizons writer Raya AlJadir rounds up 10 disabled characters, all played by disabled actors, from the four main British Soaps – Eastenders, Coronation Street, Emmerdale and Hollyoaks. 
For as long as I can remember, soap operas have been one of my greatest passions. There is a certain magic to them that I don't find in films or drama series. They offer me an escape from reality and, at the same time, give me a sense of familiarity – the characters are often facing the same challenges we do.
This self-identification with soap characters grew as the introduction of disabled characters became a natural element rather than a token gesture. Although over the years there have been many portrayals of disabled characters, not many of them are played by disabled actors. So my list focuses on those where the actor and character both have a disability.
Let us know what you think of how these disabled characters are portrayed by leaving your comments below, tweeting us @DHorizons on Twitter or posting on Facebook.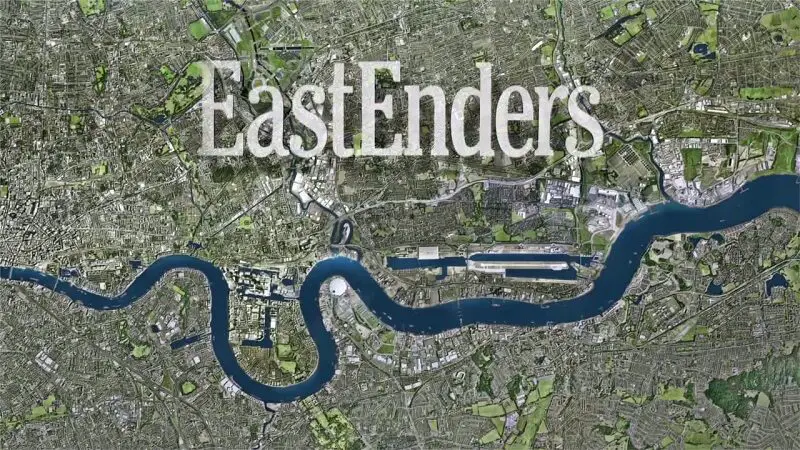 Donna Yates played by Lisa Hammond
Born with a restricted growth condition, wheelchair user Lisa Hammond landed the role of Donna Yates in Eastenders in 2014, where she stayed for four years. Donna Yates has to be one of my favourite disabled soap characters. But, having started out with great potential, it is also one of the most disappointing.
Donna was a market trader with attitude. She didn't tolerate nonsense and had a wicked sense of humour. Her character felt very relatable to many disabled people, especially when she brought attention to various disability issues that many non-disabled people are oblivious to.
She talked about how hospitals were her weekly 'outing' and how people had no idea that she was always in pain. We also saw her stuck when going out due to a lack of accessible taxis. Sadly, these points were bought up in one scene or two scenes, but never mentioned again. Donna also didn't have a great wealth of storylines and her love interests were 'the losers of the square' or comical characters. 
Lisa left Eastenders in 2018 and has since written a play called Still No Idea, in which she stars as a disabled actress trying to make it big in mainstream telly. It has been claimed that the play reflects her frustrations on Albert Square around the fact that bosses only gave her the role to tick BBC diversity boxes.
Adam Best played by David Proud
David Proud got the role of Adam Best in EastEnders in 2009. Although he was in the soap for less than a year, he was the first adult actor with a visible disability to make a regular appearance on the soap. Like Adam, David is a wheelchair user and has Spina Bifida.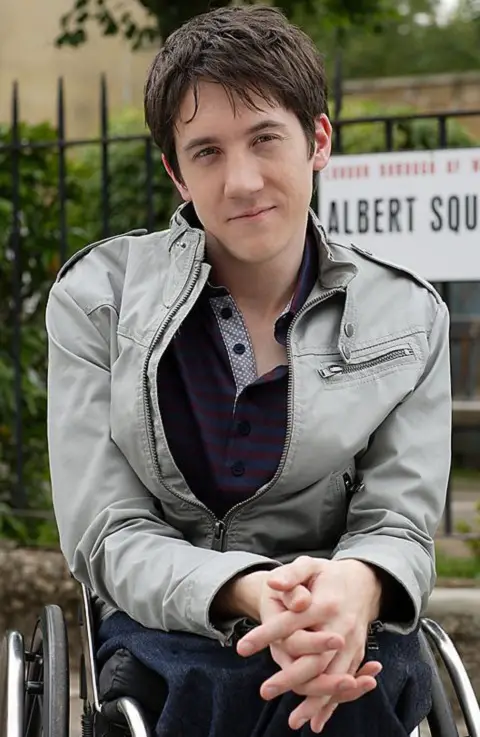 There were some real positives to his appearance. His character had a nasty streak as opposed to being angelic, which is how many disabled people are often portrayed and assumed to be.
He also had a relationship with abled-bodied character Libby, which will have made the average viewer realise that disabled people can have sexual relationships. His character was also a student at Oxford University, demonstrating that disability does not limit your educational path.
However, I personally didn't like Adam and don't think that, overall, he served the disability community very well. He was a slightly bitter character and brought his disability up whenever faced with rejection. He also didn't have any major storylines. Instead, his presence revolved around other main characters.
---
Head to the Disability Horizons Shop to find stylish and practical solutions to everyday problems. 

---
Janet Mitchell played by Grace
Child actor Grace appeared as a baby in Eastenders back in 2006 when Billy and Honey Mitchell had a daughter with Down's Syndrome.
Grace has played the character of Janet Mitchell from 'birth' up until now. Although Janet has a limited storyline – she is a child after all – her presence in the soap has opened up many conversations about having a disabled child.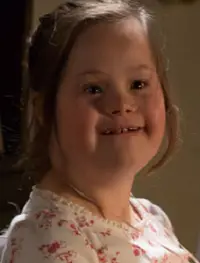 Initially, Honey rejected Janet and even wanted her dead. But, eventually, she came to accept her and be a protective parent. The storyline demonstrated the struggles that many parents go through in embracing their child's disability.
We also got to see Honey have to fight to ensure Janet receives the right education, a situation that I am sure many parents of disabled children are familiar with. 
Chatham and Riley Taylor played by Alfie and Tom Jacobs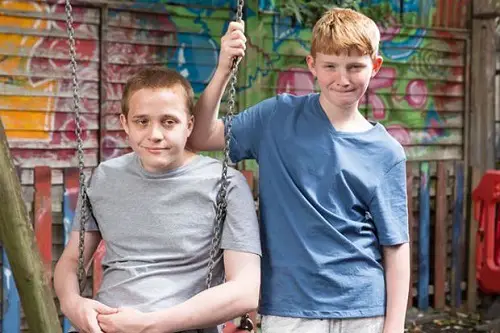 These real and on-screen brothers are another favourite of mine thanks to a recent storyline tackling disability hate crime and bullying. The brothers first appeared in EastEnders in 2017 as part of the Taylor family. Chatham and Riley have learning difficulties, just as Allie and Tom do in real life.
The entire Taylor family are incredibly protective of the two boys. In a recent storyline, we saw Chatham and Riley targeted by Dennis Mitchell and his gang as they were attacked with water bombs and filmed for social media, simply because they are different.
In a powerful scene, their mother Karen Taylor was left in tears as she blamed herself for sending them to a 'special needs' school rather than a mainstream one, where they could have learnt to defend themselves. For me, this has been one of the best storyline involving disabled characters.

Izzy Armstrong played by Cherylee Houston
Izzy Armstrong appeared in Coronation Street in 2010 making her the first disabled character in the soap in 50 years. Cherylee Houston became a wheelchair user at the age of 23 when she was diagnosed with rare connective tissue disorder, Ehlers-Danlos syndrome, Type III (the hypermobility type).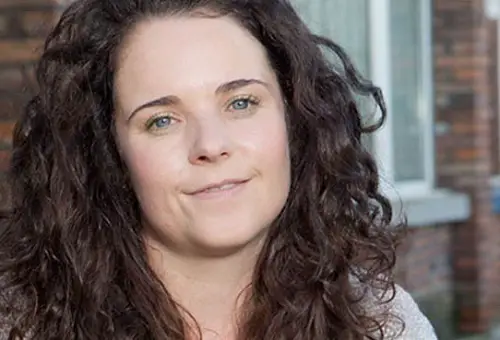 Cherylee is well-liked and respected for her activism within the disability field and for her portrayal of Izzy. Her disability was not the focus of the character, having had a number of storylines that didn't revolve around it.
Her character did tackle two important disability-related issues. First was the difficulties of suffering from severe chronic pain and not getting the right medication for it. Secondly, it was being in prison, which showed the logistical problems of being a disabled prisoner.
However, at times, I have felt that more needed to have been done to acknowledge her disability. For example, did Izzy not get irritated or suffer backache driving her wheelchair on the cobbles of the street? Surely this would have been worth a mention. Also, nothing was said about the fact that she never visited certain houses that would have been accessible.
Alex Warner played by Liam Bairstow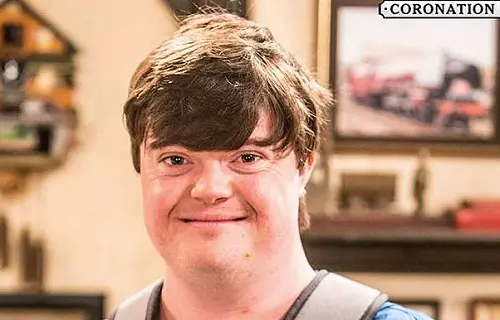 Alex Warner first appeared on Coronation Street in 2015 as the nephew of Cathy Mathews and soon established himself as a regular working in Roy Cropper's cafe. Liam Bairstow and his character Alex have Down's Syndrome. Although little is made of his disability, his aunt is overprotective and is often worried when he goes on a night out to clubs.
In a recent plotline, Alex was tricked by loan shark Rick into lending him money, taking advantage of Alex's vulnerability. This highlights an issue that sadly often happens to some disabled people in real life.
Imogen Pascoe played by Melissa Johns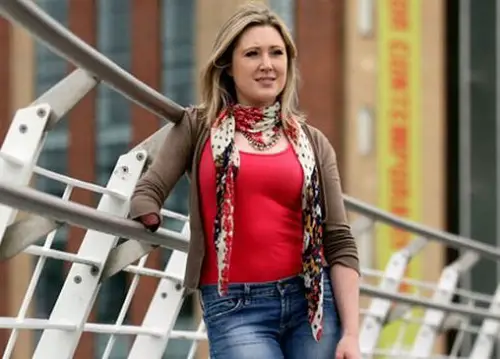 Although the character of Imogen Pascoe only had a brief stint in Coronation Street, she was the first amputee actress to appear in a soap. She was played by Melissa Johns, who was born without her right forearm, an actress and disability campaigner who describes herself as, "Not a disabled actor but an actor with a disability".
Imogen was introduced as Kate Connor's love interest in 2017. But they soon split up as Kate found Imogen too keen. Imogen returned again briefly last year when she found out that Kate was single again. But, this only lasted a few episodes.
Despite her short appearance, I wanted to include Imogen because I loved the fact that her disability was never mentioned and was never the focus. It is the same as if it was an actor was from an ethnic minority or of the LGBT community, you wouldn't expect it to be focused on unless there is a storyline for it.
Disabled characters in Emmerdale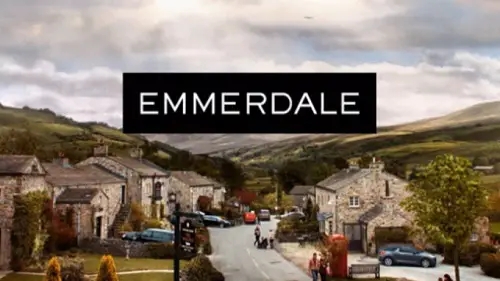 Ryan Stocks played by James Moore
Ryan Stokes is the long-lost son of Charity Dingle in Emmerdale. She believed that he had died at birth but, to her surprise, he appeared on our screens in 2018 and has since become a regular cast member.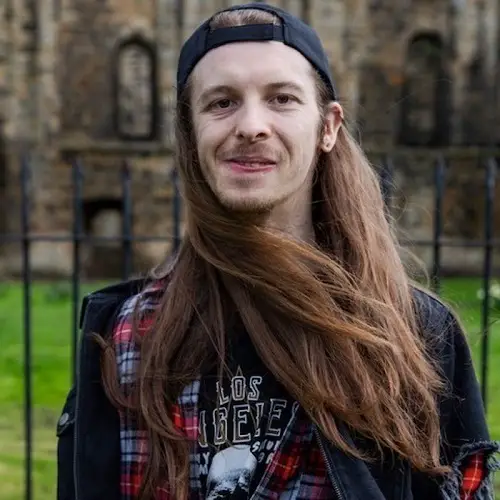 Played by James Moore, the actor has ataxic cerebral palsy and struggled to find parts after leaving university. But since joining Emmerdale he has won the Best Newcomer award at the National Television Awards for his portrayal.
By casting a disabled actor who has speech impairment in an industry that relies on dialogue and clear speech, Emmerdale is not only challenging established tradition, but also promoting inclusion.
We interviewed James Moore not long after he joined the show – read our articles to find out more about him.
Courtney Campbell played by Amy Conachan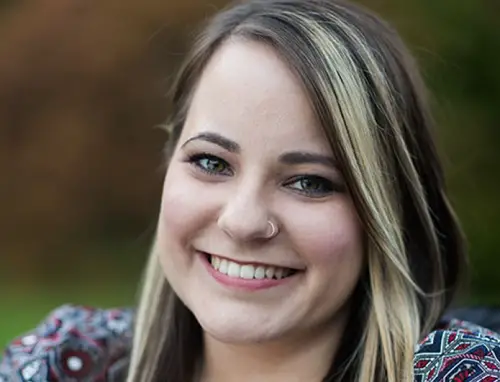 In 2016, Hollyoaks introduced the character of Courtney Campbell – a feisty science teacher who happens to be a wheelchair user. Originally, little was made of her disability. It was not until a year after her first appearance that her disability gained some focus when her character fell pregnant.
Actress Amy Conachan, who plays the character of Courtney, is herself disabled. She has a rare spinal condition and is a wheelchair user.
Brooke Hathaway played by Talia Grant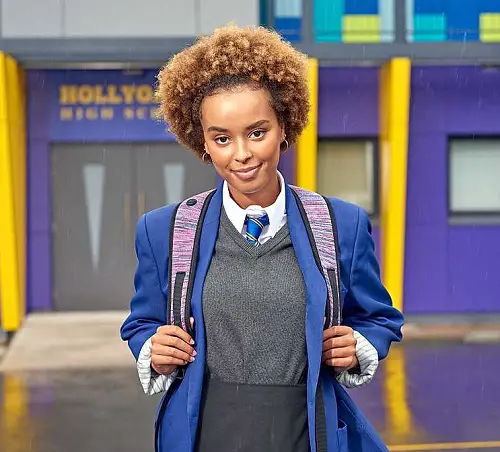 Hollyoaks has been gaining praise for its diversity and inclusive plotlines. Last year in 2018 it made another ground-breaking move by introducing Brooke Hathaway, the first autistic female character to appear in a mainstream role in a UK drama series.
Brooke is the foster daughter of Darren and Nancy Osborne and was an integral part of Ollie/Brody Hudson sexual abuse storyline. In an interview, Talia said: "Everyone is so patient with me in Hollyoaks. I feel a lot of people do forget sometimes that I do react to things differently, but I learn lines quite quickly."
By Raya AlJadir
Let us know what you think of how these disabled characters are portrayed by leaving your comments below, tweeting us @DHorizons on Twitter or posting on Facebook. 
More on Disability Horizons…