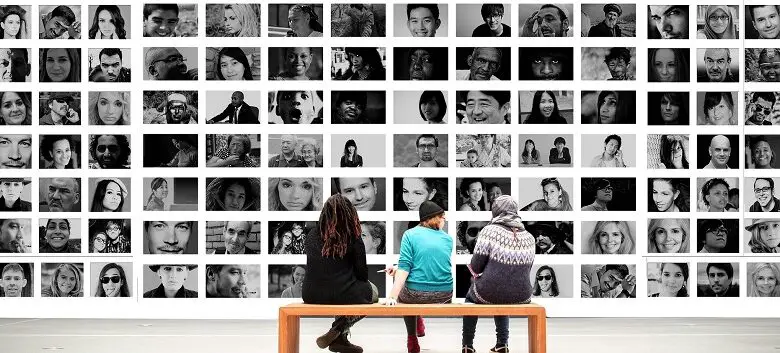 Diversity and inclusion are as important today – and often lacking – as they have ever been. The recent Black Lives Matter campaign and annual LGBT Pride month were a reminder that many people from different walks of life still don't have a voice.
Disability Horizons was created with this in mind, to give disabled people a platform to share, learn and show what they're truly capable, to change societies' perceptions.
That's why we're supporting the Association of Colleges' campaign to encourage more diversity within boards of governors, to have people from a range of backgrounds and with different experiences steering education and businesses.
The Association of Colleges (AOC) is a not-for-profit membership organisation whose aim is to be a national voice for further education, sixth form, tertiary and specialist colleges in England.
Acting as the collective voice, its aim is to champion and support the sector, creating great colleges that transform lives.
A recent survey by the AOC indicated that recruitment is a significant challenge and barrier to diversity within the sector. Its campaign hopes to encourage a variety of people to enter the world of governance and see the value that they can bring.
To highlight this, we've interviewed diversity and inclusion specialist, and governor, Toby Mildon, who has spinal muscular atrophy. His knowledge and experiences show exactly why we need more people from all areas of society governing positions.
---
Join in the discussions about diversity and inclusion on Facebook and Twitter using the hashtags #diversity and #governance. 
---
Please tell Disability Horizons readers a little about yourself, your background and your disability.
I am a Diversity and Inclusion Architect and founder of Mildon, a consultancy and advisory business. I work with businesses to re-engineer processes and systems to minimise the impact of bias and build a culture of inclusion.
Prior to setting up my business, I worked as an in-house diversity and inclusion manager at the BBC and Deloitte.
I was born with a rare neuromuscular disability called spinal muscular atrophy. This means that I need 24/7 care and use a powered wheelchair all of the time.
Please tell us about your experience of education – what further education you had and how you found it as a disabled person?
I went to a mainstream primary school, but when it was time to go to secondary school, my local comprehensive was not very accessible.
More frustratingly though, the headmaster of the school didn't want any disabled children attending. This is blatant discrimination, so my parents looked at other mainstream schools.
However, after searching, my parents decided that it was better for me to go to specialist school, Barnardos, where I also boarded. It certainly increased my confidence, but the quality of education wasn't high enough for me.
Thankfully, just in time for my GCSE studies, Barnardos implemented a policy that disabled children should be integrated into mainstream education. So I moved to a new and very accessible comprehensive school.
I then went on to do Advanced GNVQ in Business Studies at a local sixth form college, where I got a distinction. This allowed me to go to the University of Derby to do a bachelor's degree in marketing management.
Please tell us about your career path to date – where did your career start and how did you get to where you are now?
I started working when I was about 16! I went into my local Lloyds bank branch and asked the manager for a job. He gave me a part-time position (in school holidays) as a customer service adviser.
While at university, I took a gap year to get industry experience. I worked for a year at British Airways in London selling engineering services to other airlines.
When I left university, I joined Accenture on its graduate recruitment programme to become an IT consultant. I worked with large clients in the telecommunications and high-tech sector, implementing IT systems and doing change management.
I then joined Cerner as a senior project manager, getting its software into hospitals across the UK. After that, I went to the BBC as a project manager working on the redevelopment of the BBC News website and creation of the BBC Sounds app.
How and when did your career move into diversity and inclusion?
I got involved in diversity and inclusion when I was with the technology department at the BBC. The gender balance was predominantly male, so I worked with our senior leadership team to implement our gender action plan.
I realised that I loved working in this space, so I did a sideways move into HR. I continued to work with our technology department, but I implemented our diversity and inclusion strategies in other departments.
After nine years at the BBC, I wanted to return to the commercial sector. I joined Deloitte as an in-house diversity and inclusion manager, overseeing projects, such as its Return to Work scheme for people who had left the accountancy industry and wanted to return, for example after they had raised a family.
I then decided to leave corporate life and set up my own consultancy, where I could work with a number of different clients, write a book and create my own services to build inclusive workplaces.
What motivated you to become a governor?
I have held several governance roles to date. My first was while at university as a trustee of Spinal Muscular Atrophy UK, which represents my disability.
At the time, this experience was really good on my CV and helped me get into the job market. I had also 'give back' to the SMA community, who had been very supportive of me growing up with the condition. I remained involved with the charity for many years and eventually became the Chair.
When I was at the BBC, I got involved in the corporations' disabled employee network soon after joining. We raised the profile of disabled employees and were a voice for their needs. I also became Chair of this forum.
I was passionate about being involved in this project to ensure disabled employees were well represented at all levels and that they got what they needed to thrive in their jobs.
What have been the benefits to you and the value for you been in the role as governor that might inspire others?
Working in several governance roles has given me invaluable leadership skills. It has also increased my own profile. For example, whilst chairing the BBC disabled employee network, which I would have meetings with the Director General.
What advice would they give to someone considering a role in governance?
Just go for it, what have you got to lose? When you've got the role, set yourself three goals:
What legacy do you want to leave for the organisation you're working with?
What leadership skill do you want to develop for yourself?
What difference do you want to make for your organisation's customers/end-users?
Why do you believe diversity is important, particularly with regards to governance?
Without diversity, we get 'groupthink', where we're simply thinking in one way, with one closed mind-set. This means we're not as good as we can be in problem-solving and not as innovative or creative as we could be.
It's difficult for us to relate to a diverse customer base if the governance is not diverse itself or reflective of its users. With diversity and organisation can grow.
What is a governor and what do they do?
Governors for schools and businesses help to steer the strategic direction of the organisation.
Usually, all you need is to be over 18 and have the passion and time to contribute to a voluntary role that will really make a difference.
You also don't necessarily need experience in that area as training is often available and skills in other areas, such as HR, marketing and finances, will bring additional benefits.
The role of a governor can involve overseeing financial performance, ensuring the organisation's ethos and vision filters through to everyone, and reviewing the performance of those in senior positions.
It's your unique perspective and insights that can be invaluable in helping an organisation move forward with the right goals and ambitions.
Becoming a governor is an incredibly rewarding opportunity to help shape the future of a sector and gain valuable experience at a board level.
If you're interested in becoming a governor for a school or college, email
recruitment@aoc.co.uk
.
Get involved and make a difference
Join in the discussions about diversity and inclusion on Facebook and Twitter and share social media profiles and blogs from people who are making a stand to promote difference, using the hashtags #diversity and #governance.
The more people follow influencers from all walks of life, the more difference becomes the norm.
By Disability Horizons and the Association of Colleges
More on Disability Horizons…