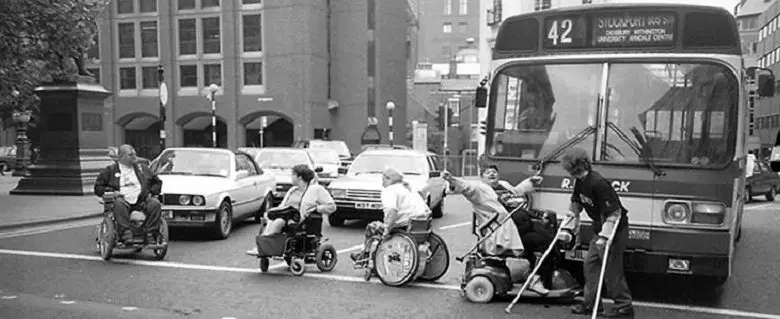 The BBC is marking the 25th anniversary of the Disability Discrimination Act with a range of content across television, radio and online. The civil rights law, which was passed on 8th November 1995, makes it unlawful to discriminate against people in respect of their disabilities in relation to employment, the provision of goods and services, education and transport.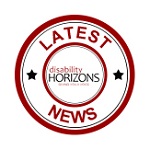 Content throughout November will include packages across BBC News bulletins from BBC Disability Correspondent Nikki Fox, who was recently voted the most influential disabled person in the Power 100 list.
There will also be a range of documentaries and art pieces from a variety of well-known disabled people, including Frank Gardner, Mat Fraser, Liz Carr, Ruth Madeley, Jack Thorne plus many more.
BBC programmes marking the Disability Discrimination Act
One in five of us is disabled and across the programmes, disabled people will tell their own compelling and unexpected stories about their lives today.
BBC News packages with Nikki Fox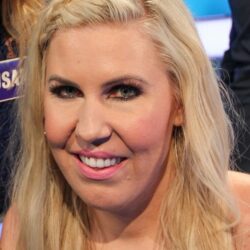 BBC Disability Correspondent Nikki Fox will be airing news packages that look back on life before the Disability Discrimination Act (DDA).
This includes looking at how disabled people fought for their rights and provides analysis and feedback to Your Questions Answered on the BBC News channel.
On 9th November, BBC News will also be releasing the results of a survey that examines how disabled people feel they fit into society.
In addition, there will be articles and videos online, social media content showcasing disabled influencers, radio phone-ins, music concerts comedy sketches and a special edition of the BBC Ouch! podcast.
Being Frank: The Frank Gardner Story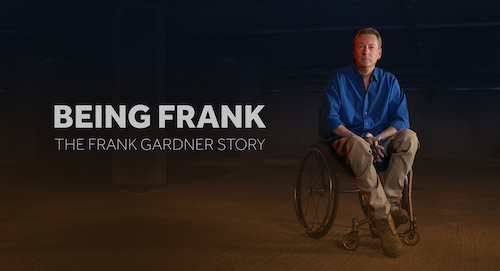 Frank Gardner, BBC's security correspondent, presents a BBC Two documentary called Being Frank: The Frank Gardner Story, which explores his and others' experiences of becoming disabled suddenly.
In June 2004, Frank was shot six times by Al-Qaeda gunmen whilst reporting on growing terrorist activity in Saudi Arabia.
The bullets damaged his spinal nerves, and at the age of 43 Frank was left partially paralysed and has used a wheelchair ever since.
16 years later, Frank has never fully got used to being disabled. In this deeply personal film, he talks candidly about the effects his injuries have had on his life, work, relationships and the way he views himself.
He also meets others responding to life-changing injuries to explore the impact of a sudden disability.
CripTales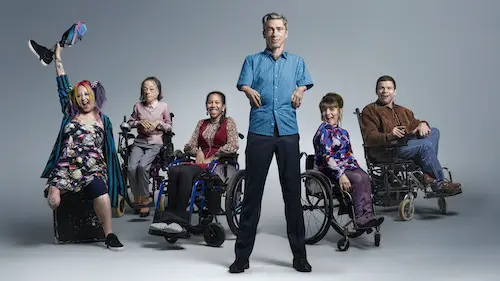 Disabled writer and actor Mat Fraser curates a series of ambitious and exciting monologues, all written, directed and performed by disabled people.
Each 15-minute monologue will capture a pivotal moment or event that forever changes the central character.
Funny, thought-provoking and poignant, they explore the experience of being disabled in a powerful new way.
The CripTales series will air on BBC Four and feature actresses Liz Carr (Silent Witness) and Ruth Madeley (Years And Years), award-winning writers – including Jack Thorne (His Dark Materials; National Treasure) – and emerging talent, including Genevieve Barr and performance poet Jackie Hagan, making her TV acting debut.
The monologues are fictional, but they will be based on factual research and lived experience, spanning the last 50 years of British History.
Disability Paradox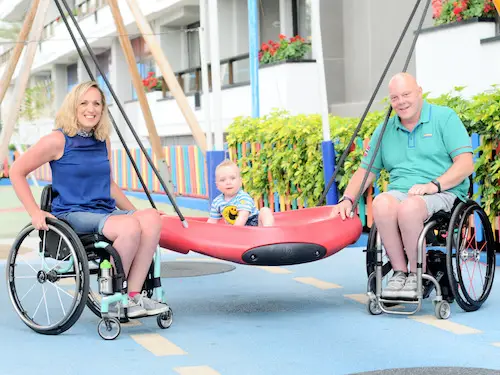 Also for BBC Four, Disability Paradox is a new film that explores well-being levels among disabled people and how we can all enhance our quality of life.
Non-disabled people often take a sympathetic, even pitying view of those who are disabled.
Disability can be associated with failure, dependency and weakness. There is an assumption that disabled people are therefore unhappy, miserable and even depressed.
Scientific research, however, suggests that this couldn't be further from the truth – many disabled people report a good or excellent quality of life. This is despite the perception of non-disabled people that their lives must be difficult and bleak. It's called the "disability paradox".
38-year-old filmmaker Chris Lynch has Osteogenesis Imperfecta and has used a wheelchair since the age of six. In this film, he interrogates this research, reflecting on his own experiences and examining if the disability paradox applies to him.
Reframing Disability
The BBC's Creative Diversity team is hosting Reframing Disability on Thursday 19th November. It will include a series of discussions examining the representation and portrayal of disability on and off-screen in conjunction with The Valuable 500 and the Disabled Artists Networking Community (DANC).
Reframing Disability follows the BBC's two-day virtual event CDX in July, which showcased the vibrancy, innovation and leadership of Black, Asian and Minority Ethnic talent in the creative industry, and aims to do the same focus on the representation of disability.
The event will feature leading disabled actors, writers, producers, presenters, directors, business leaders and global thought leaders including:
• Caroline Casey – founder of The Valuable 500
• Judy Heumann – American disability rights activist and star of Crip Camp
• Greg Nugent – executive producer of Rising Phoenix
• Nikki Fox – BBC News' Disability Correspondent
• Cherylee Houston and Melissa Johns – founders of DANC
• Katie Piper – actress, campaigner, presenter and model
• Anne Wafula Strike – Paralympic wheelchair racer
• Charlie Swinbourne – director, screenwriter and journalist
• Adam Pearson – journalist, actor and presenter
• Ruth Madeley – actress
• Mat Fraser – writer and actor
• Edward Ndopu – activist and humanitarian
• Alex Brooker – presenter and comedian
• Sophie Morgan – TV presenter
Disability representation on the BBC continues in 2021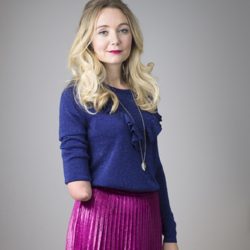 The BBC's commitment to disability representation continues next year with new commissions including Able, a BBC Two documentary presented by Cerrie Burnell uncovering the hidden story of how disabled people fought for their rights and the return of The Break to BBC Three.
BBC Careers' disability initiatives
In addition, the BBC announced new participants for the Writers Access Group, as the successful initiative for talent disabled writers from the BBC Writersroom returns for another year.
Further initiatives to support disabled people include BBC Elevate, which offers placements to production talent on flagship BBC shows, the BBC passport for disabled staff and the expansion of the 50:50 Project to monitor disability.
For more information on the BBC's Disability Discrimination Act events, visit the BBC website.
By Emma Purcell
More on Disability Horizons…