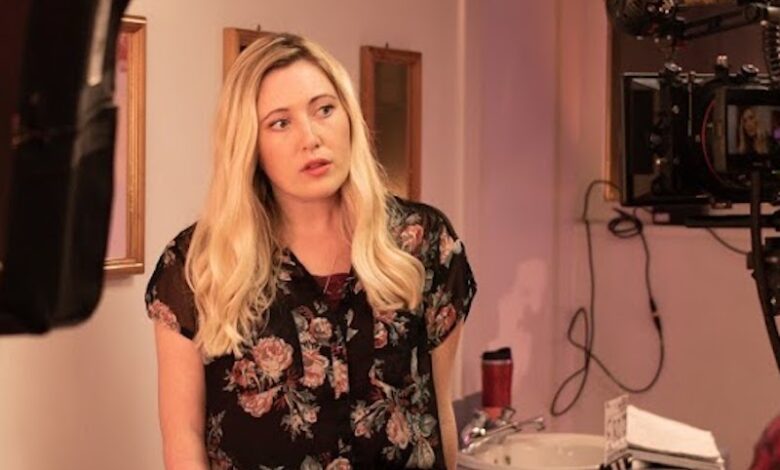 Melissa Johns is a British actress best known for her roles in Coronation Street, Life and Grantchester. She is also the co-creator of TripleC, an organisation that supports disabled people accessing the performing arts. Melissa was born without her right forearm and hand.
Our writer, Emma Purcell, got to speak to Melissa Johns about living with her disability, her acting career both on stage and screen, her appearance on Celebrity MasterChef and her work as a disability advocate.  
Melissa Johns on living with her disability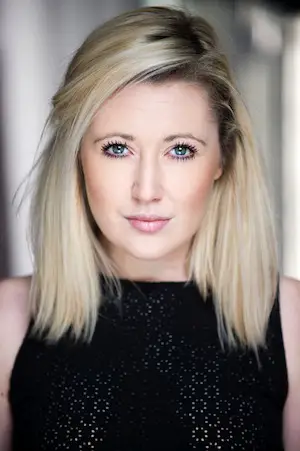 What was your biggest challenge growing up with your disability?
My biggest challenge growing up was accepting my body for what it looks like. I think a lot of people go straight in with the practical stuff; "Oh, but don't you struggle with this and that?" Actually, no.
What I struggled with at 16 or 17 years old, when all of my friends looked like each other, looked sexy and could wear little skimpy tops, was the fact that I look so different from everybody else. I just wanted to wear big jumpers to hide my body. That's the bit people don't talk about.
I always say that when you have a body difference, a limb difference, a disability or something that makes your body different from other people, you spend your entire life making sure that everybody else around you is okay with the way you look. Nobody ever stops and asks you if you are okay with the way you look.
As a child, I didn't care. I'd wave my arm around in the air and it didn't bother me. Then suddenly, my teenage years hit and I just went to a very, very dark place in terms of how I viewed my body. I really did loathe it. I thought it was hideous. I just couldn't stand it.
That continued until I was about 26. I would wear clothes that would hide it. I would go on dates early so that I knew exactly where I could sit so that the guy wouldn't notice my arm.
I taught myself to be really animated in my face and to keep eye contact so that they'd never look below my collarbone, so they'd never need to look at my arm.
I would always walk slightly ahead so that my confidence would make them look at me and not any other part of my body. I became an absolute master of manipulation and that was really draining, hiding an entire part of my body for about 16 years.
Then one day, when I was 26, I thought, "I actually can't do this anymore." I wasn't even living life to the fullest because I was constantly thinking about what I looked like, asking myself, "What are people looking at? Are they staring at me?".
How can you access a full life if you are constantly worried about what the world is looking at when they look at you?
Growing up with a disability has been wonderful and has allowed me to access some of the most incredible things and meet some of the most incredible people. I wouldn't have lived the life that I have without it.
Practically there have been challenges, but the biggest challenge for me was how society viewed me and therefore how I viewed myself.
Do you, or have you in the past, use a prosthetic arm?
I used to have a prosthetic when I was younger. In the 90s, there was a big emphasis on having a prosthetic, but it did nothing for me.
These artificial arms were purely there for looks really, which I guess explains the medical model – you stand out, you look different, let's fix you.
So, for years, I did have artificial arms and my parents were told that I should wear one. However, every time I would rip the arm off and I would throw it. I didn't want to wear it because without it I was free and could do whatever I wanted.
Placing this big thing that wasn't part of my natural body was a restriction. It was covering up something that should be just part of my makeup.
A few years ago, I had one made for going to the gym and when I do pilates. But apart from that, prosthetics don't quite work for me.
Melissa Johns on becoming an actress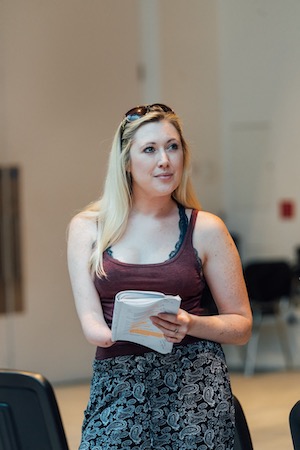 How did you first get into acting?
Honestly, it feels really brave of me as I didn't have a plan B and I don't think I realised that at the time. I joined the local amateur dramatic society when I was about eight in our little town of Ledbury in Herefordshire and fell in love with it and loved performing.
I did drama for GCSE and A-Level and before I knew it, I wanted to go to drama school.
Sometimes I think that not having pushed me to do it. It was either really brave and bold or really stupid, but it has worked out for the best.
What was it like studying at the East 15 Acting School?
Getting into drama school was a whole other kettle of fish. It's one of the toughest things that you can be put through.
There were a few thousand people that auditioned that year and there were only 20 places on the acting course and 15 on the contemporary theatre course.
So, before we'd even entered this industry, we went through this grueling process of being selected to train. But I had a wonderful three years.
I remember one of the teachers saying; "Don't hide your arm in this industry. It's the thing that makes you different and has given you life experience that are different to everybody else. Essentially, it's your gold mind – so use it".
I didn't find that the easiest thing to adopt, but she was completely and utterly right. I don't think that it was about saying you will only get roles because you have one arm.
It was about saying; "Look at the life this has given you, that's going to allow you to take on characters in a whole different way to somebody that's lived a different experience to you."
How easy was it securing your first professional acting role?
I left drama school in 2012, the same year as the London Olympics. The same month I got my first job with Live Theatre, a theatre in Newcastle that was putting on a play called Prize about athletes preparing to compete at the games.
They'd written a verbatim play having spent four to five years in the lead up to the Olympics interviewing people that were training to compete.
The show was beautiful. As an audience, you went through the whole play finding out stories about these Olympians and Paralympians that were competing.
Then right at the end, you found out whether they made it or not. Some of them put their entire life into competing and didn't even make the Olympics or Paralympics.
The wonderful thing about it was that I actually didn't play a Paralympian, I only played Olympians. I remember my agent calling me about the audition and thinking I'll be playing a Paralympian, but then the casting team wanted me to play and tell the stories of certain characters who were all Olympians.
I thought that show was really ahead of its time. It really turned everything on its head. An audience would expect me, the disabled actor of the group, to play the Olympians. It just showed how it is completely about the way you tell a story.
Melissa Johns in Coronation Street
How did it feel to be cast in Coronation Street?
Like lots of people, I'd grown up watching it. The characters, street, pub and cafe have all been in my living room growing up. I have such fond memories of watching it growing up, so being cast in it was amazing.
It was a lovely kind of steppingstone to the work that I've been fortunate enough to go on and do post Coronation Street.
Can you tell us about your character Imogen Pascoe and whether she was similar or different to you?
Imogen Pasco was very feisty. I have definitely got a feisty side, but I think she showed hers a lot more than I do as Melissa.
She was fun to play but I wasn't in the show for that long. In the time I was in it, I made some great friends.
It was really lovely to be given a platform where I could do a lot of advocacy work for disability in the industry and Coronation Street really supported that kind of platform for me.
Do you think Imogen will ever make a return to the cobbles?
I'm not sure. I had a lovely time whilst I was there. I think things like that, if you've had a lovely time somewhere, there was a reason and sometimes it was always just meant to be for that period.
I mean, never say never, but I think where I am at the moment, I enjoy remembering my time on it in such a lovely way that I wouldn't ever want to do anything that would jeopardise that.
Melissa Johns in the BBC drama Life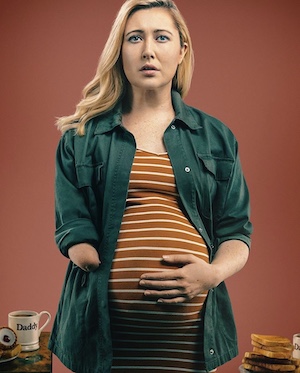 What was it like playing Hannah Taylor in the BBC drama Life alongside big stars including Alison Steadman and Adrian Lester?
Life is a six-part BBC drama written by the brilliant Mike Bartlett who also wrote the award-winning show, Dr. Foster. Therefore, Life kind of already had a lot of followers before it even came out.
It had a wonderful cast. Alison Steadman, who actually went to the same drama school as me, has been in such wonderful shows. I'm a huge Gavin & Stacey fan and I just think she's an absolute comedy queen.
So, the minute I knew that I was going to get to work with Allison, I couldn't wait to get started and the same for Adrian Lester and Victoria Hamilton who are also incredible actors.
As far as leads go, it was my first lead in a drama. I loved the character of Hannah. I'd never played somebody who is pregnant or a mum before, so that was another challenge.
The entire team were so wonderful that quite quickly the imposter syndrome left and I was able to just really enjoy it. It remains one of the best jobs that I've ever had.
Do you know if there will be a second series of Life?
I don't know. I feel like Covid has slowed down filming for so many things. There's such a huge backlog that I think the chances of going back to the things that might have had the chance before are now more remote.
I certainly haven't heard anything. I'm not going hold my breath, but again, just like with Coronation Street, never say never.
Melissa Johns' other acting projects and TV appearances
What was it like playing Miss Scott in Grantchester?
Miss Scott is an incredible character. I love her. She's so different to anyone that I've played before. Grantchester is my first period drama. Series six has just finished and series seven will be out in a few months.
It's up there with one of my favourite jobs. I had never met a team like it. I think that with shows like that the lead cast member sets the tone for everyone else and Robson Green, who plays the lead of Geordie Keating, sure did that.
So, if the lead is a bit of a mean person, everyone feels that on set. If they are generous, lovely, giving, kind and/or funny, that sets a whole other atmosphere up on set. Robson completely sets the tone for Granchester as warm, kind and loving.
Miss Scott is a wonderful character and my only regret is that I didn't join the show sooner. I started in series six. I wish I could have known her for longer because I feel like I've just scratched the surface and there's so much more she could bring to the story.
You've been working on a one woman show called Snatched. Can you tell us more about it?
Snatched is a one woman, autobiographical piece written and performed by me and directed by an autistic director called Lilly Levin. We also have a live musician on stage throughout the whole show who plays a live 90s and 00s soundtrack. So, it's a very 90s and 00s nostalgia show.
It's a heart-warming story and quite coming of age. It specifically delves into my personal story of when my phone was hacked. My naked photos and videos were put online and they ended up in all the national and international newspapers.
The show looks at what it's like to live with a body that is very different from everybody else, how I felt about my body and how I covered it up and hid it away, and then what happens when that body you couldn't stand is seen by everybody online.
Despite that sounding quite heavy, it is a comedy. But that's because comedy is usually the best way to deal with those things.
Snatched was meant to have its first preview in March 2020 – so nearly two years ago. But due to the pandemic it kept being postponed. We had some performances before Covid and then after the first lockdown.
In September just gone, it got to have its first audience as part of an industry sharing at The Lowry Theatre, Manchester, which was wonderful. I couldn't have been more taken back by the feedback.
So, pending Arts Council funding for the third time (it's an Arts Council and Lowry Theatre supported show), it'll premiere at The Lowry Theatre in May 2022 and then it will do a short UK tour. Part four will hopefully be a run in London.
What other acting projects have you got lined up in 2022?
I live in Manchester but I'm in London at the moment because I am doing my West End show in Henry V at The Donmar Warehouse in Covent Garden.
We've been in rehearsals for the last four weeks, which is very full on. Kit Harrington is playing Henry V. It's already a sell-out show, which is exciting. We open on February 12th and it will run until April 9th 2022.
Alongside acting, I'm the co-creator of TripleC, an organisation that creates projects that break down barriers for people with disabilities accessing the arts. I'm the co-lead on that with Cherylee Houston, who is also in Coronation Street.
We have a few different strands, one of which is going into SEN schools, colleges and youth groups, mainly in Manchester, but also aross the UK to work with children and young people with disabilities.
We use drama as a tool for confidence building and self-advocacy and planning for adulthood.
One of our major strands is Disabled Artist Networking Community (DANC), which is a community of more than 1,200 deaf, disabled and neurodivergent creatives working across TV, film, theatre, the arts and media.
What was the experience like taking part in Celebrity MasterChef 2021?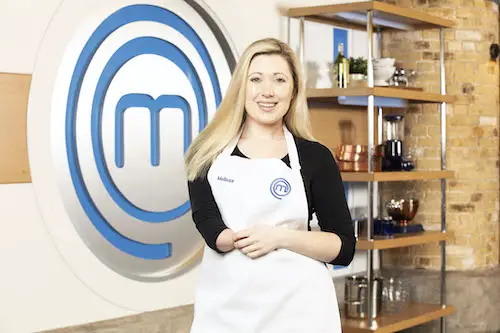 Hilarious, terrifying, draining, wonderful, excruciating – all of the most positive words and all of the most negative words you could think of. It really was one of the most terrifying things I'd ever done.
I'm not a cook. I actually learnt to make my first omelette in lockdown. I've always had people support me and I've never had an interest in cooking before.
So, it was a real challenge for me and I'm so glad that I did it because it gave me the confidence to do stuff in the kitchen, still with support, but me taking more of a lead on it was great.
What advice would you give to other disabled people wanting to become actors?
It's a bit of a steal from Steve Martin but he once said, "be so good they can't ignore you".
I don't think he was necessarily specifically talking about disabled actors when he said that, but I think there's something that resonates within our community when it comes to people working in the arts.
I would say take what makes you different and magnify it, glorify it, make it the best thing that you own.
Because it's that lived experience that has got you to where you are and it's that that's going to make you different to the person next to you.
You can find out more about Melissa Johns by following her on Twitter and Instagram.
Interview by Emma Purcell 
More on Disability Horizons…