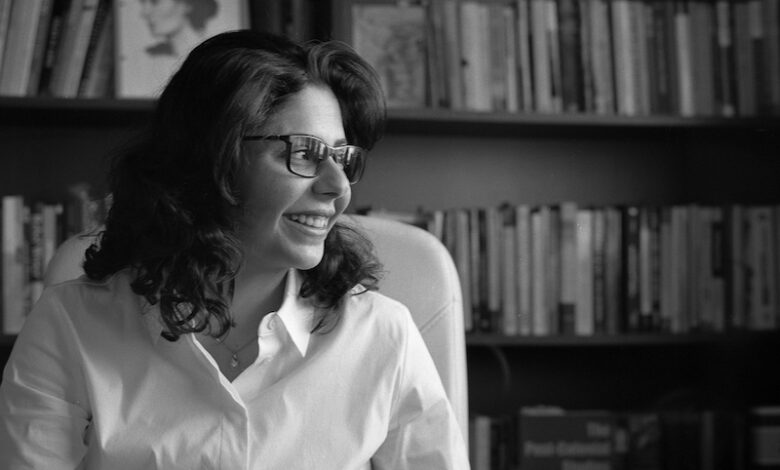 Entertainment & Culture
Head Above Water: a disabled writer shares her journey with multiple sclerosis in a new book
Shahd Alshammari is a Kuwaiti writer, academic scholar and assistant professor of the English language. She is well known for her research that focuses on human and women's rights, disability issues and, recently, the illness narrative. In her latest book, Head Above Water, she shares her highs and lows of living with multiple sclerosis and chronic pain.
Our writer Raya Al-Jadir gives us a book review of Head Above Water and got the opportunity to interview Shahd Alshammari about the book and her experiences behind it.
Head Above Water summary
Head Above Water takes the reader on a journey of discovery and adaptations as we accompany the narrator through her experiences with multiple sclerosis (MS) and chronic pain.
Shahd Alshammari shares her low points and successful triumphs. She bears her soul to the reader as she struggles to understand and accept her condition, MS, which is unpredictable – what you can do at night you might battle to do in the morning. Even the label of 'disabled' is hard to adopt as no one can see the hidden disability that she carries.
"I can't see life as one moment that leads to another. It's a lot more disjointed. One moment you're disabled, the next you're fine. One moment your vision is superb, and the next you're batting your eyelashes frantically, wishing that the dust specs would go away. But nothing goes away unless it wants to. You can't wish it away."
It is this instability that strikes a chord with readers who live with some sort of disability or chronic pain as you never know what the next day or hour will be like.
Head Above Water is not a memoir but a reflection on illness, and it doesn't just focus on Shahd's journey but divulges into the stories of some of her students and peers whose lives have been affected by illness too.
One woman, who has an autistic daughter, finds herself a single mother after her husband completely denies their child's diagnosis.
Another woman, who struggles with endometriosis, makes the ultimate decision to have her uterus removed, resulting in her husband feeling "betrayed". Most of these stories, if not all, are of women who had to fight on two fronts – illness and society.
You can buy Head Above Water on Amazon now for £8.79 in paperback.
Interview with Shahd Alshammari
In my interview with Dr Shahd Alshammari, she describes Head Above Water as "narrative nonfiction, an illness narrative, in which I visit experiences with the body and illness." She distinguishes it from her previous works, which were mostly poetry and fiction, where she touched upon these themes too, but from a different stance.
Born in Kuwait, to a Palestinian mother and a Kuwaiti father, Shahd was diagnosed with MS at the age of 18 years old. She is now an assistant professor of literature, teaching short story writing, narrative nonfiction and women's literature. She has numerous published books and has a blog, in which she documents events and comments on various things.
Shahd said that she started writing Head Above Water around 2018 and continued to work through it and pause from time to time. She stopped "whenever the writing became too difficult or I felt unsure about the work's publication. During the pandemic, I was able to write more and focus on ideas of mortality, illness and disability. I felt the pressing need to write then".
The reason behind her choice to focus on women in her books is that she feels women are seen as a marginalised group.
"We don't get to really hear about or from [women] in fiction or nonfiction. These narratives are always marginalised and hardly ever given importance, even in media, we don't see a disabled female protagonist."
Being a disabled mixed-race woman, Shahd acknowledges that people struggle with every part of her identity in various ways. "Different people will be triggered by different things I suppose – it's not really about me but the people on the receiving end and that's generally my life's philosophy. I guess they struggle to believe that disability can be invisible, too, and what you see you don't always believe."
Publishing a book in our current climate – post-pandemic – has become more difficult as many disabled authors have recently stated, and Shahd is one of them. She describes the process as being "extremely difficult".
She added: "I sometimes think about what would happen if I wanted to write a film about disability – would I still face so much difficulty? Publishers claim they want #ownvoices but then challenge you to prove if it's really your own experience and how you can market that to become a 'universal experience' – it caters largely to non-disabled audiences. Western readers and I find that this is not often talked about."
She eventually found a British publisher that she loved working with, "Archna Sharma was the one who picked up the book and fought for its birth into the European market and still fights for it to be translated into multiple languages. She saw its power and universality."
As an Arab woman, I asked Shahd why she writes in English and not her native language? Especially as she was criticised for it by some Arab readers but Shahd believes language is a complex and complicated topic.
"I write in English but think both in Arabic and English. English feels like it's mine, too, like it's my chosen language. It chose me because I was educated in American schools (English curriculum) so that affected many of my later life choices."
There is so much ahead for Shahd as she is already thinking about films and screenwriting. "I don't have much experience there but I once tried my hand at writing and directing a short film called Chained, in which I explored disability in Arab Gulf society. I wish to do that again one day professionally and maybe with more support from professional directors and filmmakers."
Raya's book review of Head Above Water
In Arab societies, a woman writing and sharing what is personal is still considered a bold move by many, particularly a woman writing about her disability and illness so openly, which does put a limit on what can be shared.
Head Above Water excels in exploring the mental and emotional scars of being a mixed-race disabled woman in a very traditional and patriarchal society.
It is an interesting read that explores the way life changes within a short period with a condition that might be one of the most known in society. Yet, ironically, it's also the least understood. The book can be a difficult read at times, there is no fairytale ending but one that will bring some sort of peace.
I have given Head Above Water 7/10.
Head Above Water was published by Neem Tree Press on May 30th, World MS Day and is available to buy on Amazon.
You can find out more about Shahd Alshammari by visiting her website and following her on Twitterand Instagram.
Disability Horizons Book Club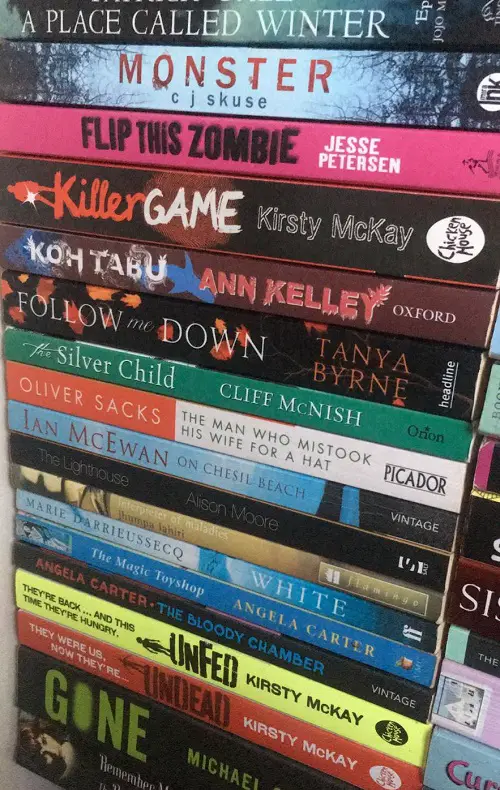 If you love reading books and looking for a friendly community to discuss and review a collection of titles from disabled and non-disabled authors with, then come join our virtual book club.
Our next session will take place on Sunday 31st July 2022, in which we will be discussing Head Above Water.
If you would like to join, please email Raya at raya@disabilityhorizons.com and she can send you the Zoom link.
By Raya Al-Jadir
More on Disability Horizons…