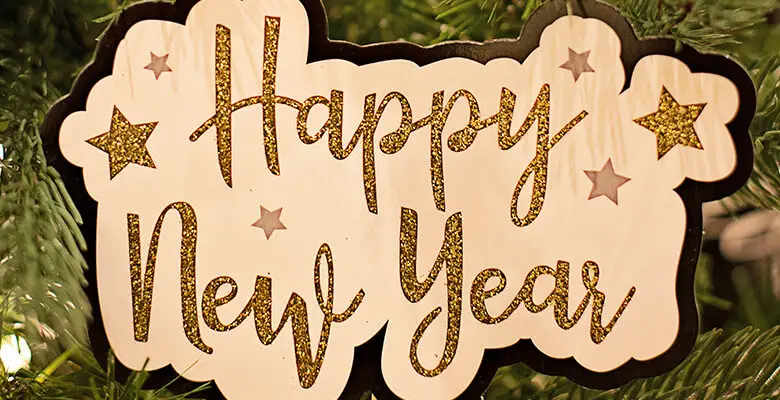 There is often something to get in the way of a good night on New Year's Eve, whether it is extortionate prices, inaccessibility, fatigue or pain, losing your phone, bag or purse and/or not being able to find your friends.
However, fear not, there is a range of things you can do to have a great evening celebrating from the comfort of your own sofa or bed, removing any barriers in your way. Our writer, Emma Shepherd, shares 5 accessible virtual ways you can celebrate the new year.
Going on a night out can be challenging with a disability. Not only are many pubs, clubs and venues inaccessible, but cabs and transport can be too – not to mention being twice the price on New Year's Eve (NYE).
Added to that, if you are feeling tired, are in pain and/or unable to stand for long (there are definitely no seats to be found on NYE unless you get to a venue by 7pm and that makes for a long night!), it won't make for a great night.
Here, I suggest five unique virtual activities that you can do by yourself or with friends and family online.
1. Virtual party
Host your own virtual party online by using a platform such as Zoom, Teams, Skype, or WhatsApp. This might take a little bit of planning, especially if you have a friend or family member that does not know how to access the online platform.  
Do not forget to get in the snacks and your favourite drinks.  Send a fancy online invitation to make it special.  Have any theme that you want, such as fancy dress (or your best PJs, if you are anything like me), or your finest sparkly top (with your PJ bottoms).  
As part of the party, you could do a photo slide show of your year and have others share their slide show in turn.  
You can even have your own Countdown Clock using timeanddate.com showing how long it is to midnight. You can then have the clock on a spare laptop to show the countdown.  
If you have friends and family who live in different countries, then you can always celebrate New Year's Eve more than once.  For the night owls out there, have a look at what happens in New York! This is a free live webcast that you can join – NYE Live Webcast Times Square NYC.
If you want to turn the party into a dance party then you can find 10 top tips here – How to Throw a Virtual Dance Party – The Bash.
Do not feel that you have to 'party' online past midnight though.  Have your party during the day then that way the younger members may be able to join in too. Fatigue and pain have a part to play and you may wish to be in bed at 10pm and there is nothing wrong with that.  
2. Virtual Games
Games are great fun and were a lifeline for me during Covid. I played every Saturday online with a group of friends and it really helped me mentally.
One idea is to do a virtual version of MTV Cribs, a TV programme where you follow a celebrity around their mega-mansion.  
Your version can be to play MTV kitchens and you can give the others a tour of your kitchen countertops, flashy gadgets and end up looking at the inside of your fridge and see how old the yoghurt lurking in the back actually is. Much cheering, shaming and asking questions is needed from the audience.  
Crowdpurr.com is a gaming platform that allows you to play trivia games or bingo and you can create leaderboards for your events. 
You will need a game master to lead the session. The game will generate a unique code so that you all play in the same room and make the room private, so no one else randomly turns up. 
Jackbox Games is another gaming platform that has loads of games for you to play with your friends and family on New Year's Eve. 
There are so many of these platforms. One tip I have learned – it works better if you can all be on Zoom together and play the game on another device, such as your phone.
3. The London of Charles Dickens' A CHRISTMAS CAROL virtual tour
Fancy a 'walk' around London without leaving the comfort of your home? This virtual tour explores the story of Charles Dickens' book A Christmas Carol, which is at the heart of the festive season in 19th-century London. 
Here, where Dickens himself explored and studied every nook and corner, so too Ebenezer Scrooge walked from his counting house to his melancholy tavern and even more dismal lodgings. 
But where were they? Where was Jacob Marley buried and how does this help explain his unquiet spirit? From Bob Cratchit's icy slide on Cornhill to the City churches ringing out their peals on Christmas morning – "Golden sun-light; Heavenly sky; sweet fresh air; merry bells" – it is all here for discovery and delight. 
The tour will be guided by Richard Burnip, an actor and narrator of numerous audiobooks and documentaries. 
When you book, a Zoom invitation will be sent to you a couple of days before the event. As well as dates across the Christmas period, there is also the chance to explore the virtual tour on the 31st December 2022 at 10pm.
Book tickets to The London of Charles Dickens' A CHRISTMAS CAROL virtual tour on EventBrite. 
4. VIP drinks party
If you cannot afford your own private bartender (who can?), then you can go on a course online so you can host your own drinks party. Of course, you will need to get your invites out in time to allow people to stock up on their drinks cabinet.  
On Udemy, an online course platform, you can do a Popular Cocktail masterclass.
In the video course Yan, the bartender, walks you through 23 of the most popular cocktail recipes around at the moment, from The Classic Daiquiri to The Bloody Mary, from your French 75 to a Moscow Mule – it's all in there! 
With over 25 clearly narrated tutorials, Yan explains how to use ingredients, alcohol, cocktail utensils and items around the house that can be substituted to get the same effect and get your taste buds tingling.
5. Speak the Word creative writing workshop
How about doing something completely different and learning how to do some creative writing with Speak the Word for free?
On 31st December 2022  between 6pm and 7.30pm, you can experience a mix of reflective writing exercises and mindfulness is offered, which usually takes place every fifth Saturday. This workshop allows you to take a moment to pause and reflect on yourself and your writing practice.
This event is said to be really accessible with captioning available and they are keen to know if you have any other accessibility needs. It is also queer and trans-affirming too.
And you don't have to stop after NYE as these writing workshops take place every Saturday throughout the year. If you enjoy the New Year's Eve event, then it may inspire you to take up a new hobby for 2023 and attend future creative writing workshops.
This is the schedule for the Speak the Word events:
1st Saturday of month – writing workshop
2nd Saturday of month – editing workshop
3rd Saturday of month – writing workshop
4th Saturday of month – open mic
5th Saturday of month (when there is one) – journaling workshop
Head to the Speak the Word EventBrite page to book your place in a creative writing workshop.
What plans have you got this New Year's Eve? Are you attempting a night out or staying home and enjoying virtual events? Let us know in the comments box or on Facebook and Twitter @DHorizons.
By Emma Shepherd
More on Disability Horizons…