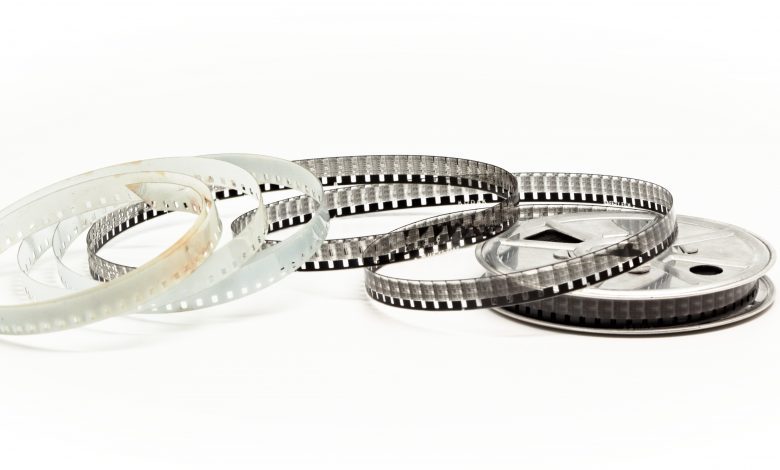 With the media becoming ever more prominent in our 21st century lives, how we see disabled people and the disability experience being represented on the cinema screen is becoming increasingly important.
Looking at today's films and ones over the last 100 years, Julia Blackwell rounds up 10 iconic films featuring a disability. 
 10. Freaks (1932) directed by Tod Browning
Freaks was the first film to feature such a large number of disabled actors on screen. The film tells the story of disfigured/disabled circus performers who believe a member of their group is being tricked into marrying a woman who only wants him for his inheritance.
The 'freaks' of the title most obviously refers to the 'freakshow' role of the characters within their travelling circus, but it also reflects the response of the audience at the time. Viewers were repulsed by the disabled bodies they saw on screen as they did not fit in with their idea of what was 'normal.'
I doubt many disabled people would be paraded in a freak show in 2015, but from the titles of particular documentaries about disability to the ignorance still endured by many disabled people today, Freaks serves as a valuable landmark against which society can judge how far it really has come.
9. Penelope (2006) directed by Mark Palansky
One of the charms of Penelope is it's magical fairy tale feel. Unfortunately, this is also the film's biggest flaw. Penelope's facial disfigurement of a pig snout is constantly referred to as a 'curse'.
As part of the film, Penelope breaks free from her prison of a home and in the wider world is never patronised, but is admired as an individual. This teaches her to fight back against the image obsessed and shouts: "I like myself the way I am!"
But just as she comes to accept herself, in the end her nose changes to 'normal' and the 'curse' is broken, which makes me scowl and throw things at the screen.
Despite the turn around, it is an enjoyable film and rather liberating, if you forget the end. It does however prove an unfortunate fact. The belief that any form of otherness is a 'curse' that must be pushed out is often fed to society from a very early age.
8. Under the Skin (2013) directed by Jonathan Glazer
Under the Skin is about an alien who drives around in a slightly creepy van, seduces men and leads them to their death. Personally I would not call this a clear connection to disability… but I promise I have a point!
As part of its murderous road trip, the alien meets Adam Pearson who you may have seen present the BBC Three documentary The Ugly Face of Disability Hate Crime earlier this year. He(and therefore his character) has neurofibromatosis, which he opens up to the alien about. As a result the alien begins to consider it sown physical form as a human. As soon as the alien is discovered to be non-human and 'abnormal' it is instantly rejected and destroyed.
Through the introduction of a disfigured character, Under the Skin does encourage interesting discussions about what it really means to be disabled. Disability is one of the most diverse minority groups and I believe the film industry should reflect this.
7. Inside Out (2015) directed by Pete Docter and Ronnie Del Carmen
Inside Out has been praised for raising awareness of mental health, an important issue that I'm sure we can agree affects a lot of disabled people. In addition, those with mental health conditions often face similar obstacles to people who are physically disabled or have learning difficulties.
The film creates a fantastical world around how we learn from our emotions as we grow up. A struggle faced by a lot of people with mental health issues is that others do not listen or try to understand their emotions, but instead tell them to think about life in the way they themselves do.
In Inside Out, the character of Joy fails to show basic respect towards the character of Sadness, and does not see her as a valuable contribution to the team of emotions. As such, Inside Out encourages people to think about valuing everyone's individual abilities and not to make personal presumptions about what a person can and cannot do. Try telling me that's not an important part of any disability discussion!
6. Edward Scissorhands (1990) directed by Tim Burton
Not only does our beloved Edward Scissorhands have a very obvious physical impairment (he has scissors for hands in case you didn't know, bit restricting), but he also enters into a community in which he is first and foremost perceived as an attraction.
Could we call him the 'freak' of the community? Edward is adopted into a family home which he struggles to adapt to because of his scissorhands and need for support with basic things.
Despite displaying talents, the community seem to take advantage of him rather than respect him. Edward is bullied back into isolation by the very community that pretended to accept and embrace him. These are all common experiences of disabled people, especially those who've grown up around people with a limited understanding and acceptance of disability. I believe this film is a vital, but too often overlooked landmark of disability in film.
5. The Theory of Everything (2014) directed by James Marsh
The Theory of Everything follows the relationship between Stephen Hawking and his ex-wife Jane Hawking. The film faced criticism for casting an able-bodied actor as a disabled character. To me that issue is more about the acceptance of disabled actors into drama schools and agencies. But we'll save that discussion for now!
The film not only looks at the experience of Stephen Hawking as his condition develops, but it is the first film on my list which also gives the audience the perspective of the carer. Jane Hawking becomes increasingly relied upon as Stephen Hawking's carer as their relationship develops.
The perspective and experience of Jane is what struck most about this film as sometimes these storylines can appear patronising and overdramatised. However, as this biopic is based on Jane's memoirs it's more real. An important watch if you are interested in the relationship between a disabled person and their carer or their family and friendship circles in general.
4. Mad Max: Fury Road (2015) directed by George Miller
There is more than one disabled character in Mad Max: Fury Road. But as the film revolves around Furiosa's search for her homeland whilst defending a truck of escaped prisoners, I shall focus on her.
Furiosa has one arm and at times wears a metal prosthesis. No character dwells upon Furiosa having one arm, nor is the audience encouraged to dwell upon it or feel any pity for Furiosa as result. She does not need pity as she is still a capable leader who women are likely to leave the cinema applauding and admiring!
There are issues that have been discussed about the representation of disability in this film, again the casting of an able-bodied actress as a disabled character has been frown upon. An important point but I shall rant about that on another day, for now I am just happy to have watched a disabled heroine triumph in the cinema!
3. How to Train Your Dragon (2010) directed by Dean DeBlois and Chris Sanders
How to Train Your Dragon also includes amputee protagonists, Hiccup and his companion Toothless, the dragon, who end the film as prosthesis users and therefore physically disabled.
How to Train Your Dragon takes a rare path for a film featuring disability. The protagonists begin the film able-bodied and end the film as disabled characters whose physical support needs actually improve their lives. Normally the final message about disability is quite the opposite!
Hiccup and Toothless relate to each other as they both share the disability experience. Throughout the film they both care for and support the other, as everyone does in close friendships. Their new identities as disabled people become a benefit in not only their individual lives but also the lives of both their communities.
 2. What's Eating Gilbert Grape? (1993) directed by Lasse Hallstrom
In What's Eating Gilbert Grape? Gilbert's younger brother Arnie appears to be on the autism spectrum (although this is never explicitly stated) and the film is the first family drama I can recall watching with a disabled character.
The film can be a tough watch as each family member encounters personal struggle. There are a lot of moments of extreme tension within the Grape household, some of which result in physical violence.
At first Arnie's episodes of challenging behaviour may seem out of the ordinary and the cause of a lot of the family's stress, but watch the film a couple of times and I'm sure you'll find that each family member acts out in their own personal way.
Although elements of Arnie's portrayal do appear to patronise him as a character, on the whole he is an equal member of his family unit. The family all work together to gain a better understanding of each other by the end and Gilbert seems to learn far more from Arnie than Arnie does from him.
1. Finding Nemo (2003) directed by Andrew Stanton and Lee Unkrich
Finding Nemo is my number one film to feature a disability as it has created popular disabled characters that appear to be returning for a sequel in the near future!
Nemo has an underdeveloped fin, Dory has short term memory loss and Marlin adopts the role of the over-protective and patronising carer for them both. In the beginning Marlin restricts Nemo's opportunities as he is fearful of what will happen as a result of his son's 'lucky fin'. But as Nemo retaliates and swims out to open water, he gets stolen by a diver.
When Marlin searches for Nemo with the help of Dory, Marlin focuses almost entirely on her condition and fails to recognise her important contributions to the search. Rather than the disabled Nemo and Dory being forced to change their ways, it is the able-bodied Marlin who goes through a change and learns to respect both Nemo and Dory.
The film does not focus on the characters as disabled, that it is simply who they are and this adds to, rather than takes away from, their incredible onscreen adventure.
So there is my top ten and as I'm sure you can tell, it's a rather personal list. I hope I have interested you in a few titles and sparked a few discussions! Be sure to let me know what you think and keep your eyes peeled for disability the next time you're at the cinema.
By Julia Blackwell
Tell us about the films you love, hate or that just get you talking. Get in touch by messaging us on Facebook, tweeting us @DHorizons, emailing us at editor@disabilityhorizons.com or leaving your comments below.