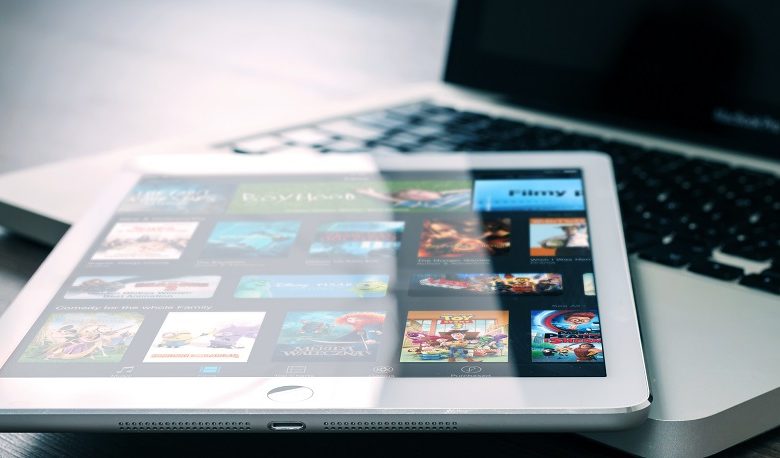 By now, many of us will have been self-isolating at home for weeks, shielding ourselves from the coronavirus outbreak in the UK. Right now, more than ever, we need things to keep us busy and entertained at home.
Happily, through the power of technology, many companies, organisations and charities have responded quickly, opening up their services to everyone from the comfort of their own home. Here are XX things that will keep you smiling – all for FREE.
Virtual tours from your sofa
Many places of interest, from museums to zoos, are opening their doors to everyone to enjoy from the comfort of their own home.
Virtual tours are not only a great way to fill a couple of hours, but also make a wide range of locations that would normally be off-limits to disabled people accessible. It's one thing that we really hope stays in place after this pandemic.
1. Houses and gardens
The National Trust has opened up some of its properties and gardens for virtual tours, including Hidcote house, Sissinghurst Castle, A la Ronde house and Anglesey Abbey.
You can also get a 360° view of a number of rooms in Blenihum Palace – the Red Drawing Room, and the First, Second and Third State Rooms.
Waddesdon Manor and the Royal Pavilion in Brighton are also offering a virtual experience.
To immerse yourself in beautiful gardens, head to YouTube to take a look at the attractions at Kew Gardens and see RHS Wisley from the air.
2. Zoos
Chester Zoo is streaming regular live virtual tours on its Facebook page and YouTube channel, and has lots of downloadable learning resources for kids.
Edinborough Zoo has live webcams on its panda, penguins, koala and tiger so that you can take a sneak peek into the lives these of cute animals.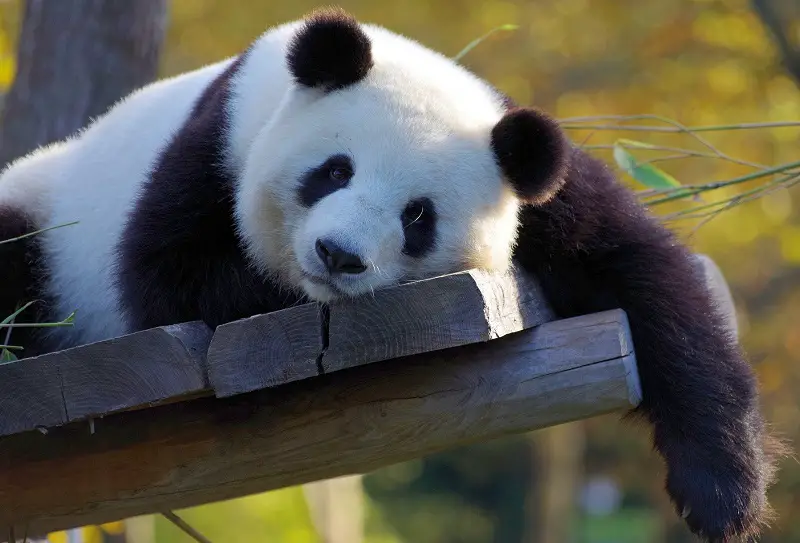 3. Museums
The British Museum not only has virtual tours of its main exhibitions, but it also has audio tours and online resources, and allows you to look up-close at specific collections and listen to its behind-the-scenes podcast.
The Natural History Museum has also opened its doors virtually, and you can view many of the collections at the Victoria & Albert Museum online.
4. Art galleries
The National Gallery has a Google 360° tour of many of its room from 2016, plus there are plenty of behind-the-scenes videos on the National Gallery YouTube channel.
You can also search the art collections at the National Gallery to study many of its paintings in detail, as you would in real life. You can do the same on the National Portrait Gallery website.
Tate Britain has also utilised Google to offer tours online as well as having collections readily available look through.
5. Royal residences
Buckingham Palace, Windsor Castle and the Palace of Holyroodhouse all have virtual tours of their most iconic rooms, including the Throne room at Buckingham Palace and State Banquet at Windsor castle.
6. Disneyland
If you have children – or are a big kid at heart – you'll be thrilled to discover that you can glimpse into Disneyland with its new 360° tours.
7. Natural wonders
Head to the Lake District via live webcams on Lake Windermere, Ullswater, Keswick and more.
You can even take a look at the Giant's Causeway in Ireland and Stonehenge in Salisbury.
Watch TV shows and films
A few different TV channels and subscription services are offering free and additional TV shows to help us through self-isolation.
8. Shows revisited on the BBC
The BBC has added lots of old TV shows to its iPlayer to enable you to binge-watch box sets. Re-watch comedies including Miranda, Gavin and Stacey and French and Saunders, and dramas, such as Spooks, Luther, and Merlin.
There is also a selection of new BBC shows already recorded and airing soon.
Or course there are all the other usual Freeview channels, such as Dave, Really, Drama, Quest and CBeebies, and movie-specific ones including Film4, Paramount Movies and Sony Movies. The only downside is that they have adverts.
9. Amazon Prime for kids
If you have kids you can enjoy a range of films and TV shows for children absolutely free on Amazon. You don't have to be an Amazon Prime member, but you do need to have an account with Amazon.
If you're already subscribed to Virgin Media or Sky, you can also get some free extras.
10. Free online streaming services
There are also a few websites and apps that have a bank of free TV shows and films – Popcronflix, Filmrise (in-app only) and Kanopy, although, for this last service, you will need to be part of a participating library.
Be aware, there is currently a Netflix scam claiming to offer free subscriptions, so be wary if you receive any unsolicited communication about this. You can find out more about how to spot a scam on the Netflix website.
Accessibility features on TV streaming services
If you would like to know more about how to access streaming services if you're blind or visually impaired, check out Emma Purcell's blog post, where she rounds up accessibility features on TV streaming services.
Sing to lift your spirits
Since Covid-19 came to the UK, established choirs have been moving online to enable their singers to continue to meet, albeit virtually. Not only that, but new choirs are also springing up in all shapes and sizes.
Here are a couple of options if you'd like to lift your spirits through the power of singing.
11. Great British Home Chorus with Gareth Malone
Performing every weekday at 5.30, Gareth leads a virtual choir from his at-home music studio.
You can sign up to the choir on Gareth Malone's website, and watch/join in the Great British Home Chorus sessions on YouTube.
Here is the first session to give you a flavour of what is involved.
12. Rock Choir online
The established Rock Choir, which has groups spread across the UK and normally charges for people to take part, is doing free sing-along sessions every day at 3 pm. Each virtual gathering is lead by a different group from across the country.
Visit the Rock Choir website to find out more about the organisation and this initiative, and join Rock Choir on Facebook to get involved.
Read and listen to 100s of books
While schools, libraries and book stores are closed, a number of online book services are offering ebooks for free during the outbreak.
13. eBooks for adults
You can browse hundreds of ebooks on Goodreads, which also allows you to connect with others and set reading challenges. All you need to do to get access is sign up, which you can do via Facebook to Amazon.
Until 30th April, Amazon is offering a two-month free trial of its KindleUnlimited service, allowing you to download a whole host of ebooks, magazines and audiobooks. And you don't have to have a kindle.
You can also get a free trial of Amazon's Audible service, where it has audiobooks, which gives you 30 days of use.
Like with the film and TV streaming service Kanopy, on Hoopla you can read a range of library of books for free if you are joined with a participating library. It has movies to watch as well.
You can also use Open Library and Many Books to find free books that can be read online or can be printed out.
14. eBooks for kids
Tons of books for kids and teenagers on Audible are now free, and online library Oxford Owl has made more books available too.
You can also use the Books Trust to find books and games for younger kids.
Listen to podcasts and radio shows
Like audiobooks, listening to a podcast or radio show is a great way to pass the time or add background ambience while completing tasks. And there are lots available for free.
15. BBC radio and podcasts
All BBC radio channels – of which there are more than 10 – are free to listen to and don't have adverts. It also has a wide selection of podcasts, from ones that will make you laugh to those that will get you thinking.
Of course, there are lots of other radio stations, including Magic, Kiss, Heart and Capital, but these have adverts. Heart and Capital also have podcasts.
16. Free podcast sites
Podbean, TuneIn and Libsyn have hundreds of podcasts available in lots of different categories. The latter also has a podcast series from our Co-founder Martyn Sibley.
Many of the podcasts on all three sites are free to listen to, although some have adverts or messages from sponsors. There are also premium versions, which give unlock other podcasts and remove ads.
You can also listen to lots of podcasts for free on Spotify, but you will need to sign up. It doesn't cost anything to join, but the paid-for version will give you access more.
17. Amazon Audible free trial
Like with audiobooks on Amazon's Audible, you can try the Amazon Original podcasts, for free when you take out a 30-day free trial.
Watch at-home theatre
While we might not be able to physically go to the theatre at the moment, you can still enjoy breathtaking shows from home, some of which would never have been accessible to you before.
18. National Theatre weekly screenings
Each Thursday at 7 pm, the National Theatre will be screening plays recently seen at the theatre.
If you're not free on that day or at that time, you can watch them afterwards on the National Theatre's YouTube channel. Just be aware that they will only be available for a limited time.
19. Andrew Lloyd Webber's musicals
If musicals are more your thing, then you'll be thrilled to learn that Andrew Lloyd Webber is showing some of his iconic musicals online.
Head to The Show Must On YouTube channel to watch them every Friday evening at 7 pm, and catch up afterwards if you miss it, again for a limited time.
20. Royal Opera House shows
The Royal Opera House will be posting four of its shows online – Peter and the Wolf, Acis and Galatea, Così fan tutte, and The Metamorphosis.
They will be shown on a Friday evening, but again will be available to watch afterwards on The Royal Opera House YouTube channel for a short period.
Play games and quizzes
From Candy Crush and Solitaire on your phone to online quizzes and computer games that can be played with friends, there's lots to keep you occupied.
21. Apps
There is a whole host of free apps available with games and quizzes to help you while away the time. Our article on top fun and activity apps is a good place to start.
If you're a fan of the TV show Wheel of Fortune, you can play a free version on your iPhone or Android phone.
And if you like word games, try the Words with Friends and Scattergories app on both iPhone and Android phone.
The Apple store and Google Play store will have lots of other free suggestions too.
22. Video and computer games
Some websites offer a selection of free video games, including Steam, Epic Games and Itch.io, with the last having made much more available at this testing time.
23. Playing with others
While we're in lockdown, it's great to be able to have fun with others, even when you're not in the same house.
Website Playingcards.io enables you to invite friends and family to play card games and chequers with you. You can also play Uno online with others once you download it from the Let's Play Uno website.
Games.co.uk has tons of free games, many of which can be played with someone else, but it does have adverts.
HouseParty, which you can get on your phone, tablet, or computer, allows you to have a virtual party with as many as eight guests.
Use websites such as Free Pub Quiz and Fun Quizzes if you want to create your own quiz night.
Lastly, the website Kahoot is designed for students and teachers to create educational quizzes and games, but can be used for almost anything, so it worth exploring.
Take part in fun challenges
Doing the rounds on social media is a raft of fun online challenges – and anyone can join in.
24. Loo Roll Challenge
The #LooRollChallenge involves people doing something creative with, you guessed it, a loo roll. Many have created videos showing a loo roll being thrown seamlessly from one person to another, making it look like it has travelled miles.
Others have been painting works of art on the cardboard tubes in the middle, while some have chosen to play keep it up. Paralympian Will Bayley did just that recently – very successfully.
Toilet Roll Challenge! 😂 pic.twitter.com/3pCZYH8rpK

— Will Bayley MBE (@WillBayleytt) March 27, 2020
25. Teddy Bear Hunt
Inspired by the book We're Going on a Bear Hunt, this challenge sees stuffed bears being placed in windows across the UK, giving children something to look out for and distract them from the current situation.
By Disability Horizons