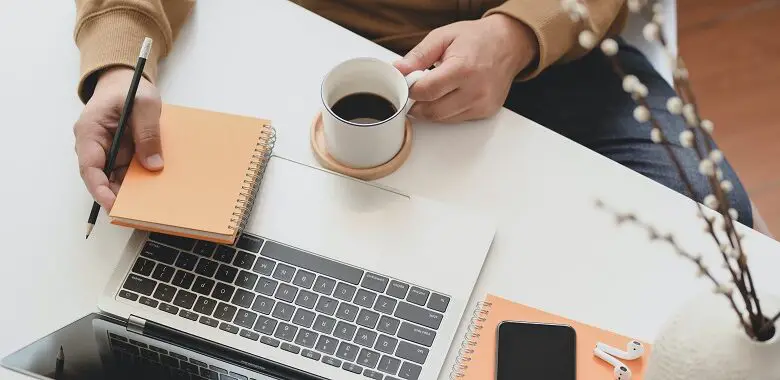 Here at Disability Horizons, we know all too well how tough life can sometimes be when living with a disability or health condition. It can stop you in your tracks and make you feel like the life you want is impossible. We want to help you to change that.
We've partnered with online learning and personal-growth platform Mindvalley, to bring you two online courses that will help you to transform your life and outlook.
Plus, they each start with a taster masterclass that is totally FREE – so what are you waiting for?
Redesign your life with Lifebook
Is it still possible to 'have it all' in life, even in the midst of a global crisis and uncertain times? Redefining your life helps you to emerge from the chaos with a new game plan for your ultimate life.
2020 started off with so much promise. There were so many ambitious goals you wanted to achieve this year.
Then the world turned upside down in a heartbeat. And now, many of those goals suddenly feel out of reach.
But there's something about a crisis that makes us re-evaluate our priorities in life.
Things like our health, our most important relationships, spiritual beliefs, emotional resiliency, and more.
And likely, you've started to rethink what you truly want out of life.
But with so much chaos happening around you, it's extremely tough to get any clarity you need to move forwards.
Which is why you need a system, something that allows you to really dig deep into who you want to be, what you really want, why you want it, and how to get it all in life – no matter how crazy the world gets.
Created by Jon Butcher, he used this system to achieve what some might say is impossible – extraordinary success in every area of his life, on his own terms and without sacrifice or compromise.
Alongside his wife Missy, they're hosting a FREE life-changing masterclass on how this system works and how you can start applying it in your life today.
And by the end of this class, you'll also create one of the most important documents of your life.

Feel healthier and stronger with WildFit
We all want to feel fitter and healthier. WildFit can help you to achieve that. To improve your energy, strengthen your muscles, help you sleep better, and add more years to your life…without exercise or calorie counting and without any struggle or hunger.
In this highly-informative training session from the world-class coach and founder of WildFit, he'll share mind-blowingly simple concepts… yet the associations he makes to why we struggle with food and obesity and diseases are indeed genius.
And all this came from his personal experience of being terribly sick for 10 years – and accidentally curing all of his symptoms, allergies and pain in just 30 days.
30 DAYS!
That's how effective his methodology is. But the most amazing part of Wildfit isn't how it just worked for Eric… It's how it's working for thousands of others.
Like Chris Vuchich, who'd tried everything before Wildfit.
Chris' story is one we know all too well. Like so many of us, Chris suffered from a chronic condition – ulcerative colitis – that causes inflammation and gapping sores all along your digestive tract.
Normal indigestion can be a pain, but ulcerative colitis can be life-threatening.
Even Chris' family was growing more and more uncomfortable with the risks to his heath. So Chris agreed to try Wildfit for 90 days – and go to the hospital if it didn't help.
What happened next was nothing short of life-saving.
"I am happy to report the amazing results that my symptoms disappeared completely by day 28!! Here are the other benefits I experienced:
Improved skin
Acid Reflux GONE
Improved sleep
Varicose veins diminished
Enlarged prostate – still have symptoms but not near as bad
Released 32 lbs – wow I'm almost back to where I was in my teenage years.
I can't say enough good things about Eric and WildFit. It's changed my life dramatically."
Thousands of people like Chris have experienced the life-changing benefits of WildFit, helping them to not just survive their health conditions, but live FULL, vibrant lives.
If you take only one tiny step towards improving your health and fitness levels this year… this will set you on the right path.
By MindValley
More on Disability Horizons…