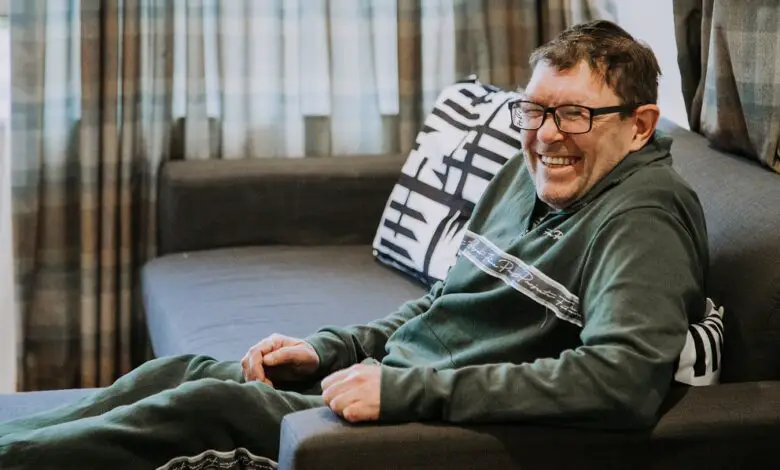 Lifestyle
A forward look – why choice in social care is paramount in the years ahead 
A lot has happened in 2021 – not just in terms of the pandemic, but in terms of important conversations around disability inclusion too. From funding commitments for girls' education to the Law Commission recommending that disability is levelled up as a protected characteristic within hate crime laws.
But one topic that's particularly featured a lot in discussions is that of social care reforms. Here Gemma Hope, Director of Policy at Leonard Cheshire, discusses why choice in social care is so important.
September saw a key moment for social care reform when measures passed through the House of Commons for social care funding. Something we've been waiting for urgently since Boris Johnson made his promise to fix social care back in 2019.
But while the new plans pledged £12 billion a year towards restoring the NHS to its pre-Covid state and improving social care, only £5.3 billion of that was earmarked for social care over the next three years.
And with Covid continuing to cause serious disruption to the care sector, we were hoping to see some significant emergency funding in the Autumn Budget. While there were new grants for councils, none of the funds were ring-fenced for social care.
We really needed to see emergency funding to help address staff shortages in the sector, being felt off the back of Covid and Brexit. Social care is such a vital sector, but it's often misunderstood.
Social care staff are extremely valuable, playing an essential role in supporting disabled people to live as independently as they choose. And that support goes beyond personal care.
Good social care means disabled people can spend time with their friends and family, travel, study and work.
And good social care is also about choice. Too often the narrative around social care is focused on care for the elderly. But in reality, 1 in 3 care users in the UK are aged 18 to 64.
Better investment in social care would give people more options, meaning they could choose a person-centered care plan that really works for them. In turn, this would allow more disabled people to pursue careers, progress their existing careers or increase their hours.
This in itself would have economic benefits for the UK economy. In fact, we commissioned Frontier Economics (pro bono) to model the economic benefits of investing in social care and found it could generate an additional £6 to £20 billion in annual income for the UK economy.
Read our full article on the benefits: Why investing in social care could boost the economy by helping disabled people be independent.
Social care choice and control for disabled people
As part of the research, we also held focus groups and interviews with disabled people across the UK to get collective views on what good social care should look like. Choice and control were prominent themes.
Disabled people are experts in the care they draw on. Actually, having choice and control over their care is a legal right outlined in the Care Act 2014. Yet unfortunately, this right is not always being upheld by local authorities.
It's important that disabled people can co-produce their own care plans, have a choice in the care available and have control over how they manage it.
These themes are something we will continue to bring into ongoing discussions around reform. This is on top of calling for additional funding to support the care sector in the here and now.
Part of extending choice is a move towards more supported living homes, housing that can offer greater independence for tenants.
Supporting living can also help take pressures off NHS long-stay hospitals, meaning individuals have more appropriate accommodation to move into.
The social care sector is crying out for flexibility, consistency and continuity of care – and supported living can help with this.
But we know there are major gaps in the availability of specialist supported living accommodation in some parts of the country and we want to see reforms helping to address this.
At Leonard Cheshire, we're pleased to be involved in six new supported living developments, half of which will involve bespoke provisions for tenants with Acquired Brain Injuries (ABI).
These developments will include collaborations with adapted housing specialists and other charities and will be equipped with the latest technology and specialist support staff.
You can read more about the opening of one development called Moray Lodge in Northampton, which is where Charlie, pictured above, now lives.
It would be great to see even more development of services that are more age and need appropriate, providing more people with access to care that works best for them.
Good social care can be transformative, improving social opportunities for disabled people. This in turn supports good mental health and wellbeing.
With 2022 fast approaching, we'll be continuing to push for the government to ensure that working-age disabled adults are central to reforms.
We need to see social care delivered in a way that goes beyond meeting basic needs. More readily available, with greater flexibility, future provision must more widely support the right of individuals to have full and independent lives. Only then, can we really say social care has been 'fixed'.
By Leonard Cheshire
More on Disability Horizons…