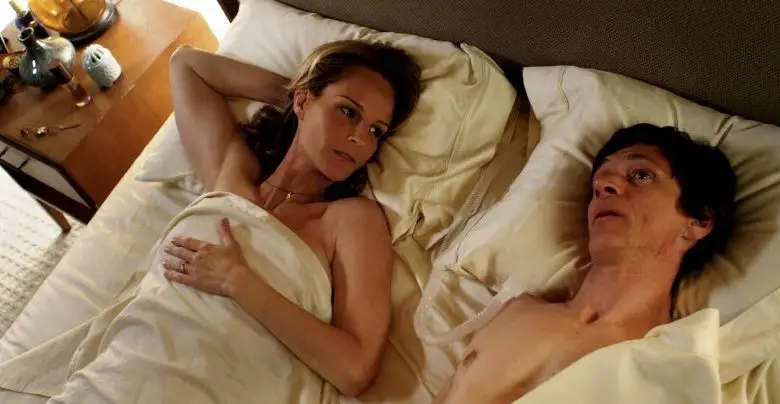 The Sessions is the latest disability-related film to come out of Hollywood with sex as the hot topic. But how well have they showcased the subject matter, and how representative is it of disabled people. Kirsty Liddiard shares her thoughts on the film…

As a reader and writer of all things disability and sex, I was excited to learn that a famous essay by Marc O'Brien (a disabled poet and journalist who had survived childhood polio) covering the taboo subject of using a sex surrogate, was to be made into a film by director Ben Lewin (himself a polio survivor).
The Sessions opens with some real life footage of Marc, and a reading of one of his beautiful poems. From there, the beautifully shot film takes us on an intriguing, funny, and warm journey of one disabled man's exploration of his sexuality via a sex surrogate.
Sex surrogacy is far less common in the UK than America, hence why we're a bit unfamiliar with the term this side of the pond. A sex surrogate offers a form of sexual therapy, which includes bodily touching alongside standard talking therapies. Therefore, sexual surrogacy is supposed to offer more intimate and sensual contact than with a sex worker (a 'prostitute'), who simply sells sexual services. It remains a controversial practice, and, as such, is not very common, making it an expensive service.
Many 'disability' films are done badly, but I must say, I don't think The Sessions is one of those films; its representation of disability wasn't awful, which is saying something for Hollywood! However, behind the scenes is quite a different story. While there are disabled actors in the film (in supporting roles, such as the brilliant Jennifer Kumiyama), as a disabled person myself I feel it a shame that the actor who plays Marc (played by John Hawkes) is non-disabled.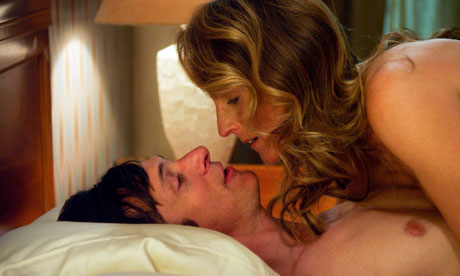 What's even more of a shame is director Ben Lewin's justification as to why he didn't cast a disabled actor. His decision was centred on the baffling notion that hiring a disabled actor to play a character with a greater level impairment was 'wrong' and that he couldn't find a disabled actor experienced enough to do it. But apparently it wasn't wrong for a non-disabled actor to play a character with any level of impairment. This goes to highlight the fact that film producers and directors still don't adequately respond to the 'don't play me, pay me' calls of many disabled actors.
In terms of the film's representation of disability and sex, it's important to acknowledge that Marc's identity as a white, financially secure, educated and heterosexual disabled man undoubtedly shaped the forms of sexual access that were available to him. So, we need to keep this in mind as his story and his experiences do not represent those of all disabled people (this should be obvious, but where disability and sex are concerned, it needs to be reiterated!)
Further, the film offers little information as to what lead to Marc's decision to hire a surrogate. In his famous essay, for example, he talks about his sexuality during adolescence as being considered by those around him either as a problem or something to be ignored, which is a common experience for many disabled young people. But this isn't touched on in the film.
In his essay Marc also criticises rehab services for not focusing enough on valuable things like building self-esteem, improving body image and sex education. He talks about the shame he felt when getting erections during personal care and his struggle and fear around trying to claim a sexual identity as a disabled person. All of these social and cultural factors, which will resonate with many disabled people, are sadly omitted from the film.
There is also the issue of how the film (probably unknowingly) affirms the notion that disabled people's sexual desires need to be located within therapeutic or medicalised framework in order to be realised, and how common depictions of disability and sex work and/or surrogacy often only relate to the sexual desires of disabled heterosexual men.
Interestingly, I also found the film's representation of sex surrogacy challenging. Much of the therapeutic work we see the surrogate Cheryl (played by Helen Hunt) carry out in 'the sessions' with Marc seldom makes it past bodily contact (though, this is what Marc considers important).
While many people will leave the film with an enlightened perspective of what a sexual surrogate does, it's not giving the full picture. By only showing Marc and Cheryl conducting the hands-on component of sex surrogacy, the film simultaneously does this practice – which can be emotional, intensive, and bound by a thorough code of ethics – a disservice. However, the real Cheryl has said publicly that she feels the film's representation of her work is a concise but accurate one.
Additionally, we, the audience, are repeatedly reminded of the marked differences between sex work ('prostitution') and sex surrogacy. I find this concerning. Surrogates actively disassociating their work from that of sex workers could be argued to ghettoise sex work as a form of labour and to therefore affirm negative stereotypes of sex workers as 'unprofessional', 'dirty' and 'sleazy', rather than as hard workers in their own right who deserve equal respect, protection, and rights. Plus, it overlooks that many sex workers work with disabled people in similar ways, and can be equally sensitive and knowledgeable about disability, having practical skills where impairment is concerned.
[SPOILER ALERT!!] Lastly, the film, in true Hollywood style, offers a happy ending as we briefly see Marc meet his future love. However, in skipping from the culmination of 'the sessions' to the ultimate love story of meeting one's life partner, we miss out on the very different story Marc tells in the last few paragraphs of his original essay.
It is in these last few paragraphs that Marc reveals his continuing isolation and loneliness following the end of 'the sessions' (a loneliness only temporarily countered by Cheryl), and where he questions whether seeing Cheryl was worth it "in terms of hopes raised and never fulfilled". It is important that we talk about the potential problems with sex work and sexual surrogacy for disabled people, and not just the benefits. So, take a look at Marc O'Brien's essay where you'll get told the full story.