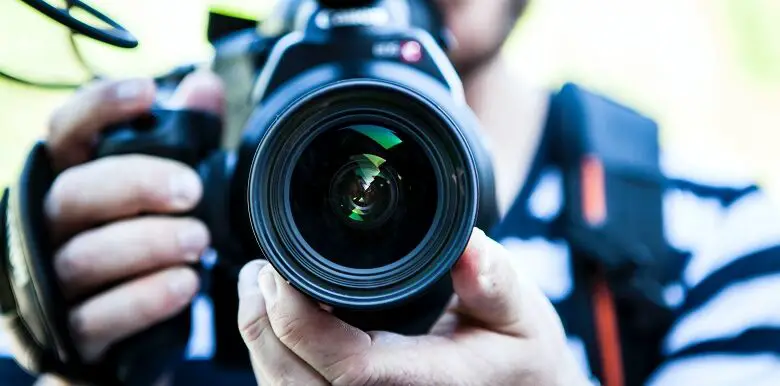 Disability Horizons writer Shannon Kelly visited Washington D.C. to attend an event exploring the inclusion of disabled people in the media. Here's what she learned…
As a recent Broadcast Journalism graduate, learning about and analysing the media has been a large part of my life for the past four years. Through my studies, and simply as a millennial with access to social media and Netflix, it's become evident how influential the media is on our opinions and ideas, both individually and as a society.
Representation of minority groups in the media (or the lack of it) has been a huge topic recently. But while we've made some progress, there is still a long way to go, especially when it comes to representing people with disabilities.
Being a wheelchair user this is a movement I am passionate about, so I was thrilled when I was invited to go to the Disability & Media Narratives Forum hosted by the White House Office of Public Engagement. I flew from Chicago to Washington D.C. early in the morning, navigated the metro, got through security and was ready to discuss this important issue with like-minded people.
At the event, there were students and professionals from many different backgrounds and from all over the United States. Actors, producers and advertising representatives talked about their experiences of inclusion in the media, as well as how to push for more positive representation moving forward.
Here are a few of the day's take away points…
Let disabled people play our own roles!
There are so many people with disabilities that want to be actors, yet the small number of films that include characters with disabilities, are often played by able-bodied actors. There are also often physical barriers in the way of getting jobs. For example, one of the speakers, Danny Woodburn from Seinfeld, said that he once went to an audition for a character in a wheelchair and there was a flight of stairs to get up to the venue.
We deserve to be able to tell our own stories, and this means both acceptance and accessibility need to be reconsidered.
Disability isn't the whole picture
Just like race, religion and sexual orientation, a disability is just a single part of a person's identity. When a person with a disability is a cast member, they are normally portrayed in a depressing way that draws all the attention to the disability itself.
I would love to see more movies, like the Sisterhood of the Traveling Pants, where one of the girls just happens to be in a wheelchair, but this isn't the focus of the film. A wheelchair or mobility aids should be a part of their life, but not their entire storyline.
The producer of ABC's new show Speechless, Scott Silveri, spoke at the event and said he is trying to instil this vision into his character JJ. JJ uses a wheelchair, and yes, accessibility is highlighted in the show, but it is not the only focus. It also explores family, friendship and dating etc.
We deserve to be recognised
People with disabilities make up a large percentage of the world's population and we deserve to be represented! We are successful, driven and have a unique perspective to share with the world. We should all have the opportunity to tell our stories and have them heard.
I'm really glad that I was able to attend the summit – I gained a good dose of courage from like-minded individuals who are also fighting for acceptance in the media.
During my last year of college, I learnt to be a journalist by going out and filming myself and my own stories. I was able to try out anchoring and reporting the weather, which was great. But I had no one to look up to for inspiration or advice on how to succeed in this field, because there are no disabled journalists to turn to.
I want to continue my journey in the media, regardless of my disability, and show the world that while it may be difficult, it's not impossible. In this world, acceptance is never simply handed to you, but I am ready to be a positive example of disability in the media, for the world to see and enjoy.
By Shannon Kelly
Check out…
Get in touch by messaging us on Facebook, tweeting us @DHorizons, emailing us at editor@disabilityhorizons.com or leaving your comments below.