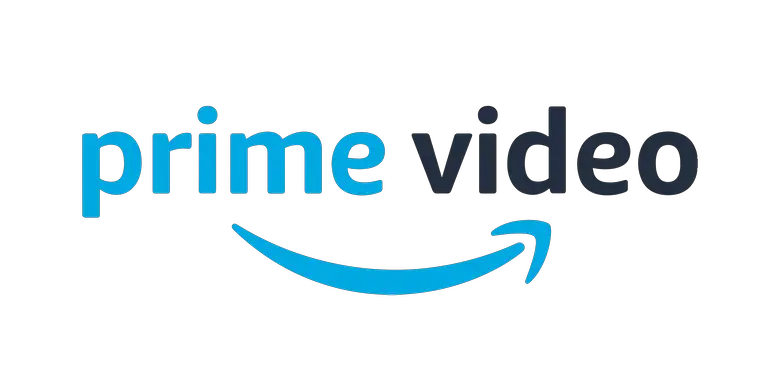 Entertainment & Culture
7 Amazon Original shows and films with disabled actors and characters on Amazon Prime Video
Amazon is much more than an online store. Launched in 2014, Amazon Prime Video allows Prime members to stream and download thousands of exclusive TV shows and films.
Here at Disability Horizons, we share 7 Amazon Original TV series and films that include disabled characters and actors.
Sound of Metal
During a series of adrenaline-fueled one-night gigs, itinerant punk-metal drummer Ruben begins to experience intermittent hearing loss.
When a specialist tells him his condition will rapidly worsen, he thinks his music career — and with it, his life — is over.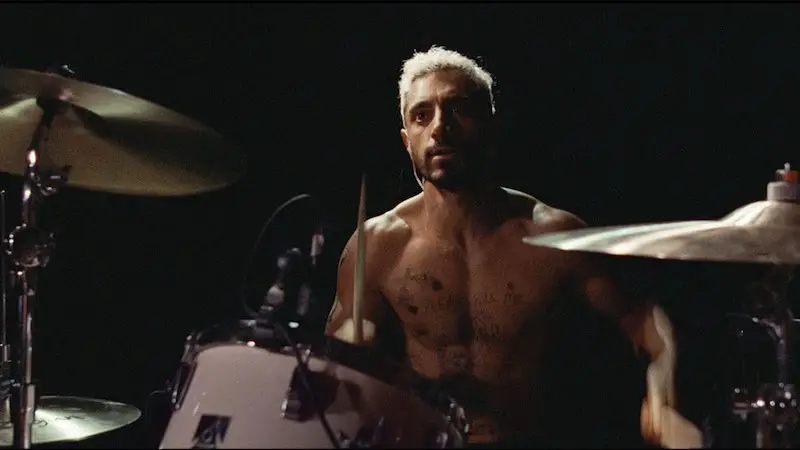 His bandmate and girlfriend Lou checks the recovering heroin addict into a secluded sober house for the deaf in hopes it will prevent a relapse and help him learn to adapt to his new situation.
But after being welcomed into a community that accepts him just as he is, Ruben has to choose between his equilibrium and the drive to reclaim the life he once knew.
The film uses innovative sound design techniques to illustrate to hearing audiences what the world sounds like for deaf and hard-of-hearing people.
Sound of Metal cast and production
Riz Ahmed who plays Ruben is in fact not deaf, which caused criticism among deaf and hard of hearing communities.
However, the filmmaker made it clear they'd purposely cast a hearing actor so the character and audience could be "thrust into an unfamiliar world."
Sound of Metal does include deaf actors for some roles, such as Lauren Ridloff, Chelsea Lee, Shaheem Sanchez and Jeremy Lee Stone, in addition to deaf extras.
You can watch Sound of Metal on Amazon Prime Video.  
I Care A Lot
Marla Grayson is a con artist who steals from the elderly by deceiving judges into appointing her as their "legal guardian".
She lands in hot water when her latest victim, Mrs Peterson, turns out to be a fraud and has ties to a powerful, vindictive Russian mafia.
It is later revealed that "the boss" of the mafia, Roman Lunyov, is in fact Mrs Peterson's son and he tries to get revenge on Marla when he discovers his mum is forced into care.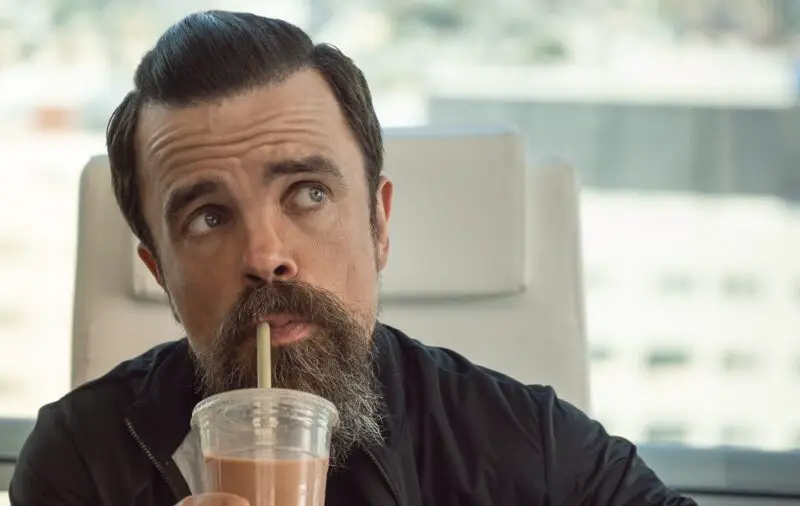 I Care A Lot cast and production
Roman Lunyov is played by Peter Dinklage, who is considered to be the most well-known actor with achondroplasia, more commonly known as dwarfism.
He is best known for roles including Tyrion Lannister in Game of Thrones, Eitri in Avengers: Infinity War, Dr. Bolivar Trask in X-Men: Days of Future Past and Miles Finch in the classic Christmas film Elf – to name a few.
What is great about most of Peter's roles is that they have nothing to do with his disability. He has refused to play parts that make his size into a joke, a principle he maintains through the character Roman.
Watch I Care A Lot on Amazon Prime Video.
The Upside
Dell Scott is paroled, unemployed, and unable to see his child. Fate landed him the opportunity of a lifetime – taking care of a multi-millionaire named Phillip Lacasse who is paralysed from the neck down.
But can a fast-talking ex-con really take care of someone else — let alone win over Philip's sceptical assistant Yvonne Pendleton, played by Nicole Kidman? Life for Dell and Phillip may never be the same.
The Upside cast and production
Based on a true story, The Upside is an American remake of the 2012 French film The Intouchables. Breaking Bad star Bryan Cranston portrays the quadriplegic character Phillip despite not being disabled himself.
It has also had some mixed reviews, with some saying it is cliched. Nevertheless, this comedy-drama still represents the challenges and triumphs of living with a disability and hiring, maintaining and trusting personal assistants.

Watch The Upside on Amazon Prime Video
As We See It
Finding love, making friends, getting a job, adulting. In this fictional series, watch as three roommates on the autistic spectrum navigate their early 20s with all their joy, tears and laughter.
With the help of their families, aide and sometimes even each other, these roommates experience setbacks and celebrate triumphs on their own unique journeys towards independence and acceptance.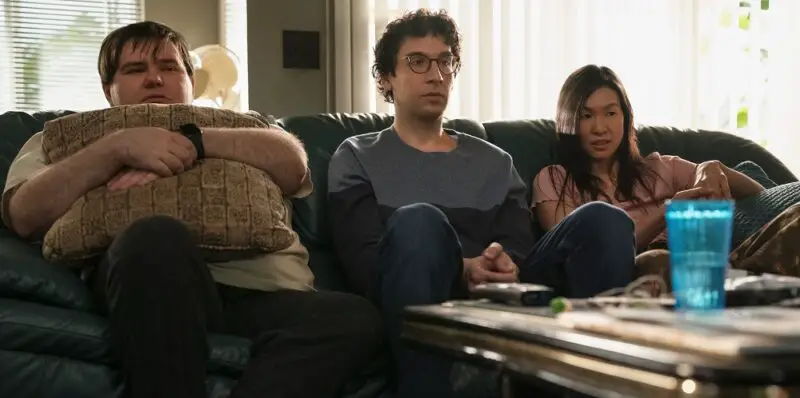 As We See It cast and production
New for 2022 and created by the Emmy award winner Jason Katims, As We See It is a fictional comedy series that shines the light on people with autism.
Rick Glassman, Albert Rutecki and Sue Ann Pien, who play the three roommates, all identify as being on the autism spectrum.
In addition, Jason said that "all neurodiverse roles were cast with neurodiverse actors" and "two neurotypical roles were cast with neurodiverse actors."
He also added that the lead actors were not playing versions of themselves, but that they "bring an emotional authenticity to their portrayals."
All eight episodes of the first season of As We See It are available on Amazon Prime Video.
The Boys
In a world where superheroes embrace the darker side of their massive celebrity and fame, The Boys centres on a group of vigilantes known informally as "The Boys," who set out to take down corrupt superheroes with no more than grit and a willingness to fight dirty.
One of the characters, Kimiko, cannot speak and so uses a unique style of sign language to communicate with other people.
Another character, called Blindspot, made an appearance in one episode. He was a blind character who auditioned to join the star super team "The Seven" but he was rejected.
The Boys cast and production
Although the actress who plays Kimiko – Karen Fukuhara – does not have a disability, she did sit down with a sign language expert to create this unique mode of communication for the show.
The actor who played Blindspot, Chris Ryan, did not have a visual impairment or other disability.
Watch the full box set of The Boys on Amazon Prime Video.
Panic
In the forgotten town of Carp, Texas, Panic is the only way out. Every summer the graduating seniors risk their lives competing in a series of challenges for the chance to win life-changing money.
After the death of two players the stakes – and danger—have never been higher. This summer 23 players will enter the game. All of them will be changed. Only one will win.
Dayna Mason was a former contestant of Panic and became paralysed after an accident during the games. Now, her younger brother Dodge is taking part to win and avenge his sister.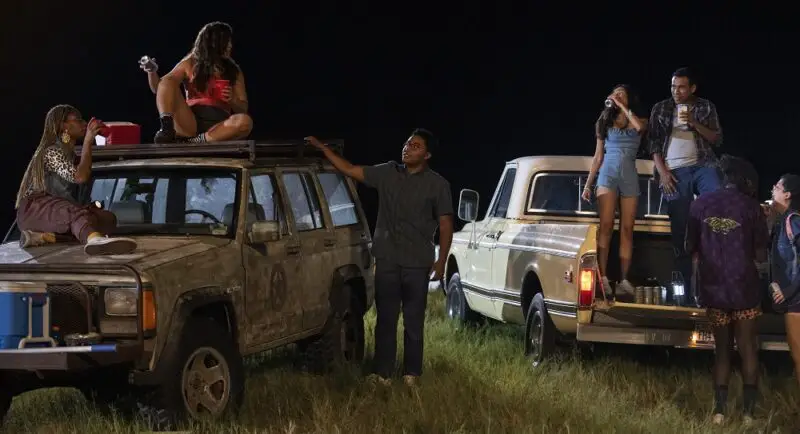 Luke Hanrahan tampered with Dayna's car before a race, which led to her car crash and subsequent paralysis, and Luke's younger brother, Ray, is also playing Panic this year. Dodge doesn't really want the prize money, but he wants to win so he'll be in a position to kill Ray and make it look like an accident.
Panic cast and production
Dayna is played by disabled actress Madison Ferri, who has a form of muscular dystrophy. She is best known for playing Laura Wingfield in the stage show The Glass Menagerie.
She became the first wheelchair user to get a lead role in a Broadway show.
You can stream the full series of Panic on Amazon Prime Video.
Vikings
Vikings follows the adventures of Ragnar Lothbrok the greatest hero of his age. The series tells the sagas of Ragnar's band of Viking brothers and his family, as he rises to become King of the Viking tribes.
As well as being a fearless warrior, Ragnar embodies the Norse traditions of devotion to the gods. Legend has it that he was a direct descendant of Odin, the god of war and warriors.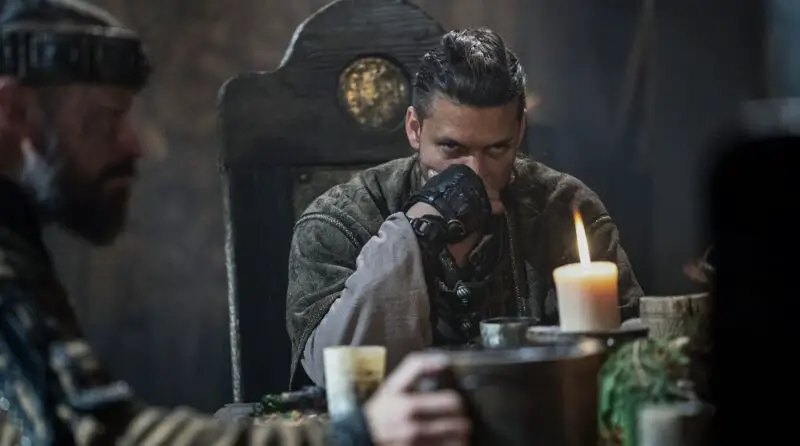 In series six, Ivar the Boneless is believed to have brittle bones disease (osteogenesis imperfecta), which impacts his ability to walk without aid.
He has been described as lacking legs or bones and his name in Old Norse, Ívarr hinn Beinlausi can be translated to Ivar legless.
Vikings cast and production
Ivar is portrayed by non-disabled actor Alex Hogh Andersen, but the team did research on the disability and met people with brittle bone disease who shared their descriptions of what it was like to live with the condition.
Watch the historical drama Vikings on Amazon Prime Video.
Accessibility features on Amazon Prime Video
As well as having disabled actors and characters on screen, it is also vital that streaming services are accessible to disabled audiences too.
For blind and visually impaired viewers, they require audio description (AD), which narrates the scenery, action, body language and facial expressions in a TV show or film. They also need VoiceOver/Screen Readers to read aloud the menu options on the streaming services.
Deaf and hard of hearing audiences require subtitles so they can understand the dialogue and sound effects in a TV shows and films.
Accessible features available on Amazon Prime Video
Here are the accessibility features available on Amazon Prime Video. These features may vary depending on the device you use:
Audio description on all Amazon Originals and a proportion of other content
VoiceOver/Screen Reader access on menu
Subtitles on a majority of Amazon Prime Video content
AD and subtitle function buttons
If you'd like to know more about accessibility features for blind and visually impaired people on streaming services, check out Emma Purcell's blog Accessibility features on TV streaming services on Rock For Disability.
What other Amazon Original series and films are you enjoying? Recommend your suggestions in the comments box or on Facebook and Twitter @DHorizons.
By Disability Horizons 
More on Disability Horizons…