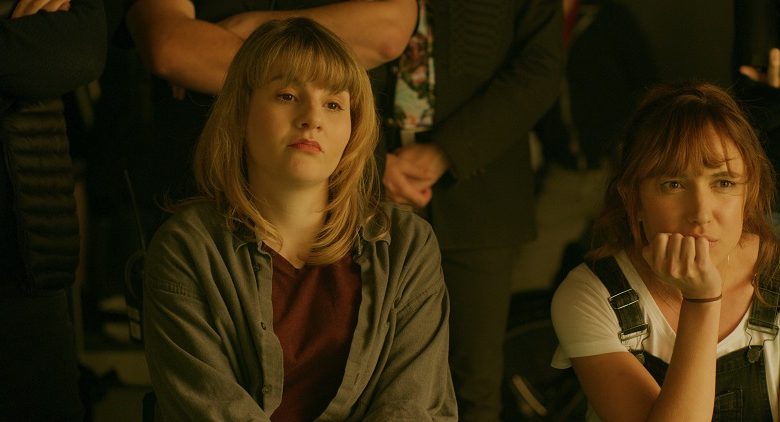 Disabled actor turned director, David Proud, talks to Disability Horizons about his move into being behind the camera instead of in front of it, and his recent short film, Verisimilitude. Part of a series of groundbreaking films called The United Kingdom, they showcase snapshots of what life is like in the UK today. It touches on climate change, migration, homelessness and sexuality, with David's film focusing on disability.
In this interview, David gives insight into the short film, the reasoning behind it and what it was like for someone with a disability going from acting into directing.
Please can you tell DH readers a bit about your new film, The Uncertain Kingdom, and what it is about?
The Uncertain Kingdom series of short films aims to show life in the UK today. They are all made by different directors from varying backgrounds.
My short film, Verisimilitude, looks at the outdated practice of non-disabled people playing disabled characters in films.
It tells the story of a struggling disabled access – played by actress Ruth Madeley, who has Spina Bifida – who gets a job advising a film star on how to act disabled in his latest role.
It hopefully shines a light on the issue in a very thought-provoking way. I think it will move the conversation about "cripping up" along.
Where did the idea of making a film about the world we live in today come from?
The filmmakers wanted to collate lots of different voices and bring them together in a series of films. It's a brilliant idea and I was delighted to be involved. Justin Edgar wrote and produced Verisimilitude and asked me to direct the film. There was no hesitation, I was in.
Why and how did you move into directing from acting?
This is the second short film I have directed, and I am in the middle of co-directing a feature film documentary.
It's not something I planned for or have consciously moved into. But if the story is right and I think I can do it justice, then it just organically happens.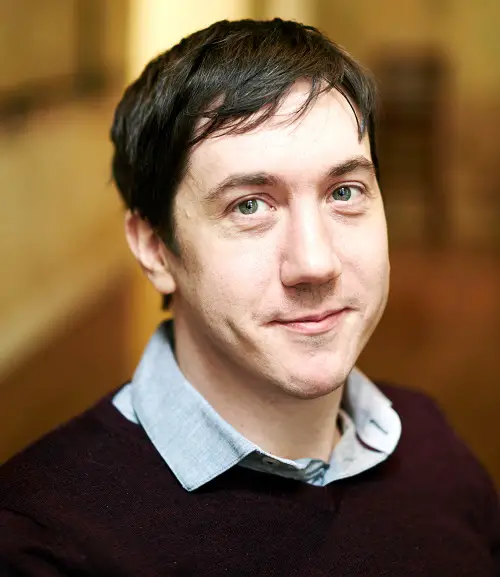 Were there any specific skills you needed to learn in order to start directing?
Lots. The learning curve from short films to features is scary. I think the most important thing is to really get to know the team around you. I would never direct anything where I hadn't already worked with some of the team in other capacities.
It's a brilliant job, but all eyes look to you for the answers. So you have to get a balance between knowing when you have the right answer and when someone in your team will have a better one. Also, having a good knowledge of the editing process helps.
How did you find directing as a disabled person?
It scares me and thrills me in equal measure. I am so far out of my comfort zone – but that is a good thing. I would also say that it is one of the most intense jobs you can do on a film set as the hours are long.
For anyone else disabled who is keen to go into directing, I would suggest trying to condition yourself for the shoot beforehand. All directors, even non-disabled directors, hit a wall of fatigue. So plan for it if the shoot is a long one.
Do you like to attend screenings of your own work?
I sit nervously, cringing and holding my wife's hand. With anything I make, I just hope that the audience engages with it.
But once it is done, I find that I need to move on, learn from each job and jump straight into the next project. A wonderful actor once said, "Never stop moving forward." It's a good saying.
What was the most challenging aspect of making this film?
We were making a fictional film about making a fictional film, so that came with unique challenges. As it follows an actress working as a disability consultant on a made-up film, we had to make it look real.
This meant ordering double of all the equipment – one to actually record on and one to be seen in the shot.
We also shot some of the fake film to show, so we had to think carefully about how that would look. Our team did such an amazing job.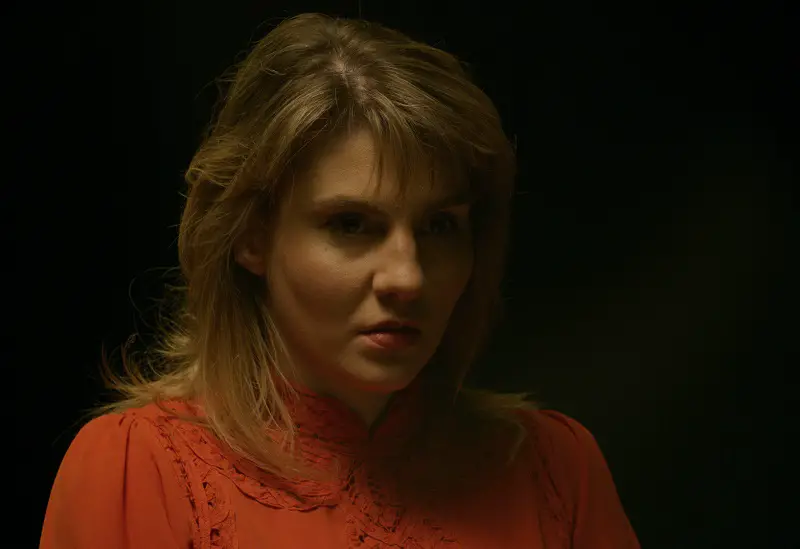 What would you say is the most important quality to have as a film director?
Know that you are probably the least qualified person in the room. Your job is to work with your team and steer the ship in the right direction.
At the same time, stick to your vision. It will be your name on the film and you are the only one that is seeing the whole picture. Each department will argue for their bit to be perfect. But, in the end, you need to push to get the film done.
Sometimes that means making decisions people will only understand when they see it finished. Communicate and explain that you need it to be the way that you see it in your head, but be fluid enough for that vision to change if it is beneficial.
What's been the highlight of your career so far?
It's coming up this year. I've been working towards something for the last 10 years since leaving EastEnders, and a decade later it's finally happened. But can't say more yet!
What advice would you give to anyone disabled who may be considering a career in acting or directing?
Don't limit yourself. Everyone is working across many disciplines now, but treat each one with the respect it deserves. Make sure you also work as hard as you can on gaining the skills you need.
What are your top 5 tips on being a successful actor or director?
Listen.
Make smart choices.
Know you will fail 90% of the time.
Find people you like to work with.
Be respectful on the way up, as you will see those people on the way down.
What are your top three favourite films and why?
Philadelphia – a film about a man with HIV who is fired because of it. It said what needed to be said in a time when no one wanted to hear about it.
Schindler's List about the Nazis and Jewish persecution. It's heartbreakingly emotional and a cinematic piece of art.
The Fugitive, where a man goes on the run after being accused of killing his wide. Tommy Lee Jones is awesome in it.
What other up and coming projects do you have in the pipeline?
Quite a few things. The feature documentary is keeping me nice and busy, but I just spent some time working with the writing team on Coronation Street, which was lovely.
By Zubee Kibria
Verisimilitude will be available to view on the BFI Facebook page from 18th May. The full Uncertain Kingdom series is being released on demand from 1st June.
More on Disability Horizons…